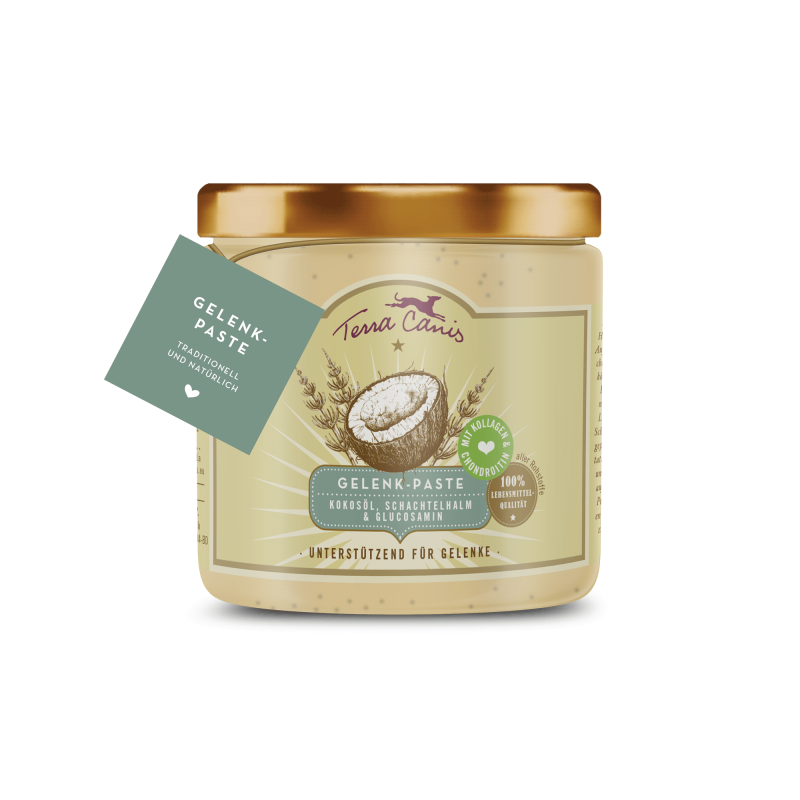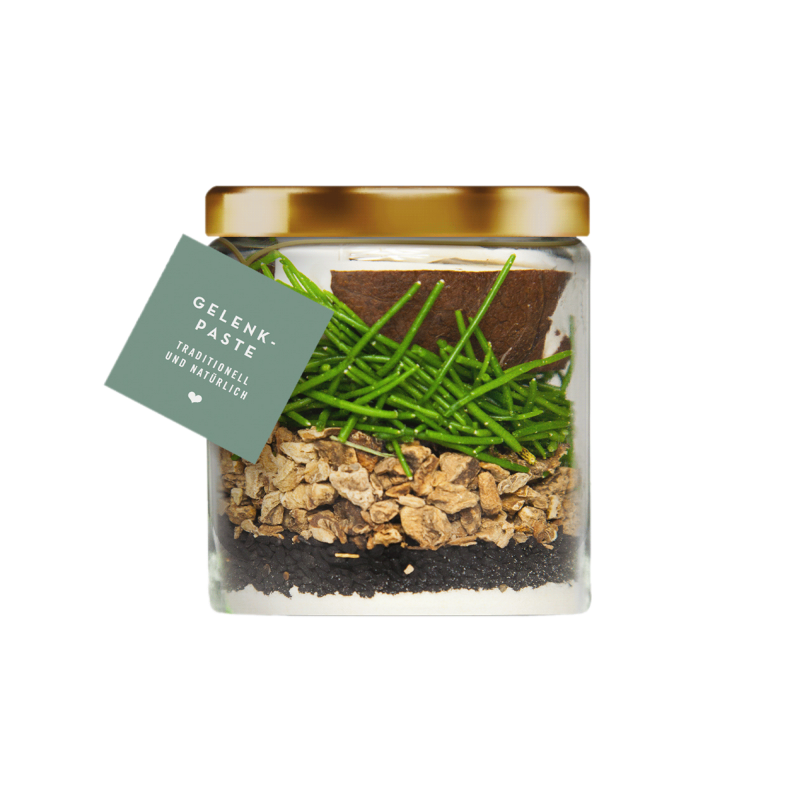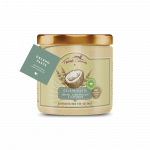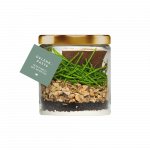 100% Human-grade quality of all ingredients
With the superfood coconut oil
Supports healthy movement
Developed in conjunction with vets
Active ingredients from nature
Grain & gluten-free
100% natural
Developed with veterinarians
100% human-grade quality of all ingredients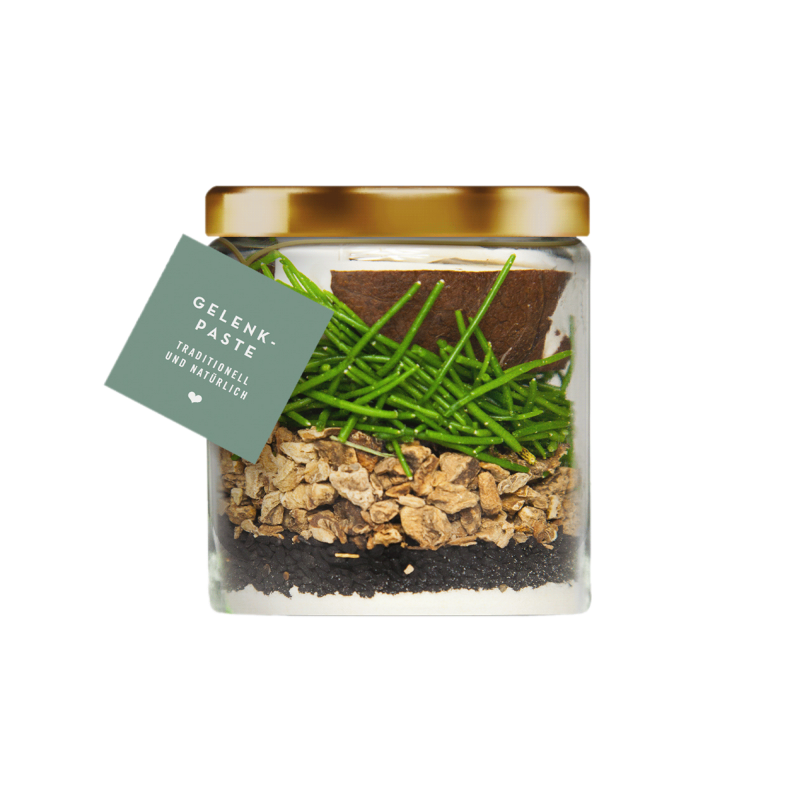 Composition
Water, coconut oil (11%), guar gum, black cumin oil, diatomaceous earth, gelatine, collagen, chondroitin, glucosamine (0.2%), horsetail (0.2%), devil's claw (0.2%), sunflower protein, citric acid, preservative: sodium bisulphite (0.1g/kg)
Terra Canis Paste for Joints
The Paste for Joints combines traditional natural ingredients that are known to have a positive effect on joint metabolism and the production of joint lubricant. This makes movement "less frictional". The devil's claw contained naturally supports the locomotor system. Other special ingredients are collagen and chondroitin. Both are natural building blocks found in the joints.
Areas of application:
• For the locomotor system
• For healthy joints
• To support a healthy movement sequence
Dietary supplement for dogs.
Content: 250ml
Analytical components
Protein: 2.3 % fat content: 12.7 % crude fibre: 0.2 % crude ash: 0.8 % moisture: 81.6 %
MJ/kg: 5.2
Feeding recommendation
Addressing pains in the musculoskeletal system. Stir well into one meal of the day. Due to the intense flavour we do not recommend feeding unmixed. Refrigerate after opening and use within 8 weeks.
Suitable for dogs of all breeds and ages.

Dog's weight / teaspoons (tsp) per day:

< 10kg / 0.5 tsp
< 20kg / 1 tsp
< 30kg / 1.5 tsp
< 40 kg / 2 tsp
Reviews
Hier muss ich eine Bewertung schreiben. Die Paste war eine Empfehlung des Tierarztes wegen Arthrose im Hüftgelenk. Die Wirkung ist der Hammer. Wenn mein Hund die bekommt, ist er tatsächlich fast beschwerdefrei. Ganz klare Kaufempfehlung!!!
super produkt, mein mops rennt wieder wie wild.
Ich kann mich nur anschließen. Meine Hunde fressen die Paste auch pur. Meine 8 Jährige Jack Russel Hündin hab ich aus katastrophalen Verhältnissen rausgeholt, sie lief anfangs sehr steif. Mittlerweile rennt sie wieder mit meiner großen um die Wette. Auch bei meiner Malinois Hündin nach einem Spiel Unfall hat die Paste gutes bewirkt. Absolut empfehlenswert.
Sabine Döring , 28.03.2019
eine 1 mit doppelsternchen für diese gelenpaste. wir bekamen sie zum test für unseren arthrosegeplagten senior mit und er ist wie ausgewechselt. wir haben alles (hagebuttenpulver, grünlippmuschelpulver, teufelskralle etc.) abgesetzt und geben nur noch diese paste und eine 1,5-std. waldrunde sind überhaupt kein problem mehr. herzlichen dank dafür!!!
claudia und momo, 14.10.2018
Kann über Schmerzlinderung Gott sei Dank keine Bewertung abgeben, da ich das Produkt zur Prophylaxe verwende. Allerdings kann ich anmerken, dass unser Hund (7) es sehr gerne frisst und direkt vom Löffel abschleckt, wir geben es daher nicht unters Futter. Also Geschmack des Produktes kann so ekelhaft, wie auf dem Glas beschrieben, nicht sein. Ausprobieren lohnt sich sicher!
J. - T. ROEHR , 08.08.2018
Wahniss, wie schnell die Gelenk Paste hilft. Sehr empfehlenswert. Vielen Dank für das super Produkt.