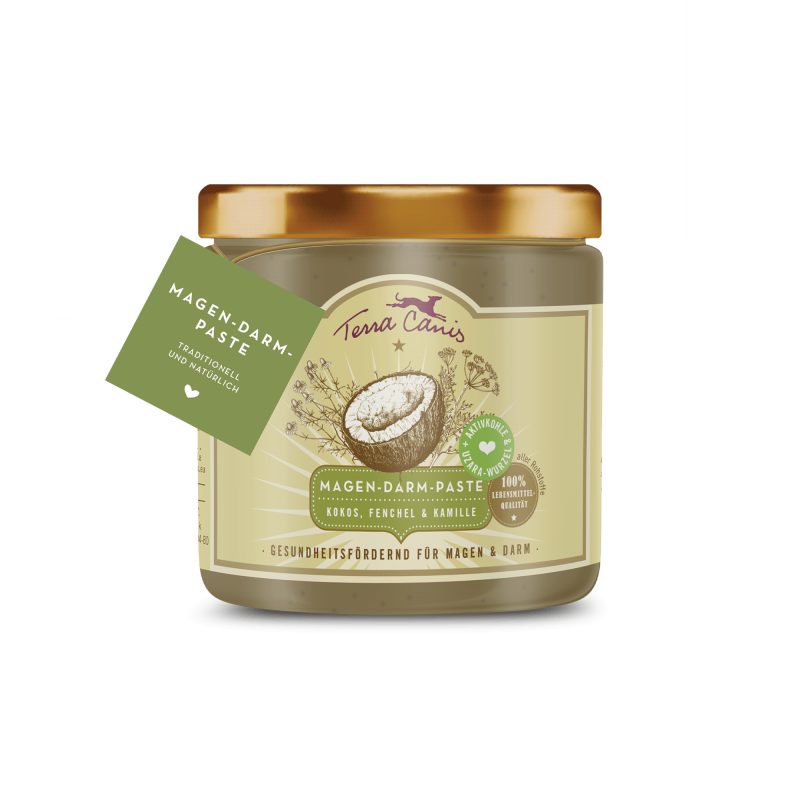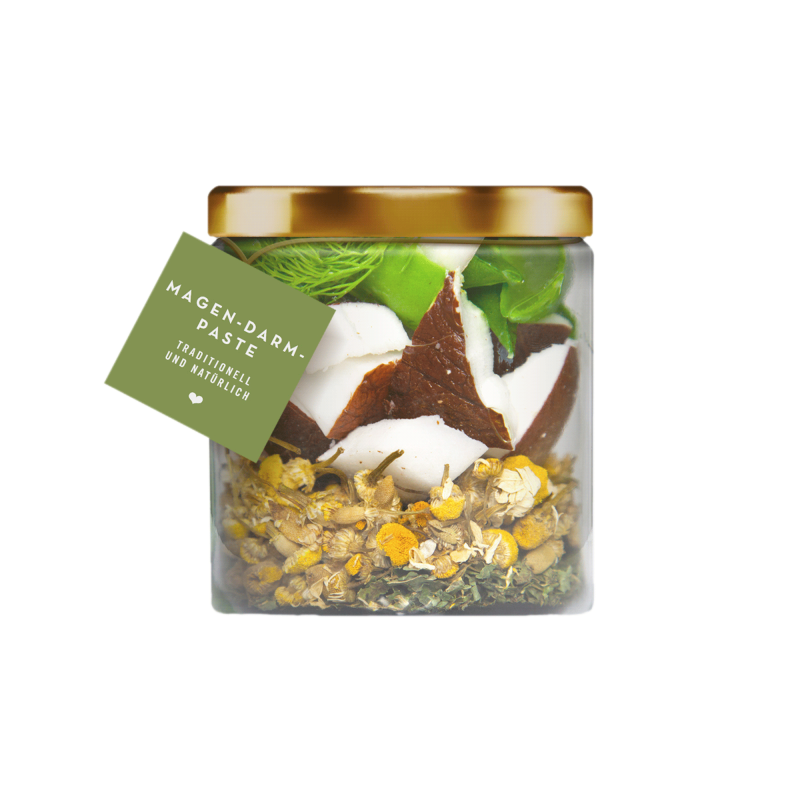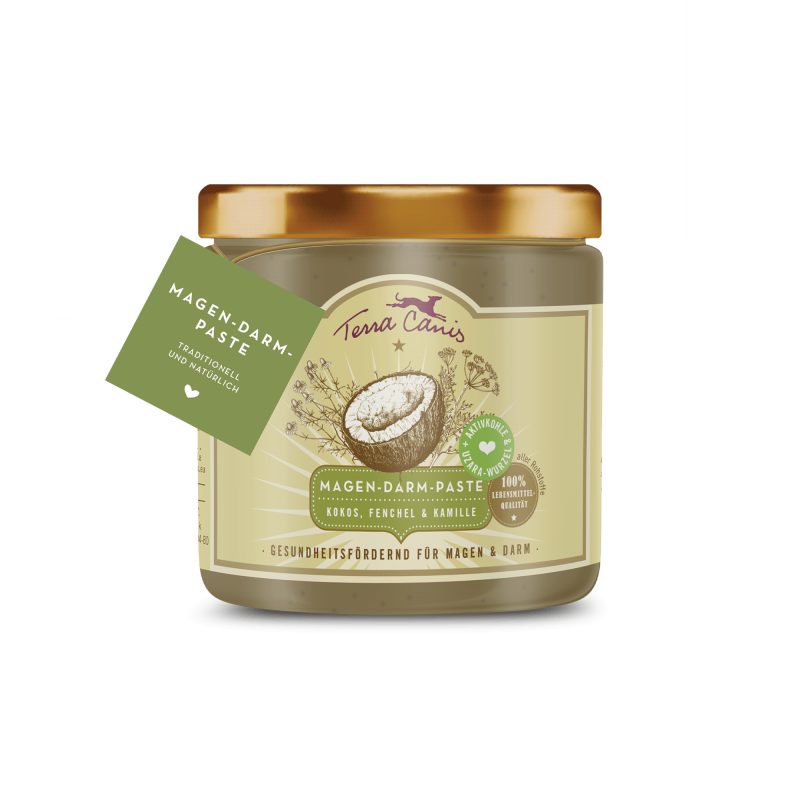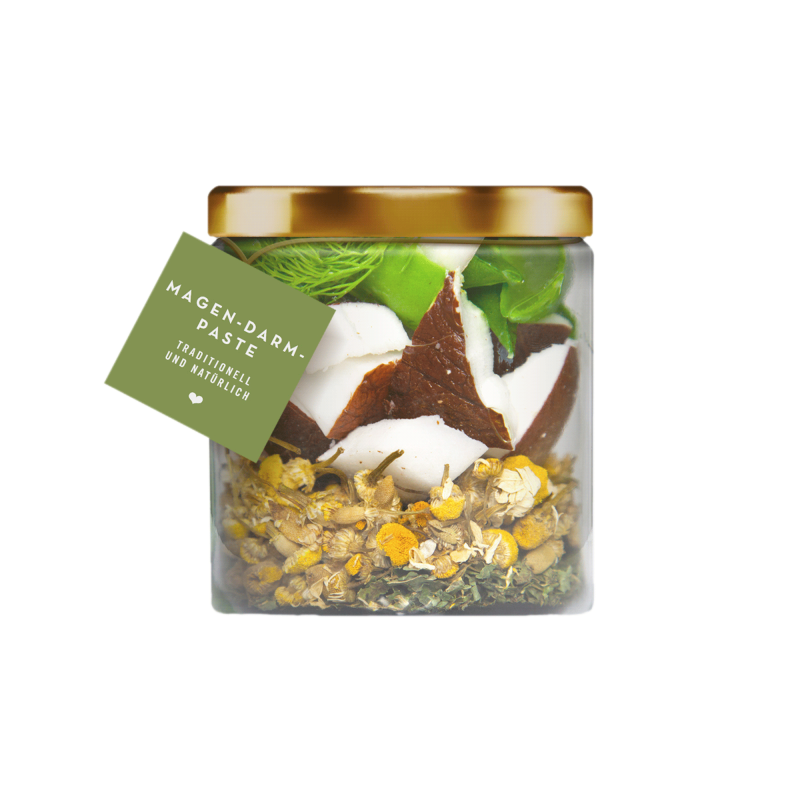 Gastrointestinal Paste
(0)
100% Human-grade quality of all ingredients
With fennel and chamomile
Soothing effect on the gastrointestinal system
Developed in conjunction with vets
Active ingredients from nature
Grain & gluten-free
100% natural
Developed with veterinarians
100% human-grade quality of all ingredients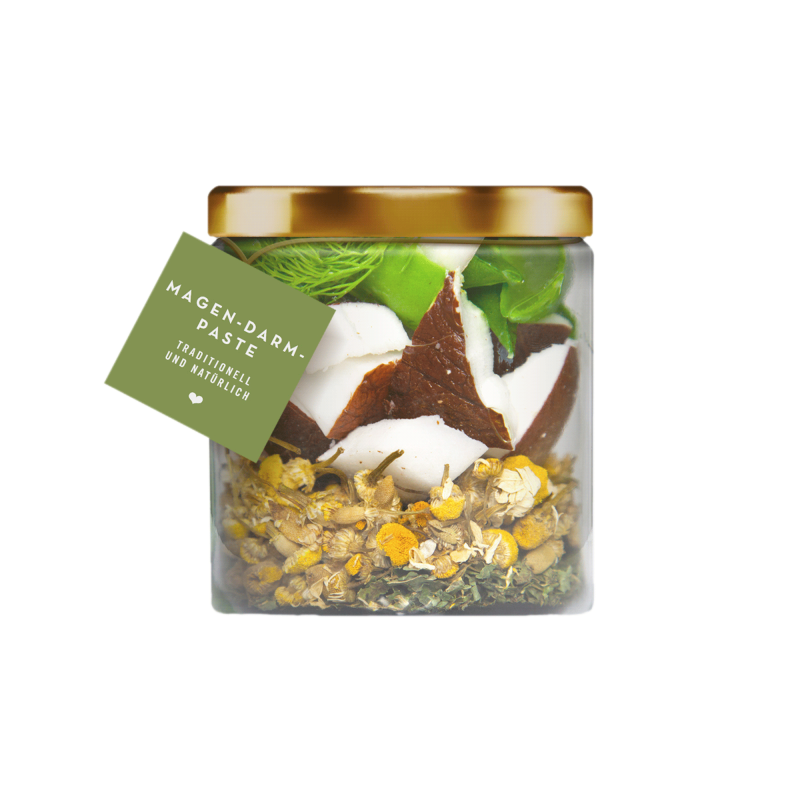 Composition
Water, coconut oil (21%), carrot, fennel (4%), camomile (1.5%), aniseed, lemon balm, medicinal clay, passion flower, aloe vera, activated carbon (0.3%), uzara root (0.3%), guar gum, sunflower protein, citric acid, preservative: sodium bisulphite (0.1g/kg)
Terra Canis Gastrointestinal Paste
The Gastrointestinal Paste combines traditional natural ingredients that are known for supporting the stomach and intestine. A truly special component with purely natural origins is the uzara root it contains. South African uzara root has been used traditionally for digestion for centuries as it is known for its soothing effect on the intestine and helps prevent a loss of minerals. Complemented by medicinal clay and absorbent charcoal.
Areas of application:
• For stomach and bowel
• For digestion
• General gastrointestinal sensitivity
Dietary supplement for dogs.
Content: 250ml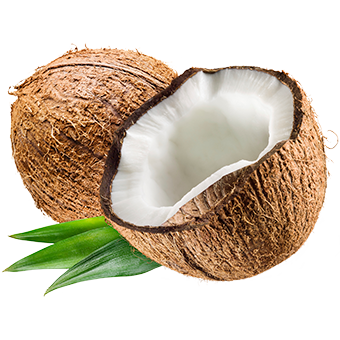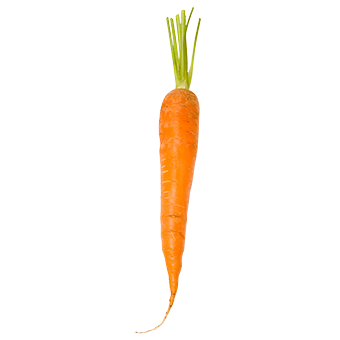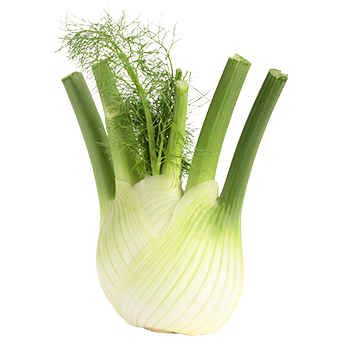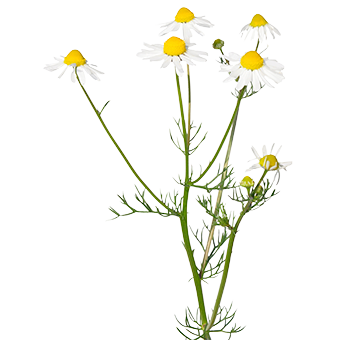 Analytical components
Protein: 2.2 % fat content: 23.6 % crude fibre: 2.9 % crude ash: 1.5 % moisture: 63.9 %
MJ/kg: 9.6
Feeding recommendation
Addressing acute and chronic gastrointestinal complaints and a sensitive digestion. Stir well into one meal of the day. Due to the intense flavour we do not recommend feeding unmixed. Refrigerate after opening and use within 8 weeks.
Suitable for dogs of all breeds and ages.

Dog's weight / teaspoons (tsp) per day:

< 10kg / 0.5 tsp
< 20kg / 1 tsp
< 30kg / 1.5 tsp
< 40 kg / 2 tsp