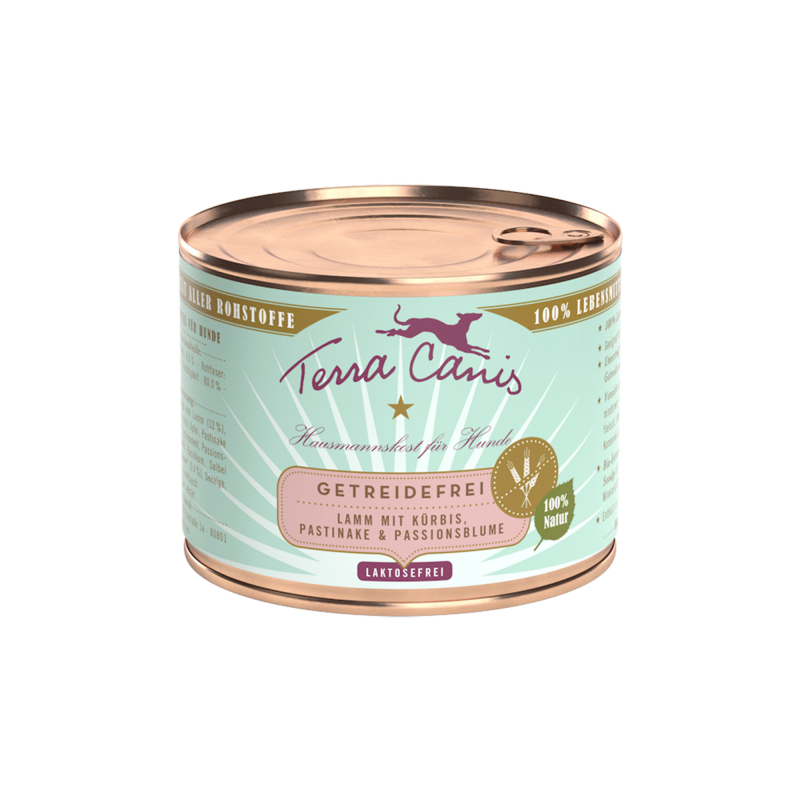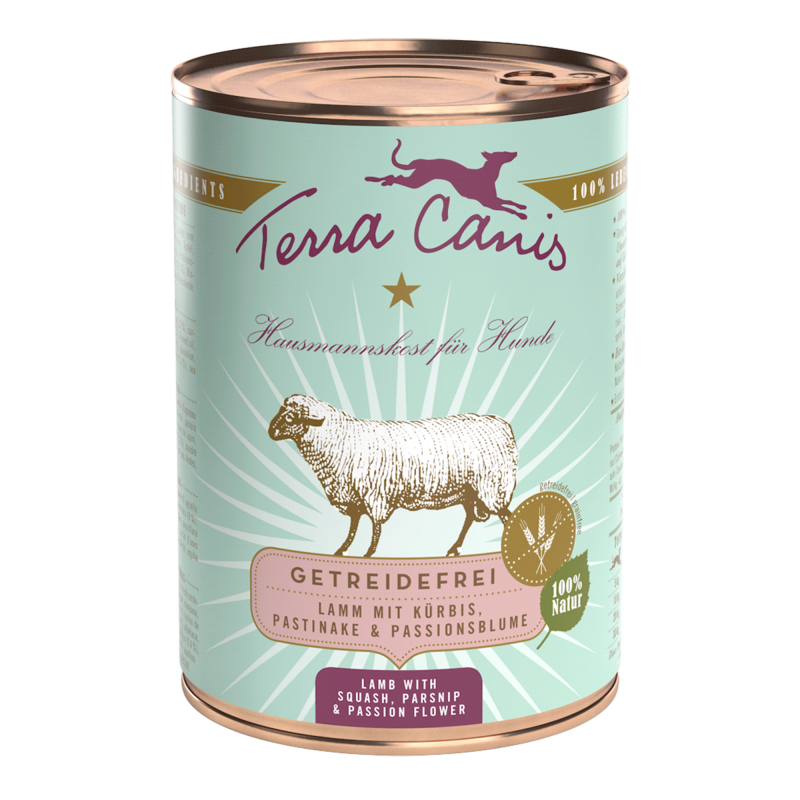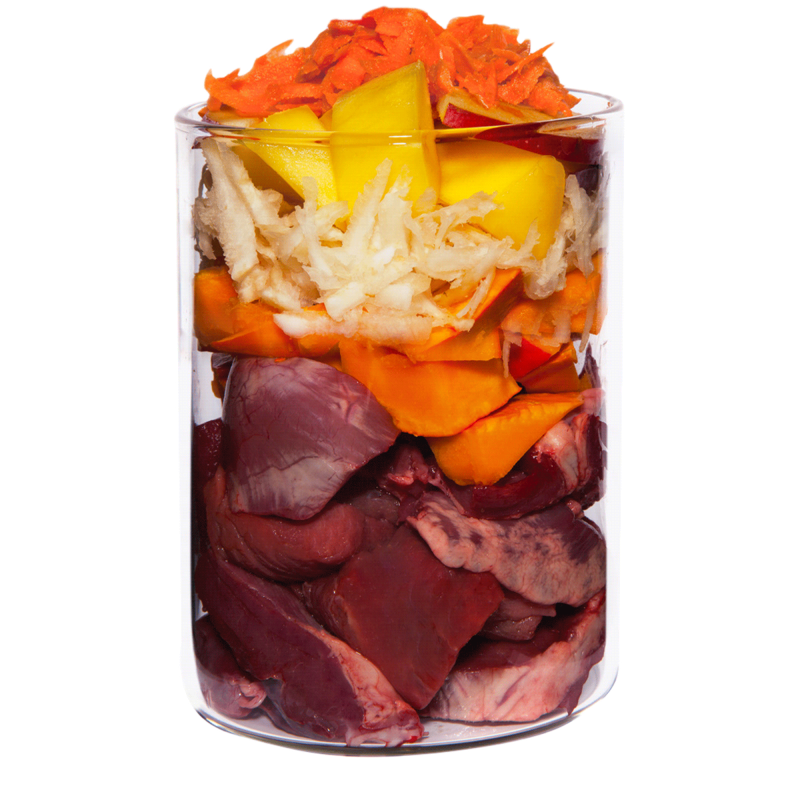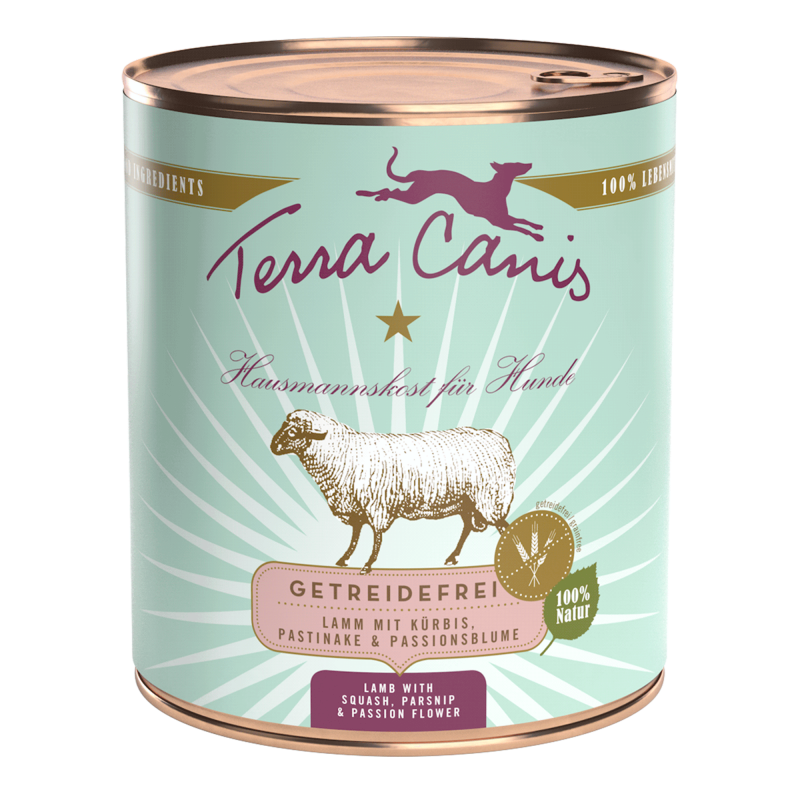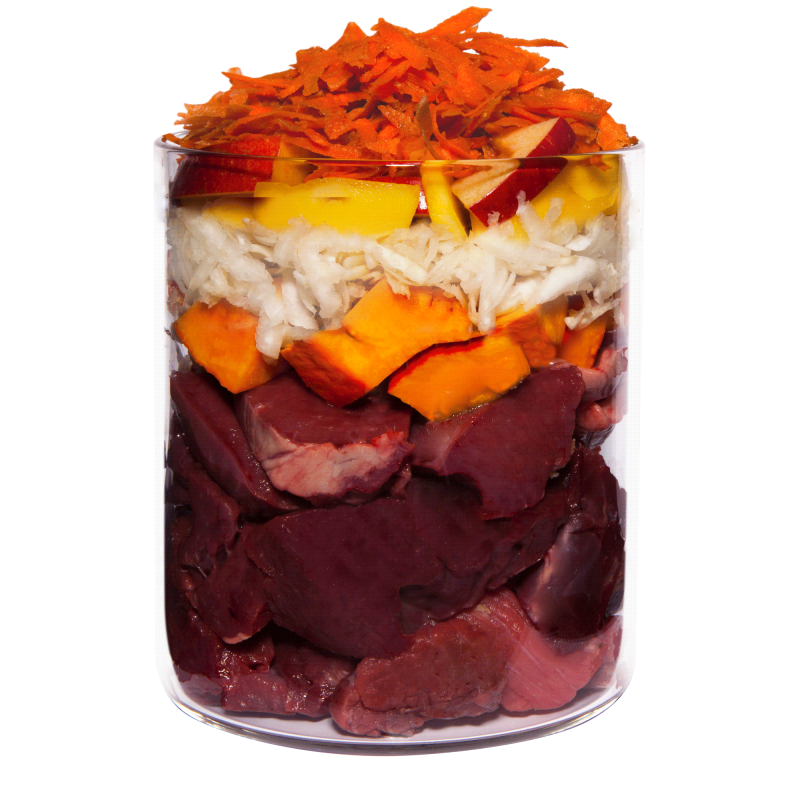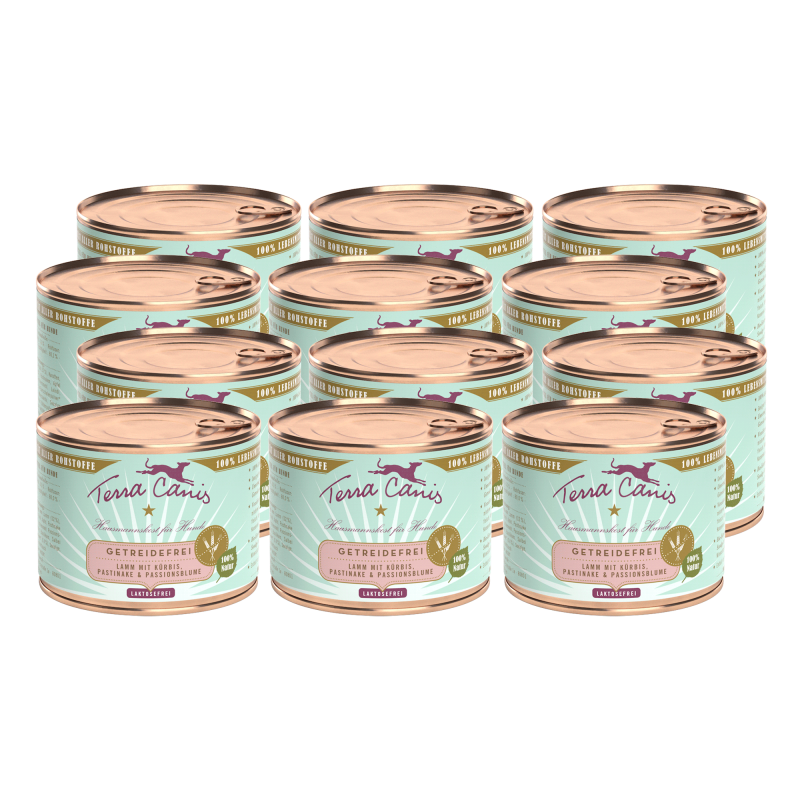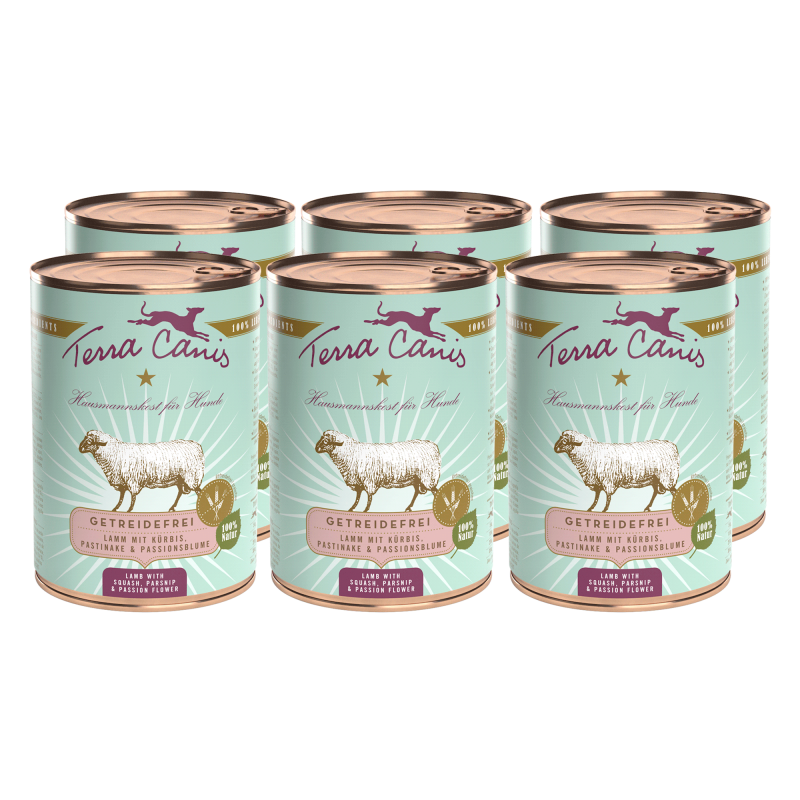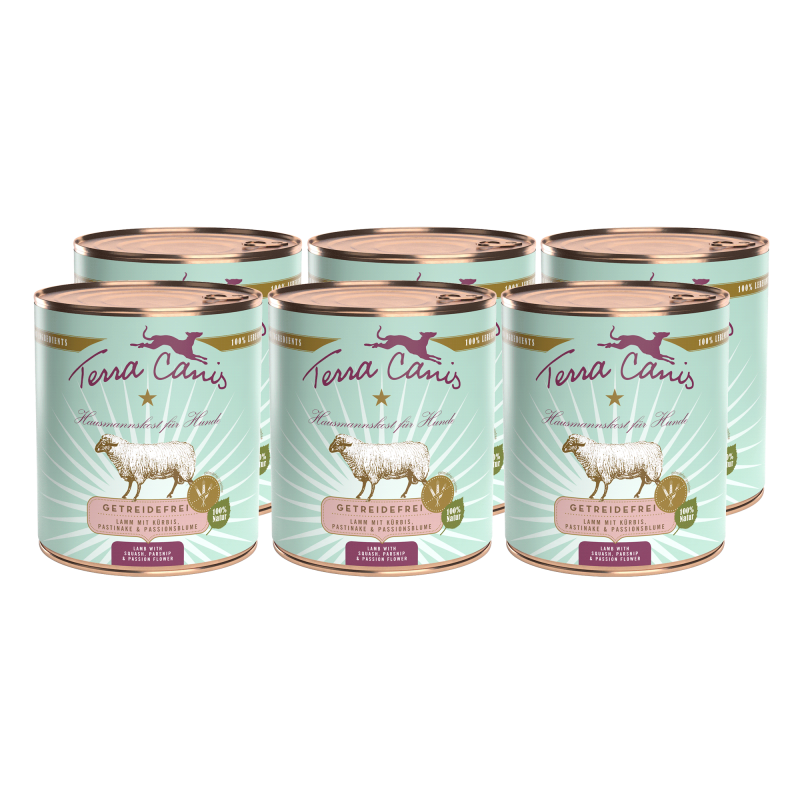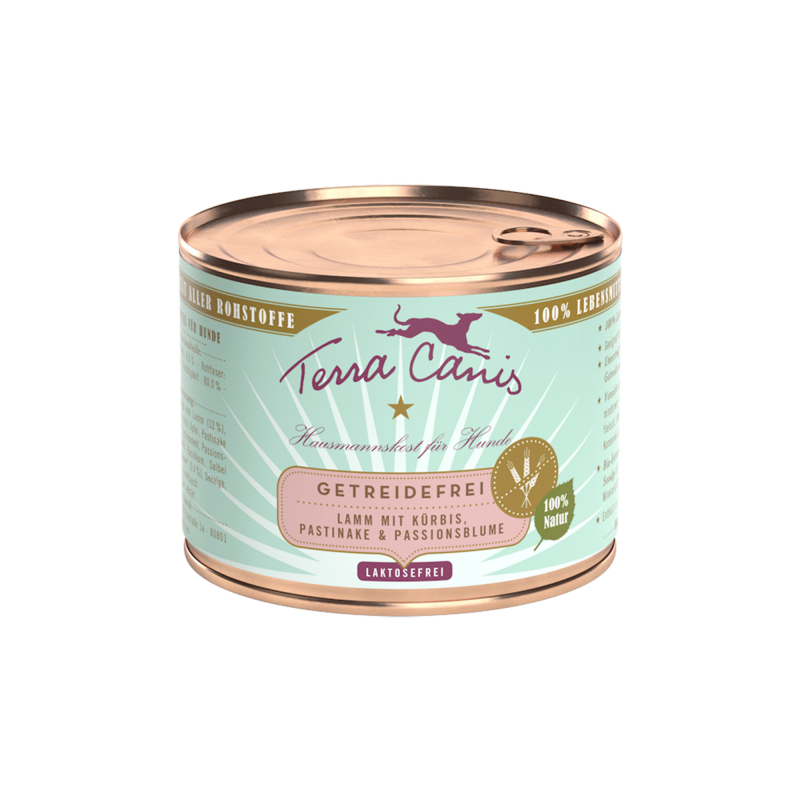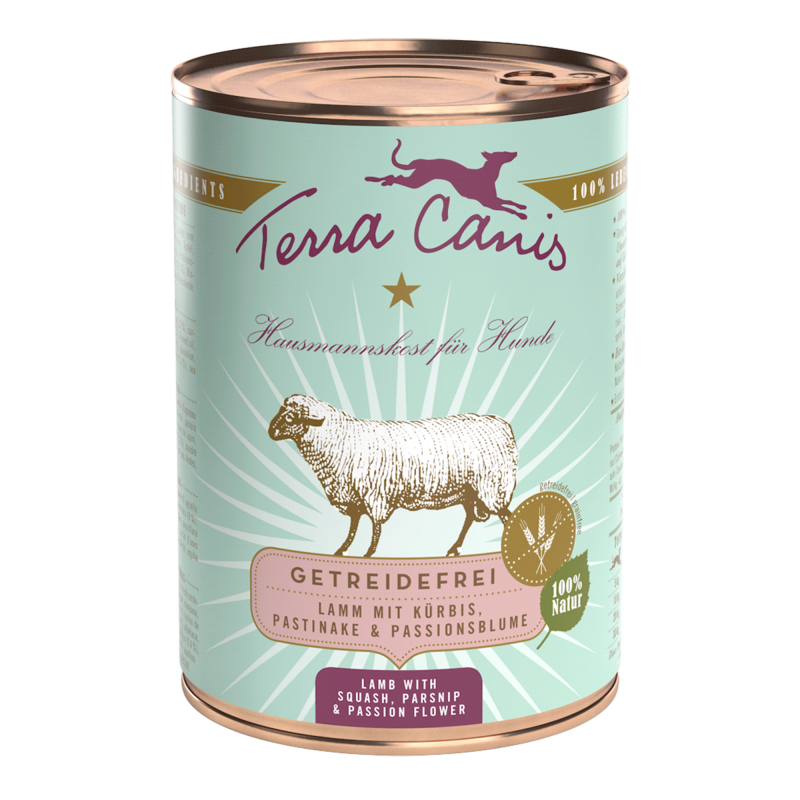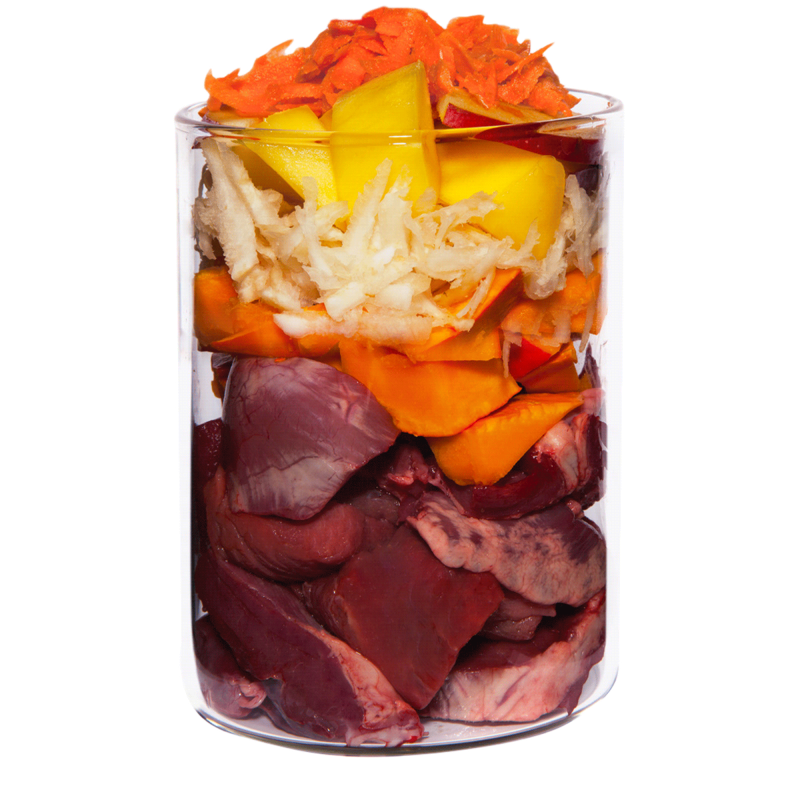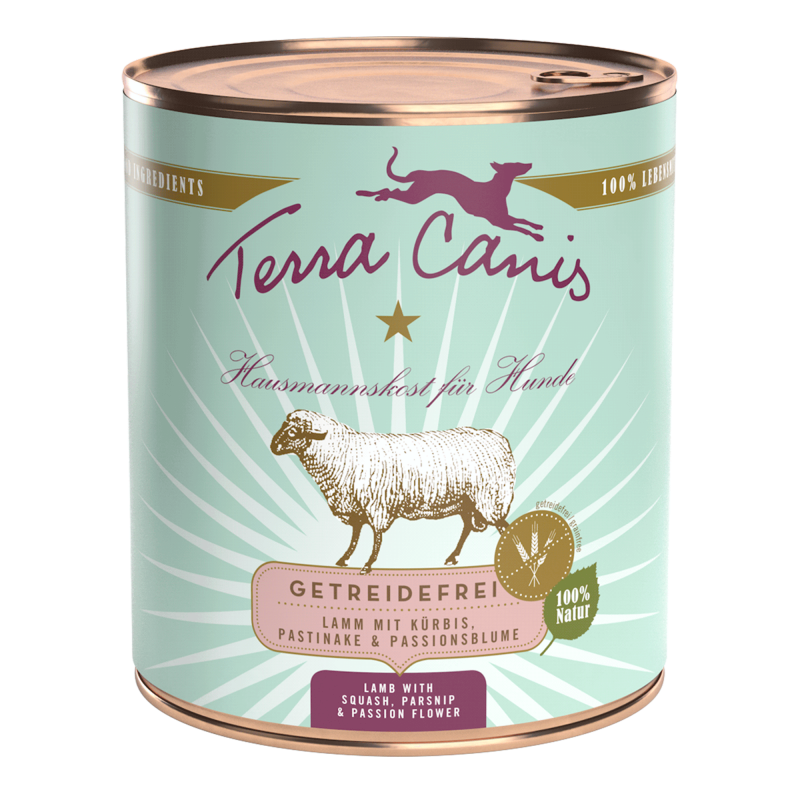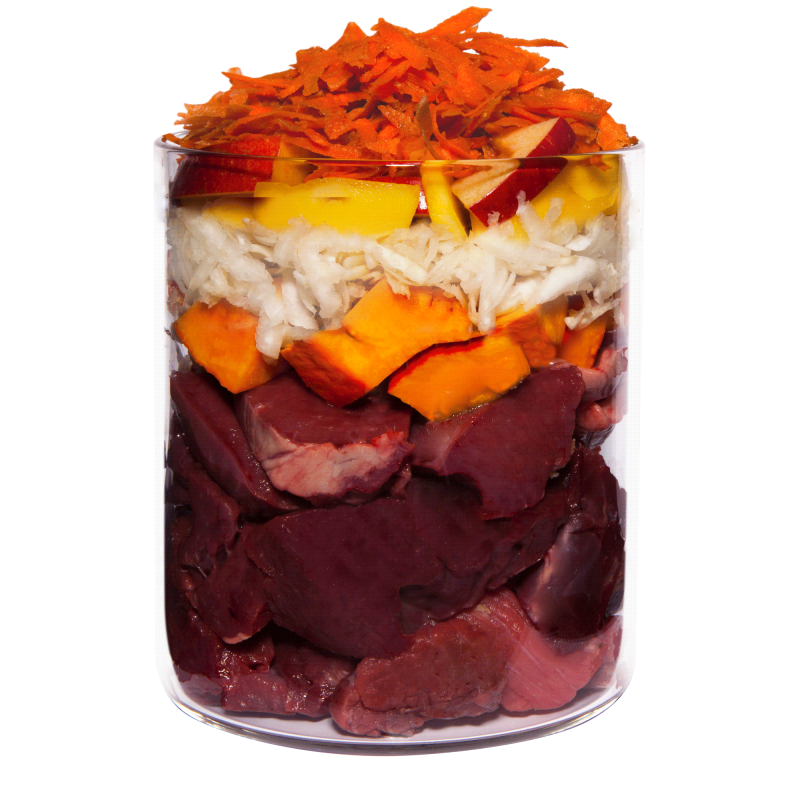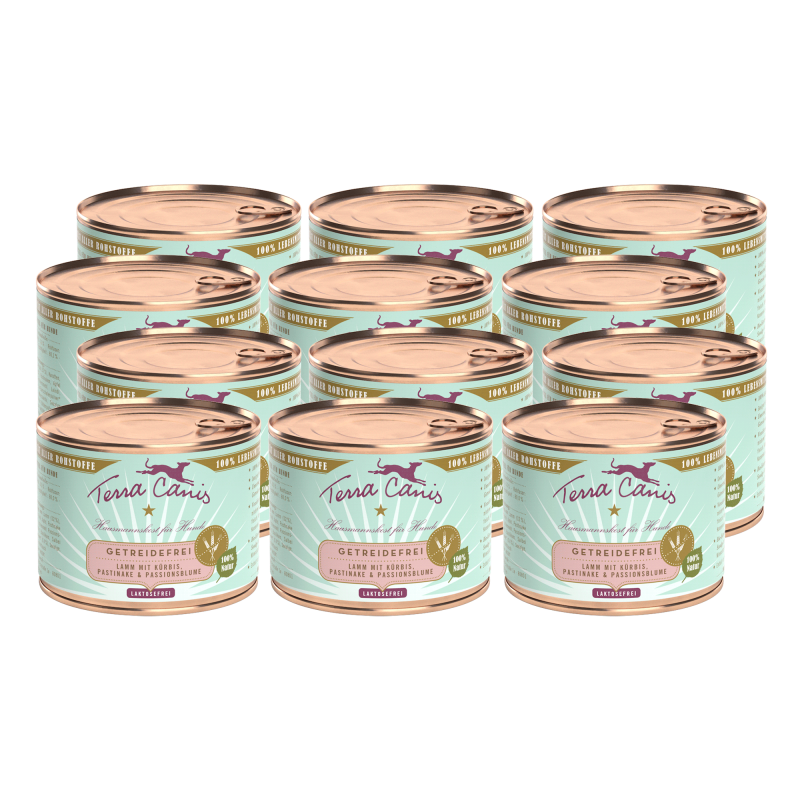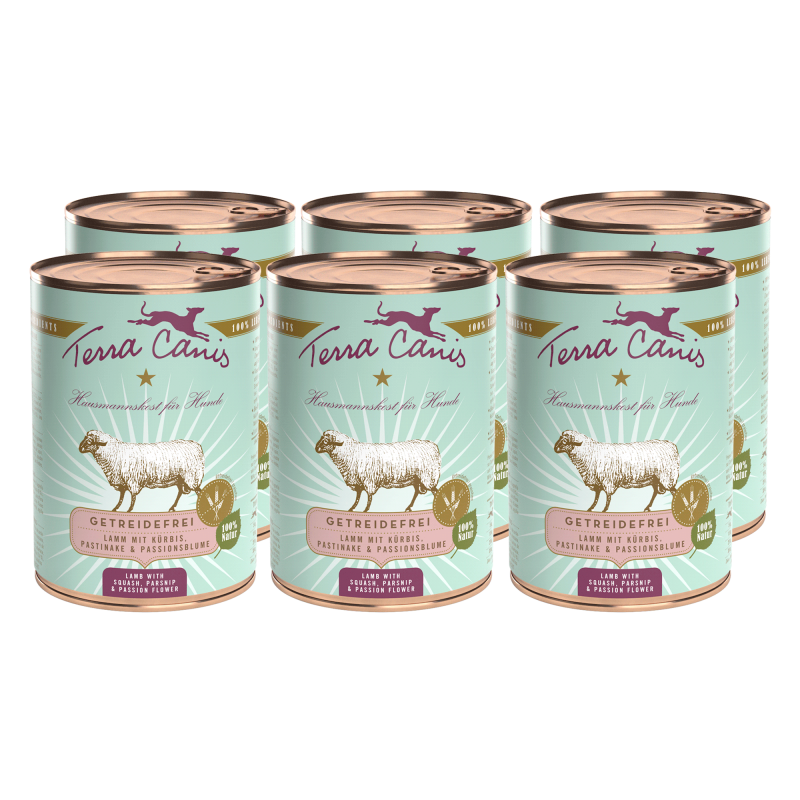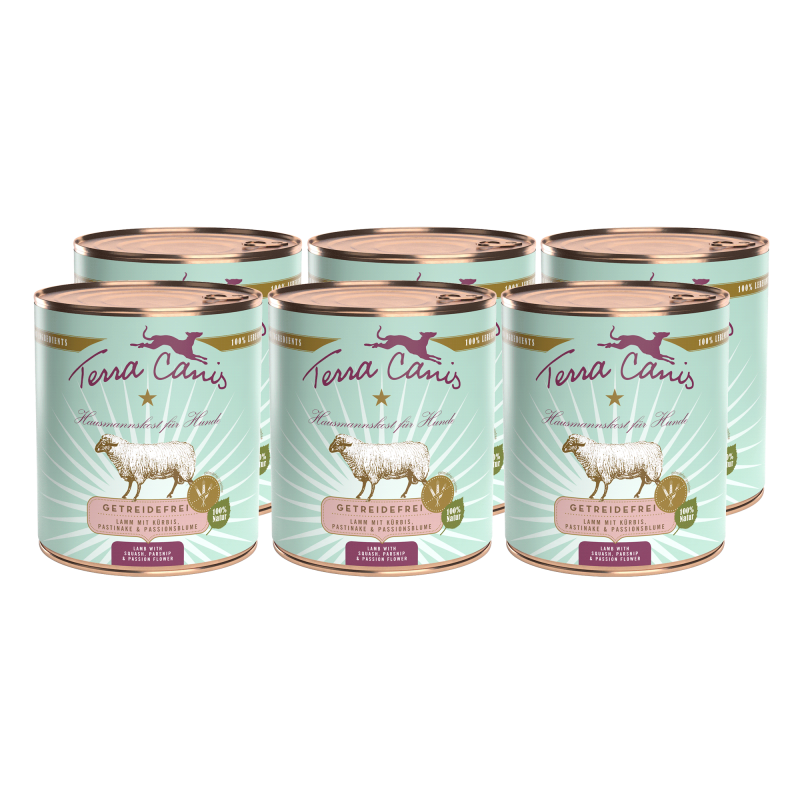 Grain-free

Lamb with pumpkin, parsnip and passion flower
100% Human-grade quality of all ingredients
Made with much love and care
High meat content
Rich in fresh fruit, vegetables and herbs
Ideal for dogs with a grain intolerance
Suitable for all adult normal-weight dogs of all breeds
Made by master butchers
Developed with veterinarians
Grain & gluten-free
With calcium from eggshells
100% human-grade quality of all ingredients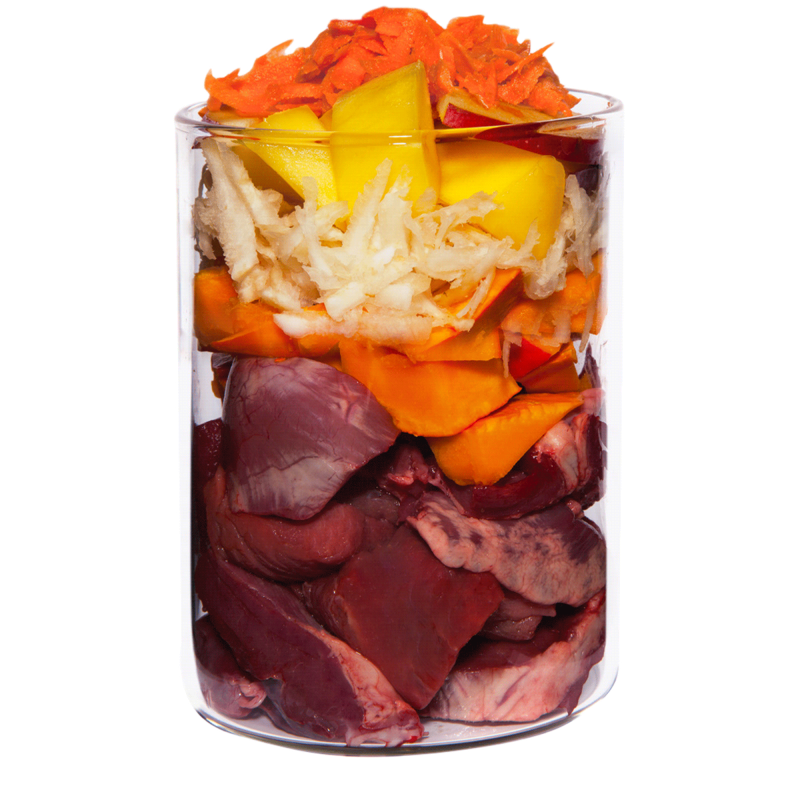 Composition
Lamb heart (42%), lamb lung (12%), carrot, pumpkin (11%), apple, parsnip (8%), peach, linseed oil, coconut flour, lupin flour, brewer's yeast, eggshell powder, seaweed, passion flower (0.4%), basil, dandelion, sage (0.2%), mineral clay, Andean salt, chives, pollen
Ratio:
Meat : vegetables/fruit/herbs : other raw ingredients = 54% : 42% : 4%
Terra Canis GETREIDEFREI
Terra Canis GRAIN-FREE meals have a high meat content and are complemented by lots of healthy, fibre-rich vegetables, fruit and herbs. Additives such as seaweed, mineral clay, eggshell powder, pollen, Andean salt and brewer's yeast supply lots of natural vitamins and minerals. The easy-to-digest, cholesterol and gluten-free coconut flour it contains is a true miracle flour. It is considered one of the richest sources of fibre, is gentle on the intestine and contains a wide range of important amino acids. Linseed oil with its high content of Omega-3 fatty acids ideally rounds off the GRAIN-FREE menus. These menus are suitable for all healthy dogs whose owners place value on species-appropriate, grain-free nutrition as well as dogs with grain intolerances or dogs who need to be fed grain-free for medical reasons.
Complete food for dogs.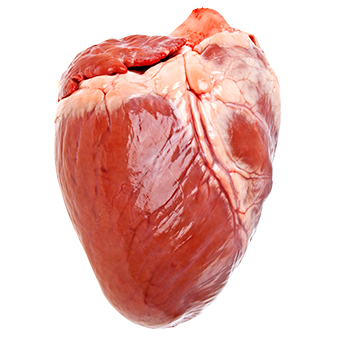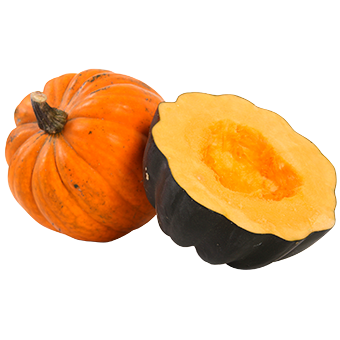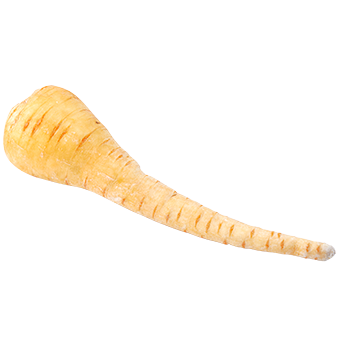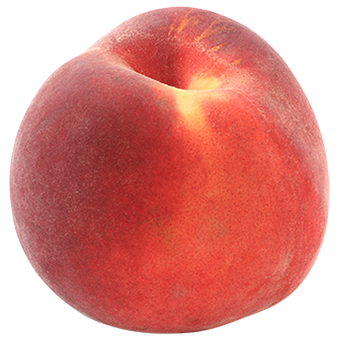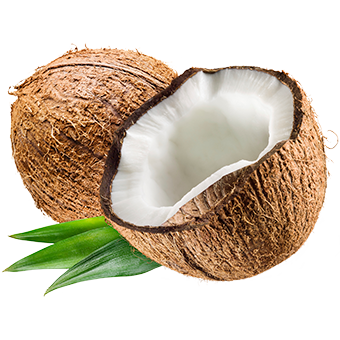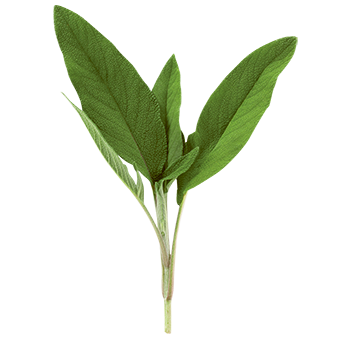 Analytical components
Protein: 8 % fat content: 5.7 % crude fibre: 1.3 % crude ash: 1.3 % moisture: 80.1 %
MJ/kg: 3.7
Nutritional additives/kg:
Vit. A (3a672a): 4000 IE, Vit. D3 (3a671): 500 IE, vit. E (3a700): 75 IE, copper (3b405): 3 mg, iodine (3b201): 0,8 mg, zinc (3b603): 40 mg
Feeding recommendation
Adult, normal-weight dog
(Dog's weight - Feeding recommendation/day)

| | |
| --- | --- |
| 5kg | 300 - 400g |
| 10kg | 500 - 600g |
| 20kg | 800 - 1000g |
| 30kg | 1100 - 1400g |
Approximate values to be adjusted to your dog's individual circumstances (exercise area, activity level, breed, metabolism, time of year).
We recommend regular weight checks.
Our promise of quality
With their unique concept 'Dog nutrition in 100% human-grade quality of all ingredients, Terra Canis set completely new quality standards in the pet food industry 16 years ago. Thanks to a special permit from the government of Upper Bavaria, pet food was able to be produced for the first time in a genuine human-grade quality company, the traditional Munich butcher's shop Schäbitz. This was made possible by the fact that, right from the very start, only ingredients were used which, thanks to their freshness and highest quality, were officially approved for human food products at the time of processing. This uncompromising quality and the associated delicious, appetising smell set Terra Canis menus still today apart from all other products on the market.
Due to the constantly increasing demand, the butcher's shop in the heart of Munich has reached its capacity limits. As quality is of the highest priority for Terra Canis, the menus will now be produced in their own new facility just outside Munich. Manufacturing the products within "the own four walls" enables maximum control over the quality of all ingredients and production processes. In addition, both master butchers from Schäbitz butcher's in Munich and their entire team have been brought over, bringing with them decades of experience and expertise in the butcher's trade.
All the ingredients used, the production site and the hygiene concept are still subject to 100% human-grade standards. Terra Canis customers can therefore continue to rely on the human-grade quality of the ingredients in all products.
Introducing our master butchers
Reviews
Habe einen allergischen Hund, aber das Futter verträgt er super. Auch vom optischen wie auch vom Geruch sehr angenehm. Und es scheint super zu schmecken denn der Napf ist ruck zuck leer. Werde es weiterhin bestellen
Bestes Nassfutter im guten Preis-Leistungs-Verhältnis
Wir sind begeistert: Unsere Hunde fressen es liebend gerne und vertragen es super. Die Zusammensetzung ist klasse.
Hatte das Futter zur Probe, mein sonst eher spärlicher Esser, ist drauf geflogen. Leider nicht ganz günstig, aber sonst bin ich begeistert
Christina Bruns, 17.02.2020