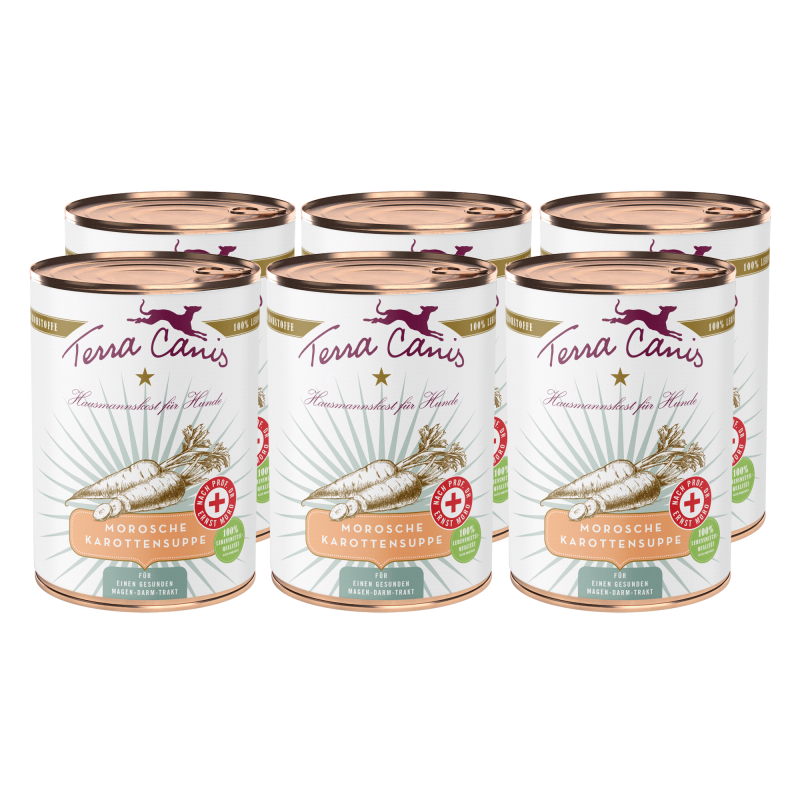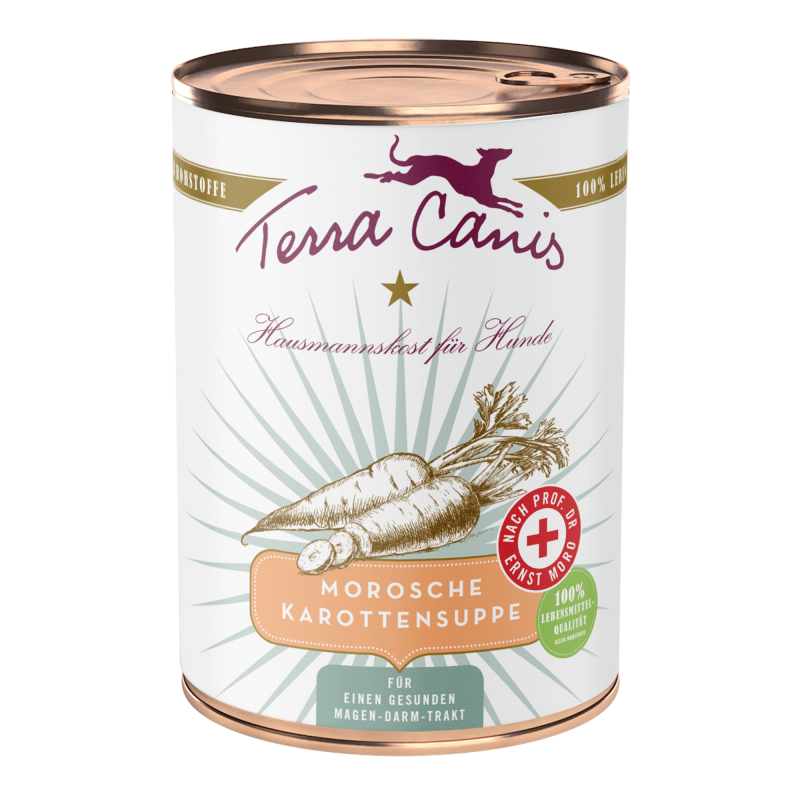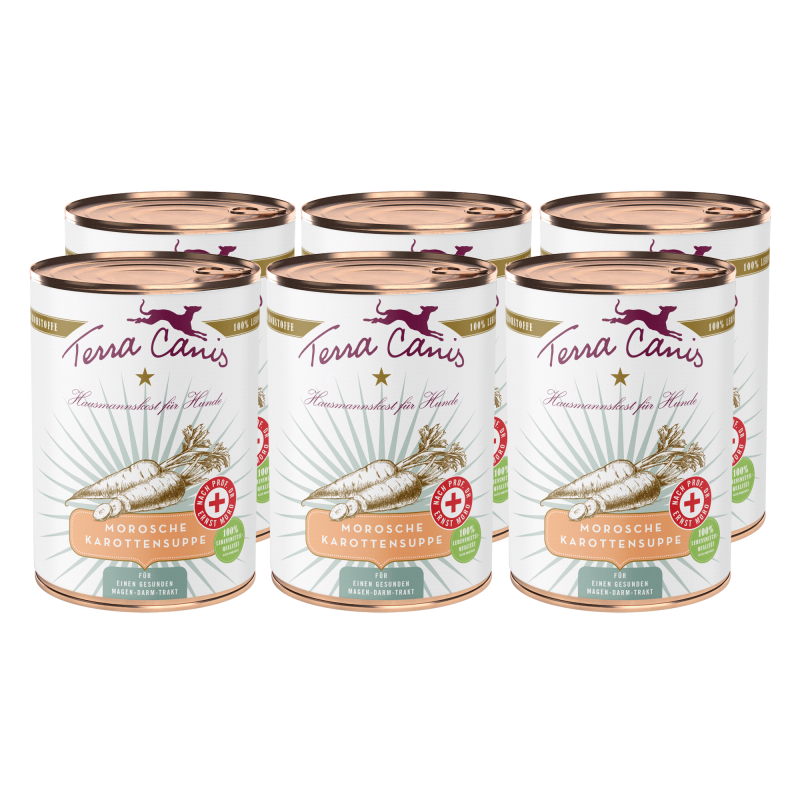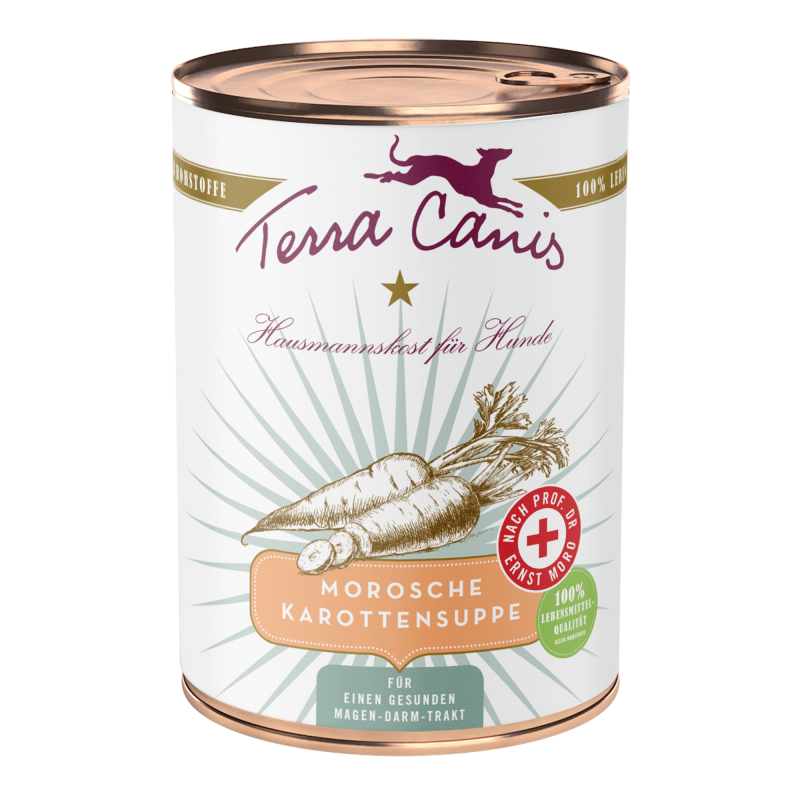 First Aid

Professor Moro's Carrot Soup

(3)
100% Human-grade quality of all ingredients
Made with much love and care
Low-fat light diet for temporary irritations
Soothing effect on the gastrointestinal system
Developed with veterinarians
Without unnecessary additives
100% human-grade quality of all ingredients
Vegetarian
100% natural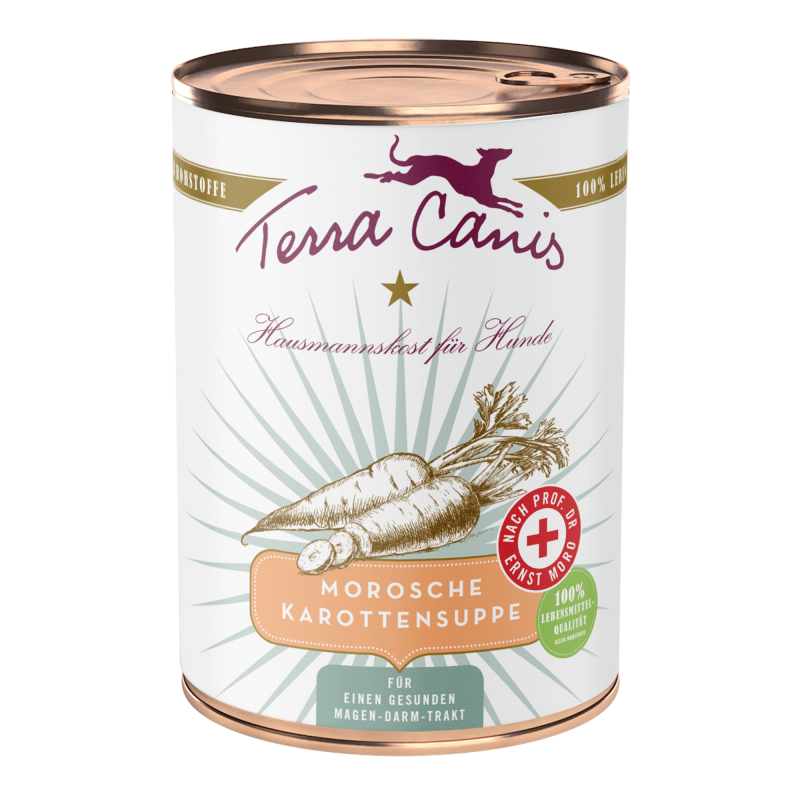 Composition
Carrot (50%), water, Andean salt, guar gum (0.5%)
Professor Moro's Carrot Soup – an old recipe for success from nutritional science
Professor Moro's Carrot Soup is based on research by paediatrician Prof. Ernst Moro, who successfully prescribed this simple recipe to promote a healthy intestine and digestion in children approx. 100 years ago. Cooking the carrots for an exceptionally long time creates so-called oligosaccharides. These promote the healthy function of the intestines. The same principle of effectiveness applies to dog intestines.
Professor Moro's Carrot Soup is suitable for all dogs. For a healthy gastrointestinal tract.

Useful tip: Always have a few cans in stock so that you don't have to wait for the order if gastrointestinal problems occur!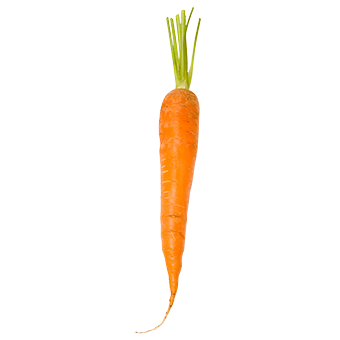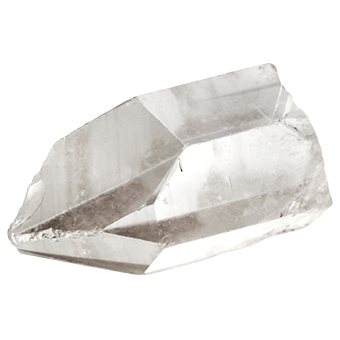 Analytical components
Protein: 0.5 % fat content: 0.1 % crude fibre: 0.1 % crude ash: 1.4 % moisture: 93.5 %
MJ/kg: 0.8
Feeding recommendation
Dog's weight - Feeding recommendation/day:
(Adult, normal-weight dog)

5kg 150 - 200g
10kg 300 - 400g
20kg 600 - 800g
30kg 900 - 1200g
Our promise of quality
With their unique concept 'Dog nutrition in 100% human-grade quality of all ingredients, Terra Canis set completely new quality standards in the pet food industry 16 years ago. Thanks to a special permit from the government of Upper Bavaria, pet food was able to be produced for the first time in a genuine human-grade quality company, the traditional Munich butcher's shop Schäbitz. This was made possible by the fact that, right from the very start, only ingredients were used which, thanks to their freshness and highest quality, were officially approved for human food products at the time of processing. This uncompromising quality and the associated delicious, appetising smell set Terra Canis menus still today apart from all other products on the market.
Due to the constantly increasing demand, the butcher's shop in the heart of Munich has reached its capacity limits. As quality is of the highest priority for Terra Canis, the menus will now be produced in their own new facility just outside Munich. Manufacturing the products within "the own four walls" enables maximum control over the quality of all ingredients and production processes. In addition, both master butchers from Schäbitz butcher's in Munich and their entire team have been brought over, bringing with them decades of experience and expertise in the butcher's trade.
All the ingredients used, the production site and the hygiene concept are still subject to 100% human-grade standards. Terra Canis customers can therefore continue to rely on the human-grade quality of the ingredients in all products.
Introducing our master butchers
Reviews
Wird sehr gerne gegessen, auch in Kombination mit dem anderen Nassfutter. Habe auch selbst probiert und festgestellt, dass das Futter meiner Hündinnen heute besser geschmeckt hat als mein eigenes
Die beste Erfindung aller Zeiten! Habe immer ein paar Dosen daheim. Hilft sehr gut.
Super tolle Idee! Man hat ja nicht immer die passenden Zutaten im Haus. Hab gerade eine Dose geöffnet, Hunde sind begeistert. Schrank ist voll, für den Notfall oder einfach mal zwischendurch.