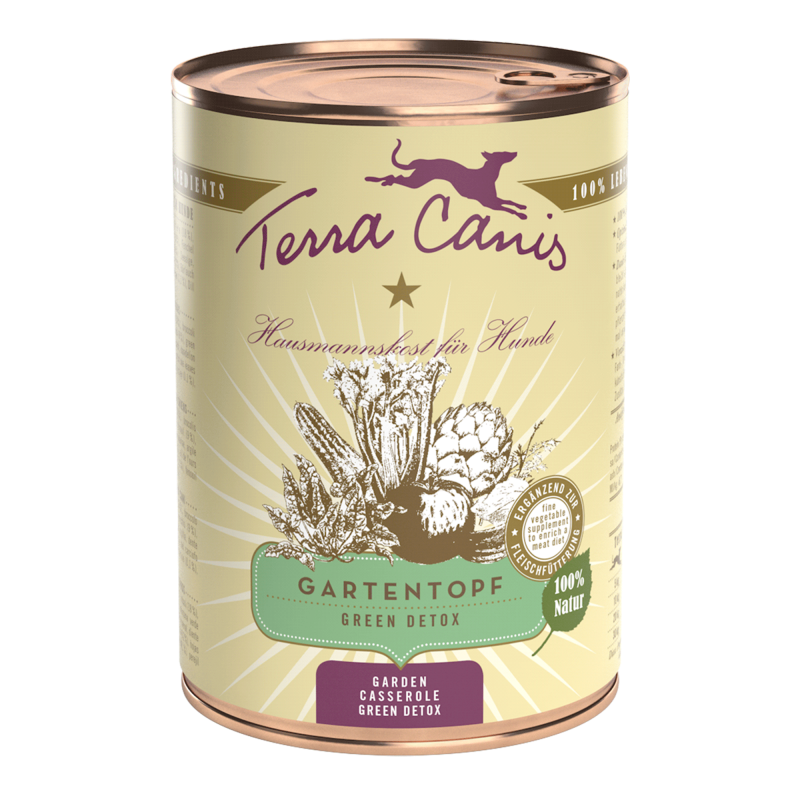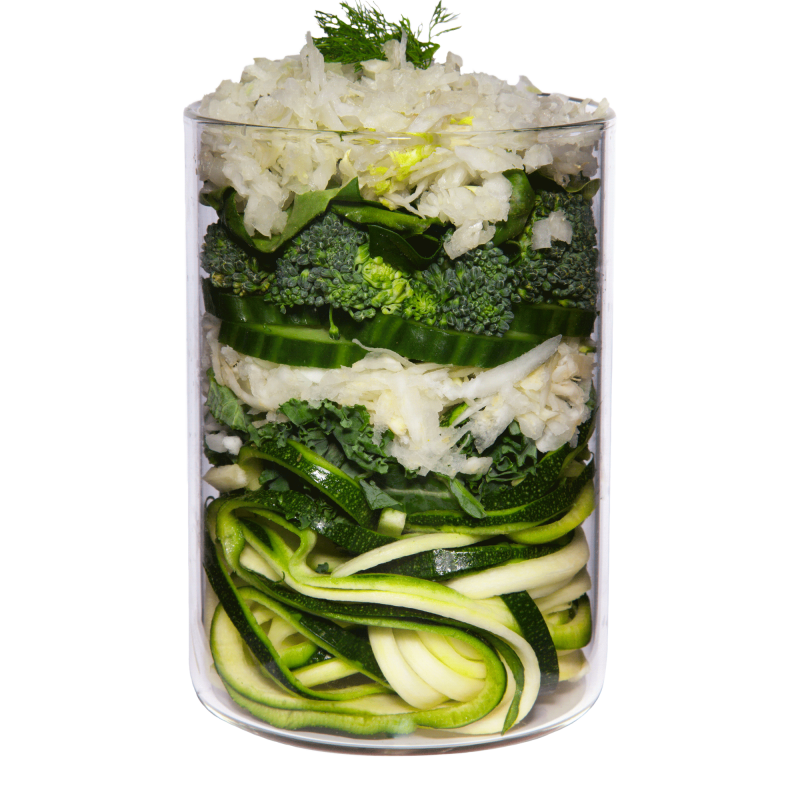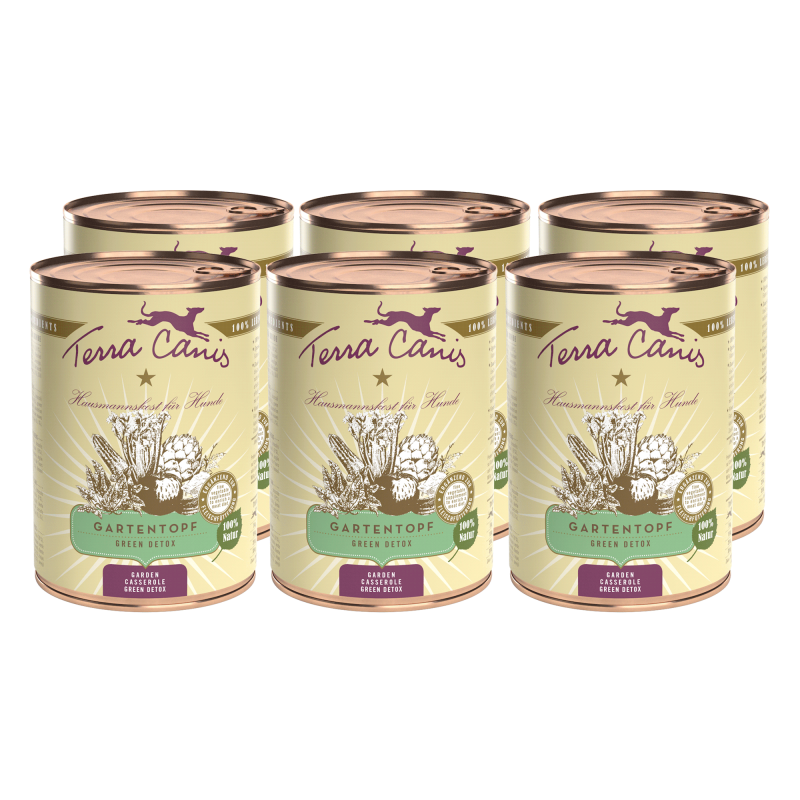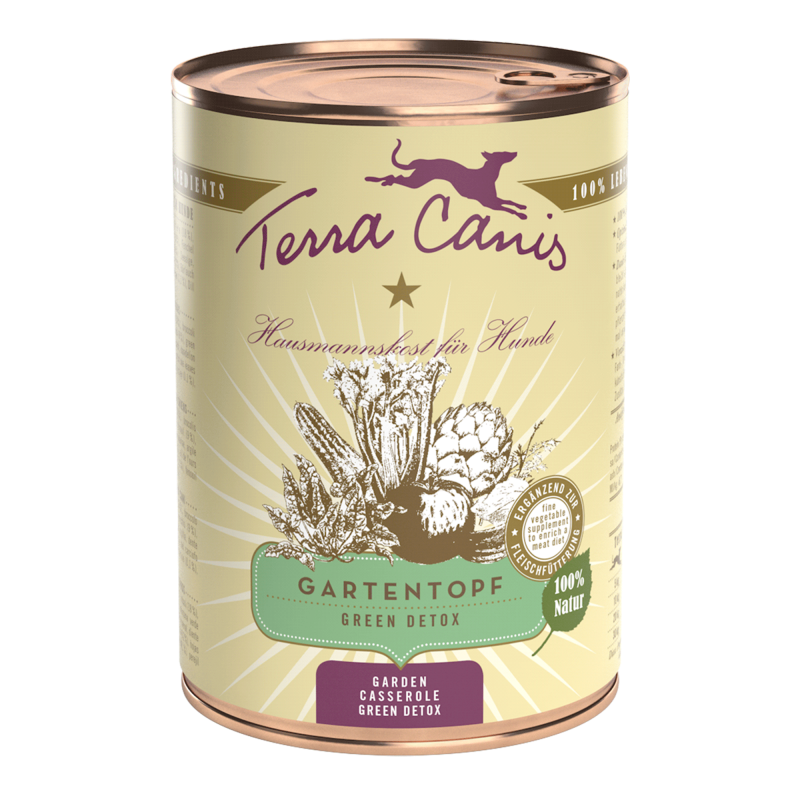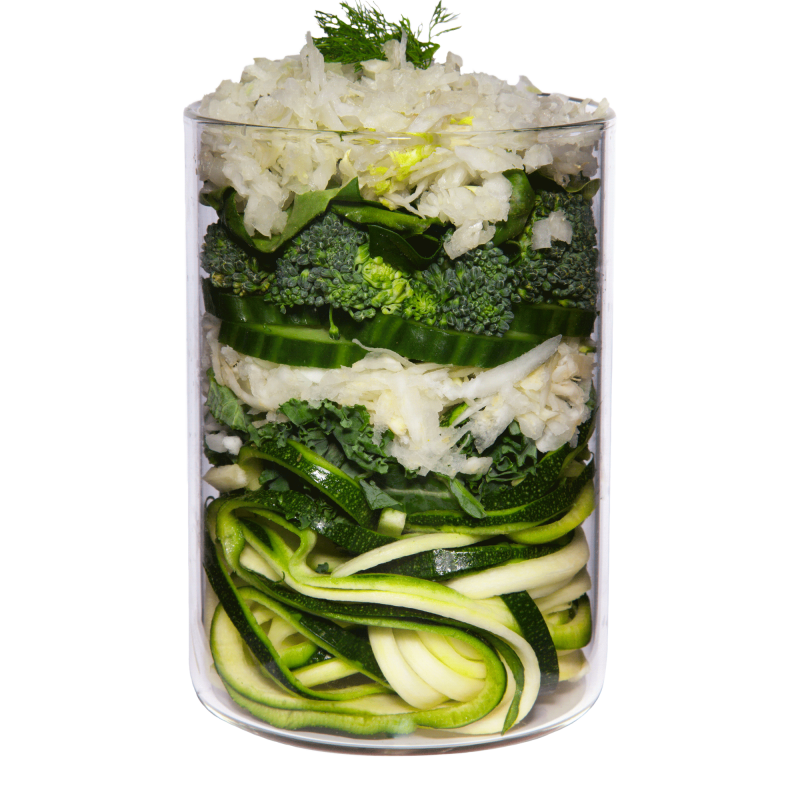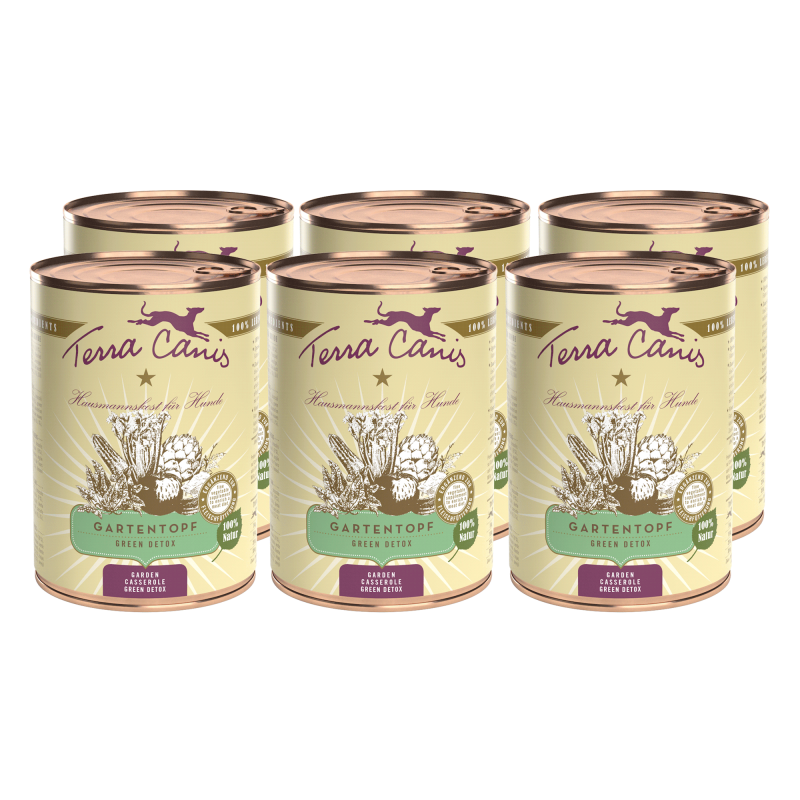 Garden Casserole

Green detox
100% Human-grade quality of all ingredients
Made with much love and care
With courgette, celery, fennel and broccoli
An optimum supplement to a pure meat diet
Rich in fresh fruit, vegetables and herbs
Grain-free and vegan
Complementary to meat feeding
Grain & gluten-free
Developed with veterinarians
100% natural
Vegetarian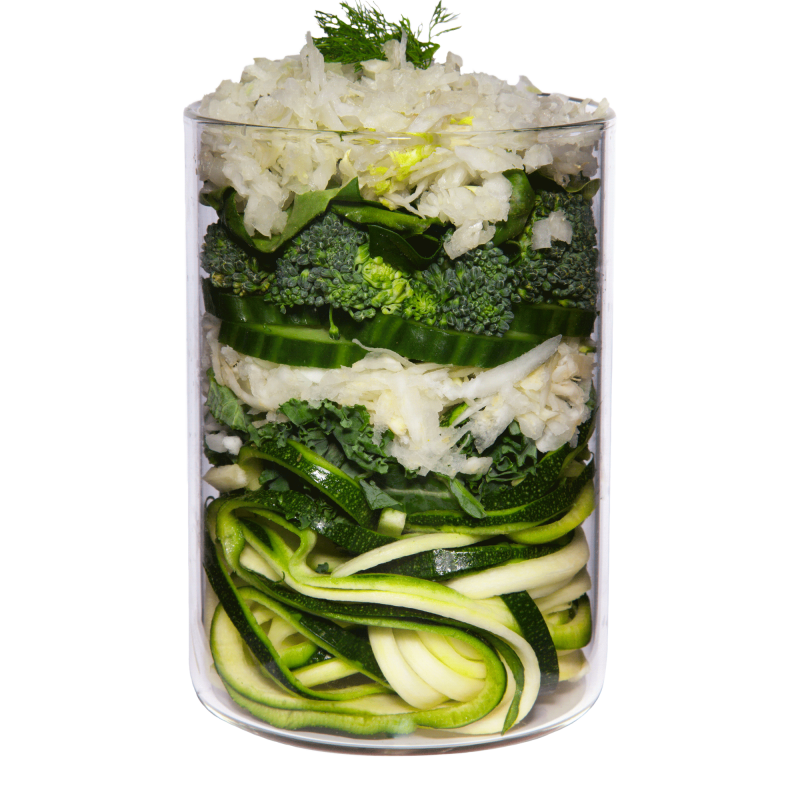 Composition
Courgette (18 %), celery (18 %), broccoli (18 %), cucumber (9 %), spinach (9 %), fennel (9 %), green apple (9 %), seaweed*, brewer's yeast*, dandelion* (0.2 %), basil* (0.2 %), wild garlic* (0.2 %), artichoke leaf* (0.1 %), stinging nettle* (0.1 %), dill* (0.1 %), parsley* (0.1 %), chervil* (0.1 %), mineral clay* *dried
Ratio:
Vegetables : fruit = 91% : 9%
Terra Canis GARDEN CASSEROLE
Green vegetables are considered to supply precious nutrients, vitamins and important antioxidants. Our GARDEN CASSEROLE "Green Detox" includes, among other things, courgette, celery, fennel, green apple, broccoli and a little bit of kale. Precious herbs such as dandelion, wild garlic, chervil and nettle make the green mix perfect.
Add to raw feeding, combine with fresh, cooked meat, or mix with pure meat tins - our GARDEN CASSEROLE is an optimal mix of cooked vegetables and fruit and is gaining popularity.
Crunchy vegetables and fresh fruit not only guarantee variety for the bowl, but are an entirely natural way to supply the canine organism with all the essential minerals & vitamins, and gently and naturally aid digestion.
All raw materials are of 100% human grade quality.
Dietary supplement for dogs.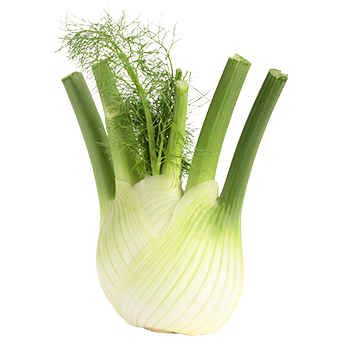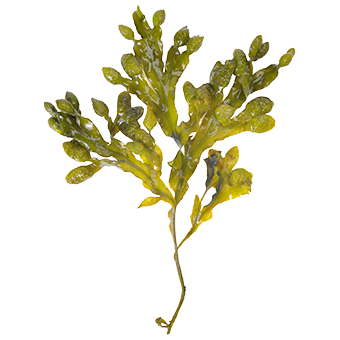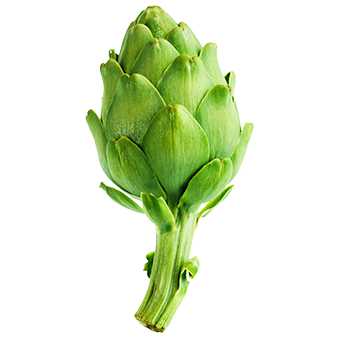 Analytical components
Protein: 1.3 % fat content: 0.4 % crude fibre: 1 % crude ash: 1 % moisture: 92.9 %
MJ/kg: 0.8
Feeding recommendation
Adult, normal-weight dog
(Dog's weight - Feeding recommendation/day)

| | |
| --- | --- |
| 5kg | 50 - 100g |
| 10kg | 100 - 150g |
| 20kg | 200 - 300g |
| 30kg | 350 - 500g |
Approximate values to be adjusted to your dog's individual circumstances (exercise area, activity level, breed, metabolism, time of year).
We recommend regular weight checks.
Our promise of quality
With their unique concept 'Dog nutrition in 100% human-grade quality of all ingredients, Terra Canis set completely new quality standards in the pet food industry 16 years ago. Thanks to a special permit from the government of Upper Bavaria, pet food was able to be produced for the first time in a genuine human-grade quality company, the traditional Munich butcher's shop Schäbitz. This was made possible by the fact that, right from the very start, only ingredients were used which, thanks to their freshness and highest quality, were officially approved for human food products at the time of processing. This uncompromising quality and the associated delicious, appetising smell set Terra Canis menus still today apart from all other products on the market.
Due to the constantly increasing demand, the butcher's shop in the heart of Munich has reached its capacity limits. As quality is of the highest priority for Terra Canis, the menus will now be produced in their own new facility just outside Munich. Manufacturing the products within "the own four walls" enables maximum control over the quality of all ingredients and production processes. In addition, both master butchers from Schäbitz butcher's in Munich and their entire team have been brought over, bringing with them decades of experience and expertise in the butcher's trade.
All the ingredients used, the production site and the hygiene concept are still subject to 100% human-grade standards. Terra Canis customers can therefore continue to rely on the human-grade quality of the ingredients in all products.
Introducing our master butchers
Reviews
Unser Rüde ist leider sehr empfindlich was das Futter angeht, auf Grund einer Erkrankung der Bauchspeicheldrüse und Magen Darm Problemen. Wir haben den Gartentopf als Lösung für den Urlaub getestet und sind sehr zufrieden, unsere beiden fressen das Gemüse sehr gerne und speziell unser Rüde verträgt es bisher super! Es riecht beim öffnen sehr angenehm nach Gemüseeintopf :) Die Konsistenz ist etwas stückig aber das störte hier keinen der beiden Vierbeiner!
unser Hund ist ein Sensibelchen was den Magen anbelangt. Er hat es aber super vertragen,gern gefressen und es gab keinen Durchfall. Es riecht auch gut.Eine sehr gute Alternative und Abwechslung wenn man z.b.pure Fleischdosen füttert oder um Trockenfutter aufzupeppen.