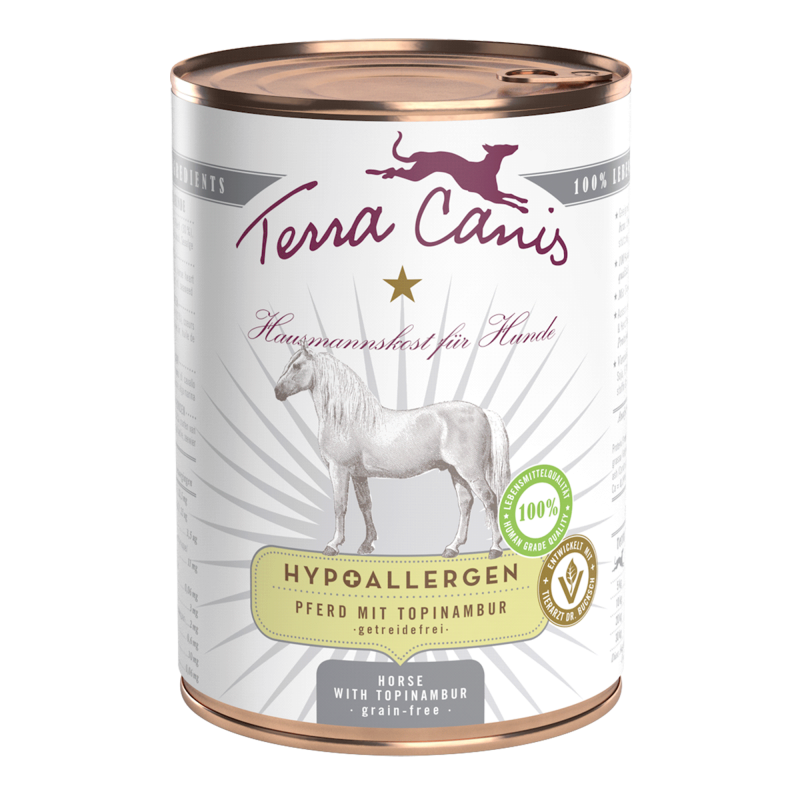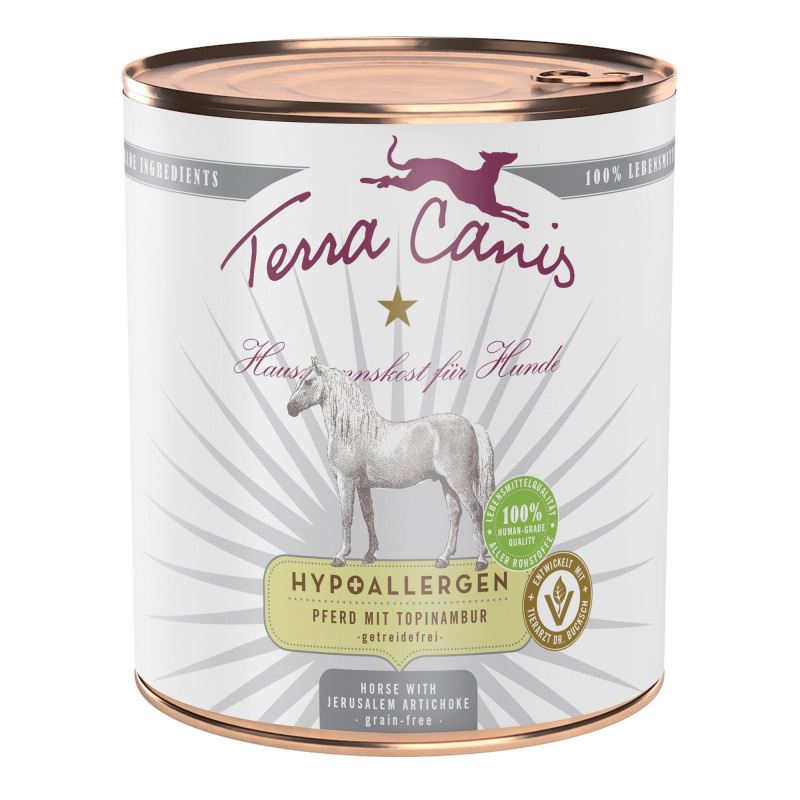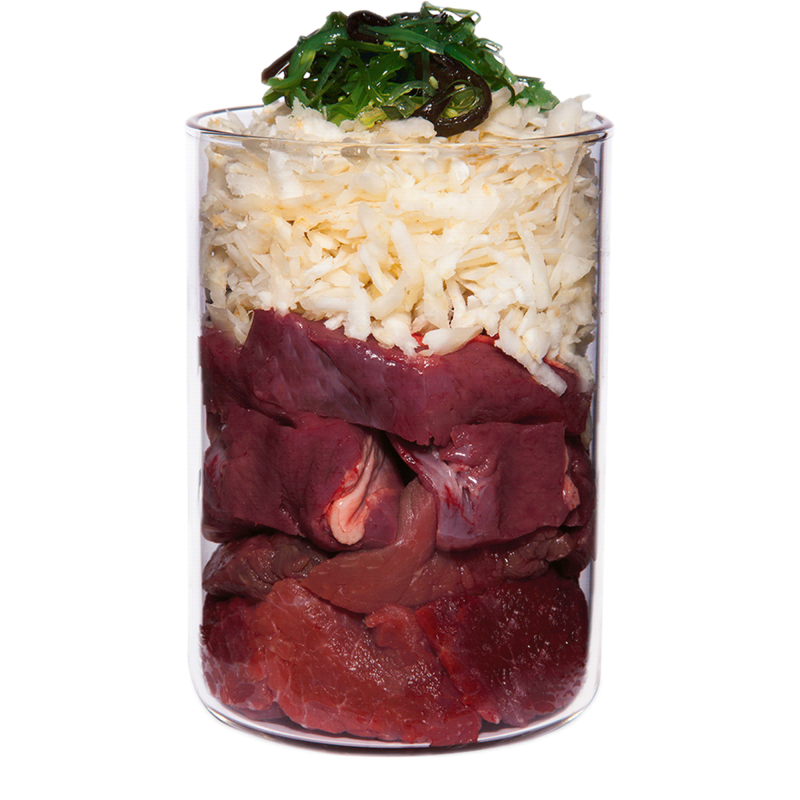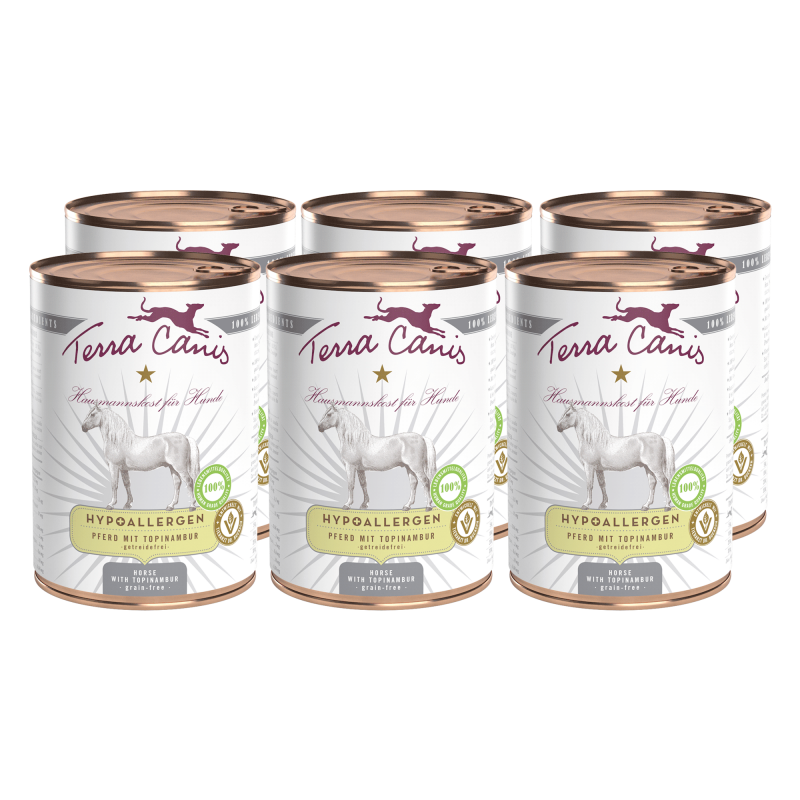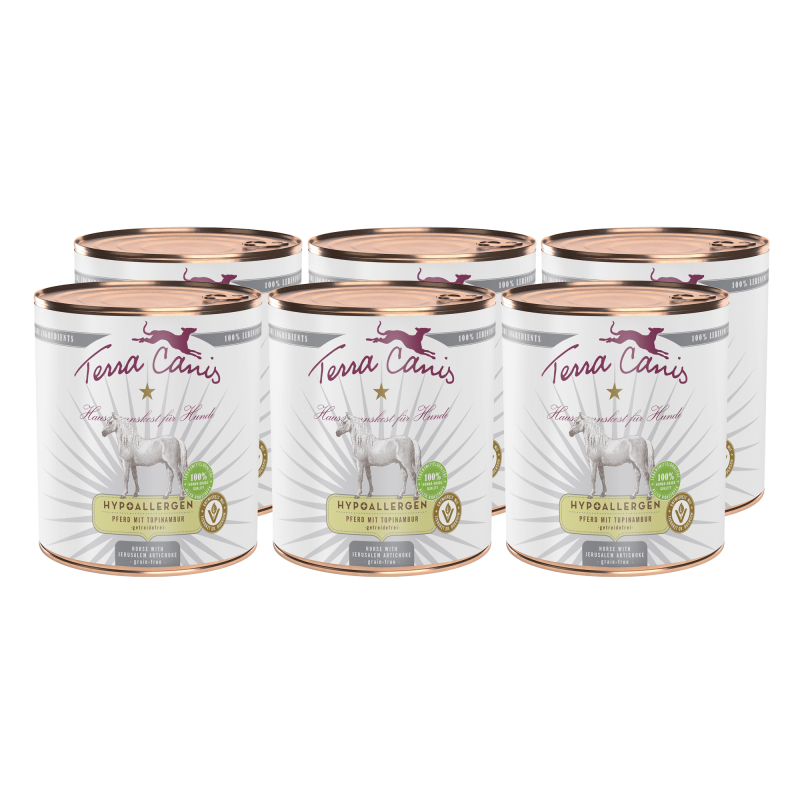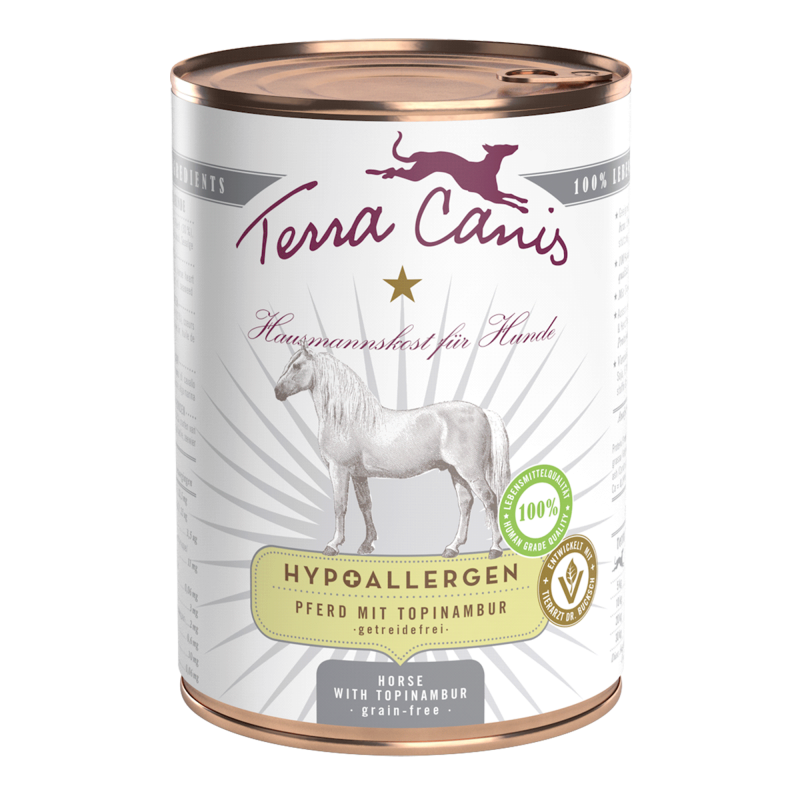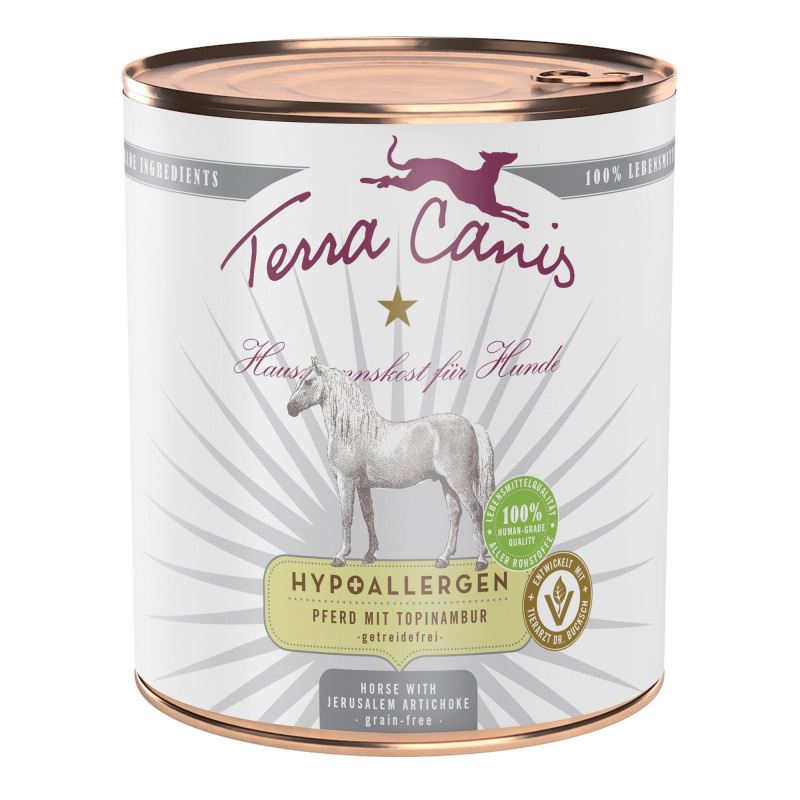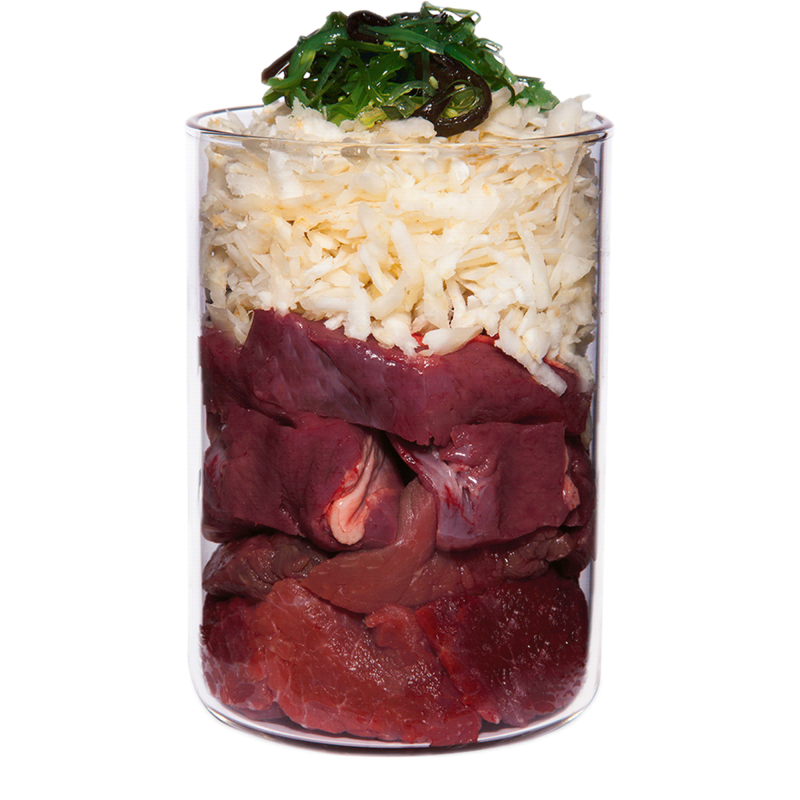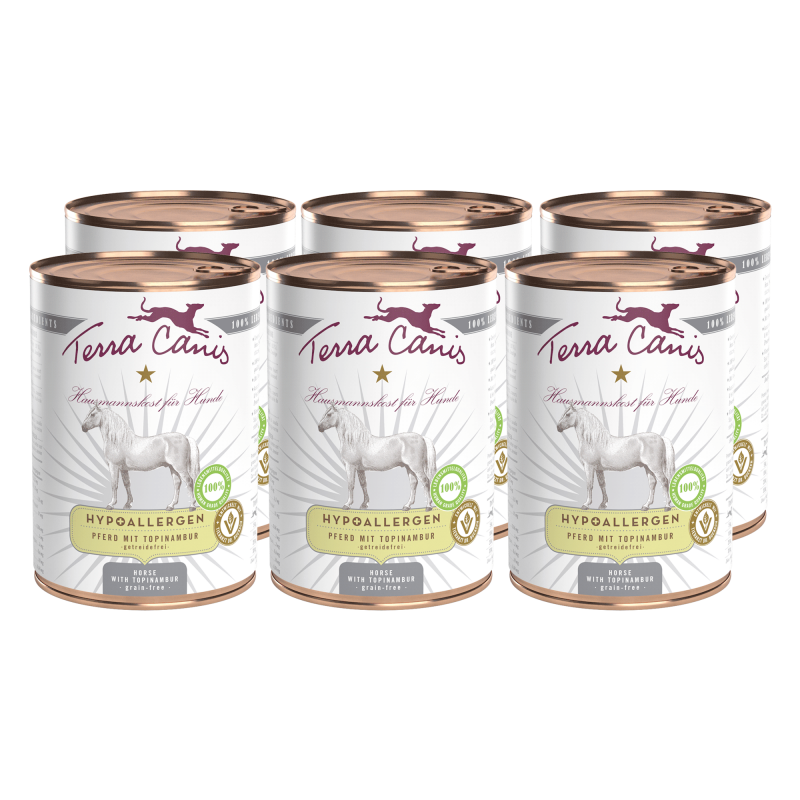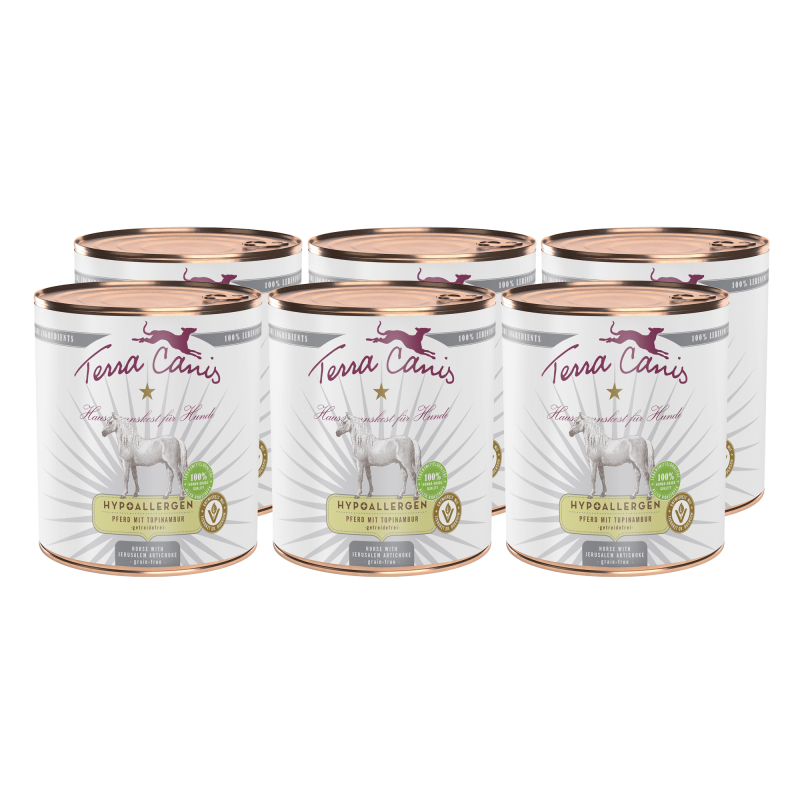 Hypoallergenic

Horse with Jerusalem artichoke
100% Human-grade quality of all ingredients
Made with much love and care
Exotic meat variety as single protein
Low-allergen recipe, just one vegetable variety
Developed in conjunction with vets
Suitable for an exclusion diet
Made by master butchers
Developed with veterinarians
100% human-grade quality of all ingredients
Grain & gluten-free
100% natural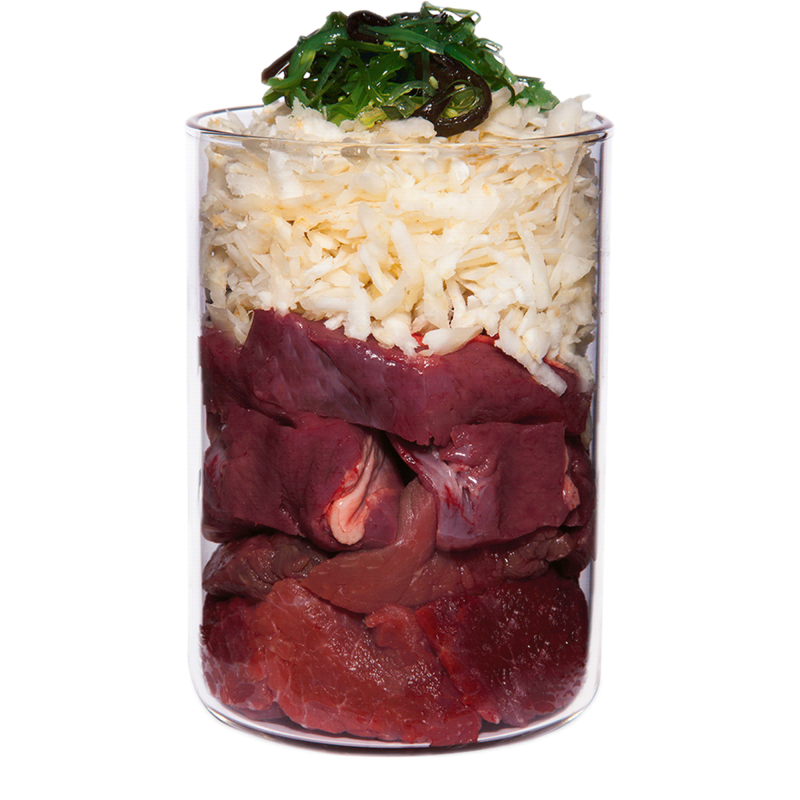 Composition
Horse muscle meat (60%), Jerusalem artichoke (36%), linseed oil, rapeseed oil, seaweed*, minerals *dried
Ratio:
Meat : vegetables : other ingredients = 60% : 36% : 4%
Terra Canis HYPOALLERGENIC
Terra Canis Hypoallergen – Highest quality for dogs with allergies
Especially for dogs with allergies and intolerances, highest quality of raw materials is essential. The Terra Canis HYPOALLERGENIC menus consist of pure muscle meat (60%) or a combination of muscle and heart meat from a single, exotic protein source. This meat is complemented by a low-allergen vegetable. Linseed oil provides high-quality omega-3 fatty acids and is known to support the gastrointestinal tract and to have a positive effect on skin and coat. A balanced mix of vitamins and minerals ensures that the dog is supplied with all essential vitamins, minerals and trace elements. Terra Canis HYPOALLERGENIC is suitable for dogs with food allergies / intolerances and for the implementation of an exclusion diet.
Terra Canis HYPOALLERGENIC was able to prove in a scientific study* that there is no contamination of a foreign DNA. In the renowned magazine 'Veterinary Dermatology' a study* was released by international veterinarians. The variety Terra Canis hypoallergenic horse was examined. Terra Canis hypoallergenic was the only wet food which was untainted and without any contamination of one of the five tested foreign DNA. The results from this study show that 9 out of 12 products by renowned producers contained DNA of one or more of the five tested animal species which were not declared. The DNA of beef (8 products) and pork (6 products) was most frequently detected.
*"Detection of DNA from undeclared animal species in commercial elimination diets for dogs using PCR" (Horvath-Ungerboeck, Widmann, Handl; Veterinary Dermatology 2017; 28:373-e86)
Why are these menus more expensive?
In addition to the exclusive use of muscle and heart meat and the 100% human-grade quality of all ingredients, the extremely high market price for ostrich, buffalo, camel and kangaroo meat makes this product somewhat more expensive.This meat can cost 3-4 times as much as beef, turkey, or chicken meat. It must be imported as frozen goods from Australia and South Africa.
- Developed in cooperation with Dr Bucksch, veterinarian specialist for small animals / animal dermatologist
- Processing exclusively muscle and heart meat from a low-allergen protein source and a single vegetable variety (sweet potato, Jerusalem artichoke or parsnip)
- Addition of linseed oil
- Contains no grains and no lactose
- Addition of human-grade vitamins, minerals, and trace elements according to individual calculation by Dr Bucksch
Complete food for dogs.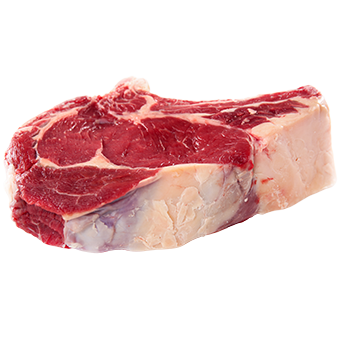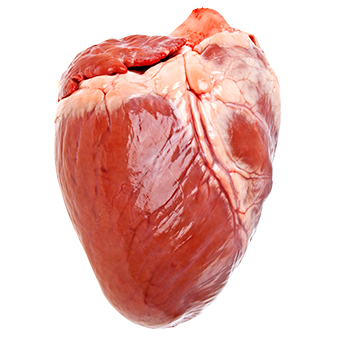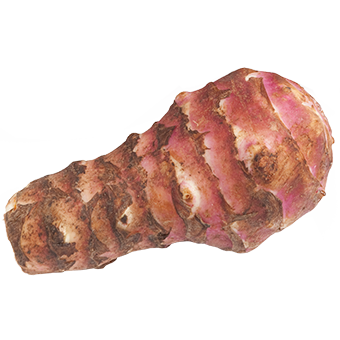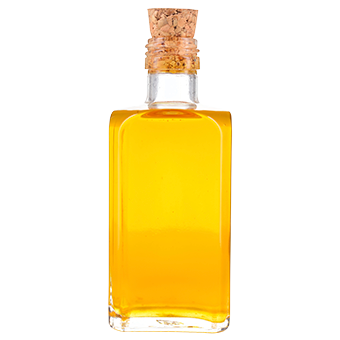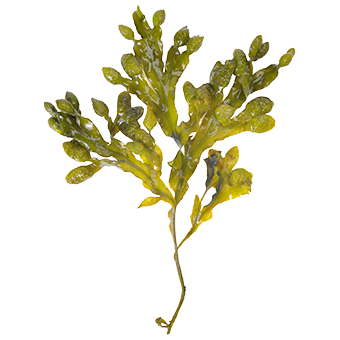 Analytical components
Protein: 11 % fat content: 3.2 % crude fibre: 0.6 % crude ash: 1.8 % moisture: 77.9 %
MJ/kg: 3.5
Nutritional additives/kg:
Vit D (3a671): 375 IE
Vit E (3a700): 42 IE
Vit B1 (thiamine mononitrate): 2.5 mg
Vit B2 (riboflavin): 5 mg
Vit B 12 (cyanocobalamin): 31 µg
Biotin (3a880): 4.4 µg
Pantothenic acid (3a841): 14 mg
Folic acid (3a316): 0.08 mg
Copper (3b405): 3.75 mg
Manganese (3b503): 2.5 mg
Iodine (3b201): 0.75 mg
Zinc (3b603): 37.5 mg
Selenium (3b801): 0.075 mg
Feeding recommendation
Adult, normal-weight dog
(Dog's weight - Feeding recommendation/day)

| | |
| --- | --- |
| 5kg | 150 - 200g |
| 10kg | 300 - 400g |
| 20kg | 600 - 800g |
| 30kg | 900 - 1200g |
Approximate values to be adjusted to your dog's individual circumstances (exercise area, activity level, breed, metabolism, time of year).
We recommend regular weight checks.
Our promise of quality
With their unique concept 'Dog nutrition in 100% human-grade quality of all ingredients, Terra Canis set completely new quality standards in the pet food industry 16 years ago. Thanks to a special permit from the government of Upper Bavaria, pet food was able to be produced for the first time in a genuine human-grade quality company, the traditional Munich butcher's shop Schäbitz. This was made possible by the fact that, right from the very start, only ingredients were used which, thanks to their freshness and highest quality, were officially approved for human food products at the time of processing. This uncompromising quality and the associated delicious, appetising smell set Terra Canis menus still today apart from all other products on the market.
Due to the constantly increasing demand, the butcher's shop in the heart of Munich has reached its capacity limits. As quality is of the highest priority for Terra Canis, the menus will now be produced in their own new facility just outside Munich. Manufacturing the products within "the own four walls" enables maximum control over the quality of all ingredients and production processes. In addition, both master butchers from Schäbitz butcher's in Munich and their entire team have been brought over, bringing with them decades of experience and expertise in the butcher's trade.
All the ingredients used, the production site and the hygiene concept are still subject to 100% human-grade standards. Terra Canis customers can therefore continue to rely on the human-grade quality of the ingredients in all products.
Introducing our master butchers
Reviews
Meine Hündin liebt das Futter. Habe vorher Alsa Single Proteine gefüttert. Auch sehr gut, aber bei denen ist ein erheblicher Teil Brühe drin, bei Terra Canis nicht. Bei Lebensmittelallergie ein Vorteil.
A. Bohnenkemper-Ecke, 13.12.2017
Super Produkt, gut verträglich . Nach langer Sucherei habe ich hier endlich ein Futter gefunden, welches mein Hund verträgt, er ist hypo allergen.
Mein Hund frisst seit einigen Monaten dieses Futter,er wiegt 5kg und frisst eine 400Gramm Dose pro Tag.Ohne zuzunehmen ,er ist dünn.Nun habe ich das Gefühl er hat zuviele Vitamine und Mineralstoffe,es werden nämlich nur 150-200Gramm Futter bei seinem Gewicht empfohlen.Er ist sehr allergisch,nach einiger Zeit der Eingewöhnung hat er es aber gut vertragen,kein Durchfall,kein erbrechen.Das Futter sieht gut aus und duftet nach Corned Beef .
Pferd mit Topinambur, hypoallergen
Riecht gut,aber enthält meiner Meinung nach zu viel Flüssigkeit,musste erst einmal einen Teil abgießen, da meine Hündin es nicht essen wollte.danach hat sie es zwar gegessen ,aber nur einmal dann hat sie es verweigert. Werde es noch einmal mit einer anderen Sorte hypoallergen versuchen, da ich das Konzept für sehr gut halte,nur meine Hündin welche an Magenproblemen leidet und der Tip zu diesem Futter von unserem Tierarzt kam,muss es ja auch mögen. Hoffe es klappt mit einer anderen Zutat.