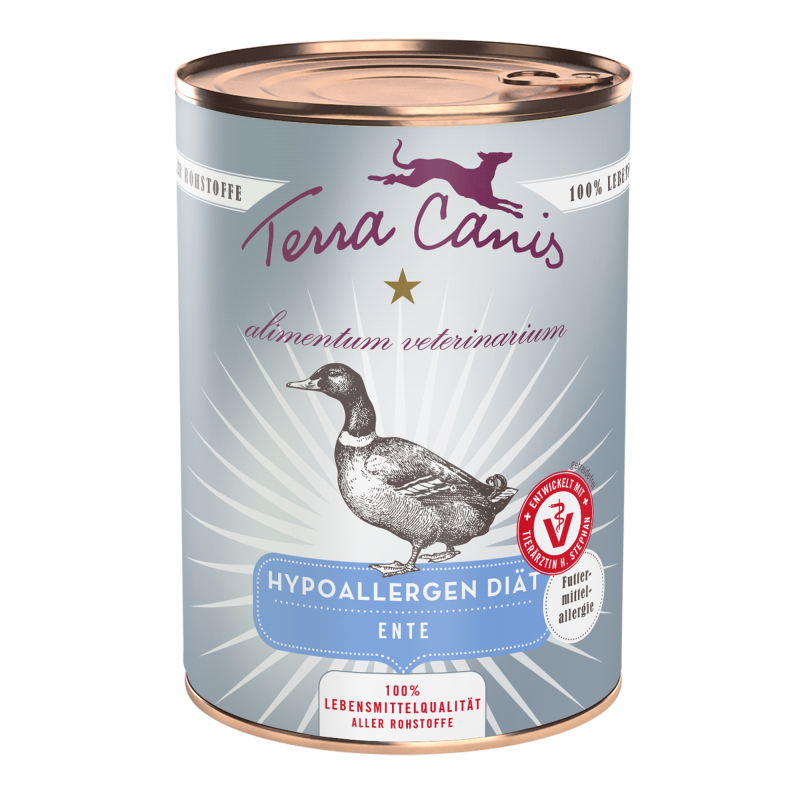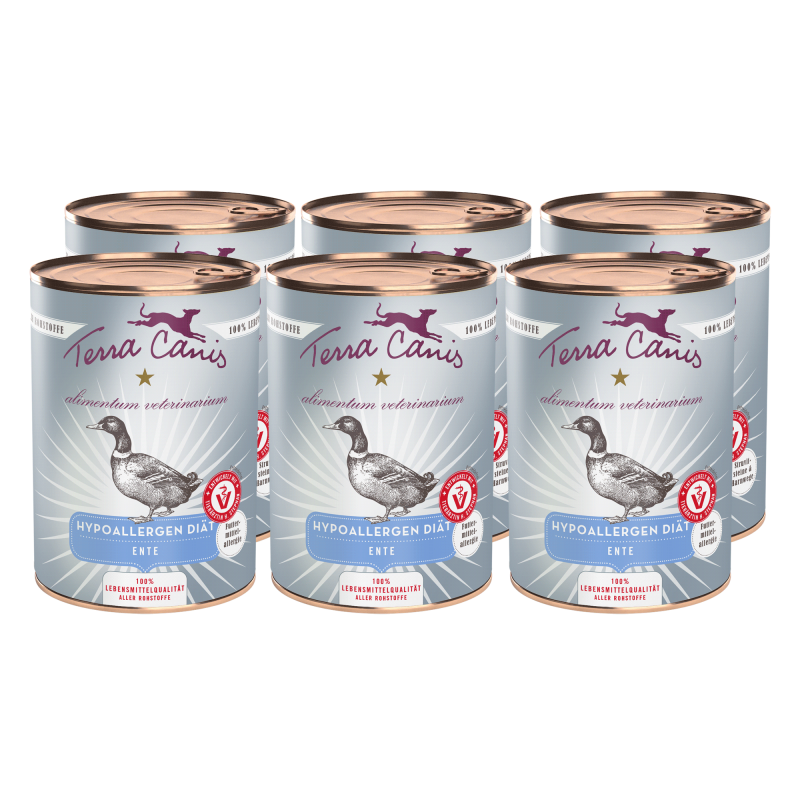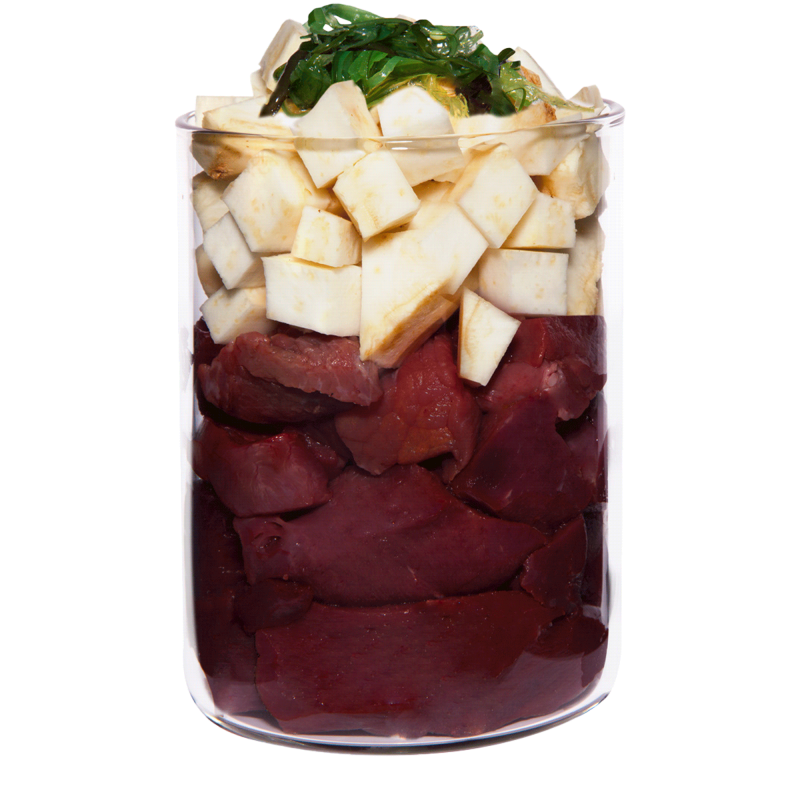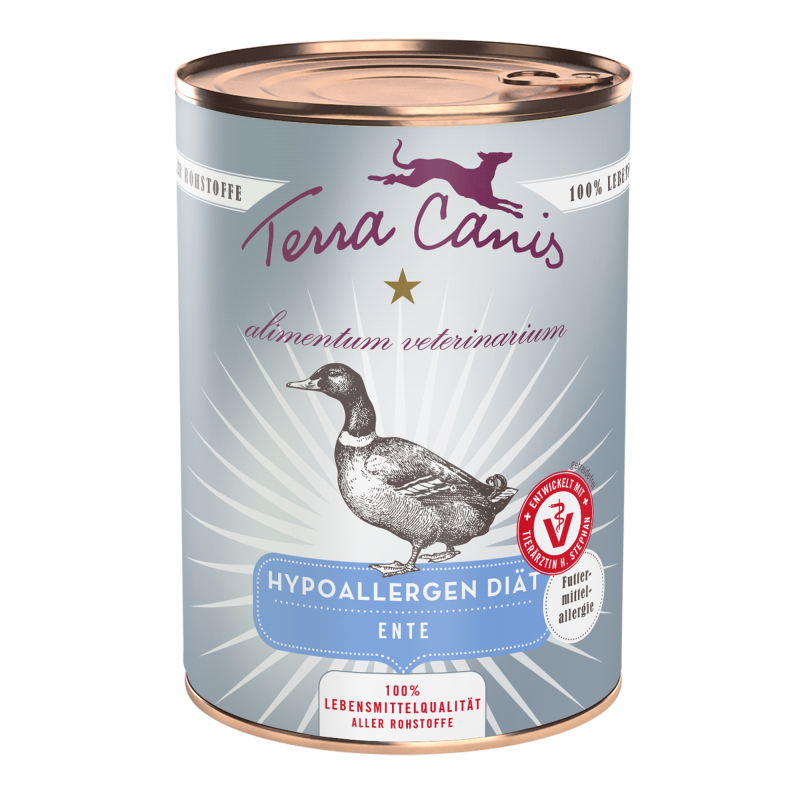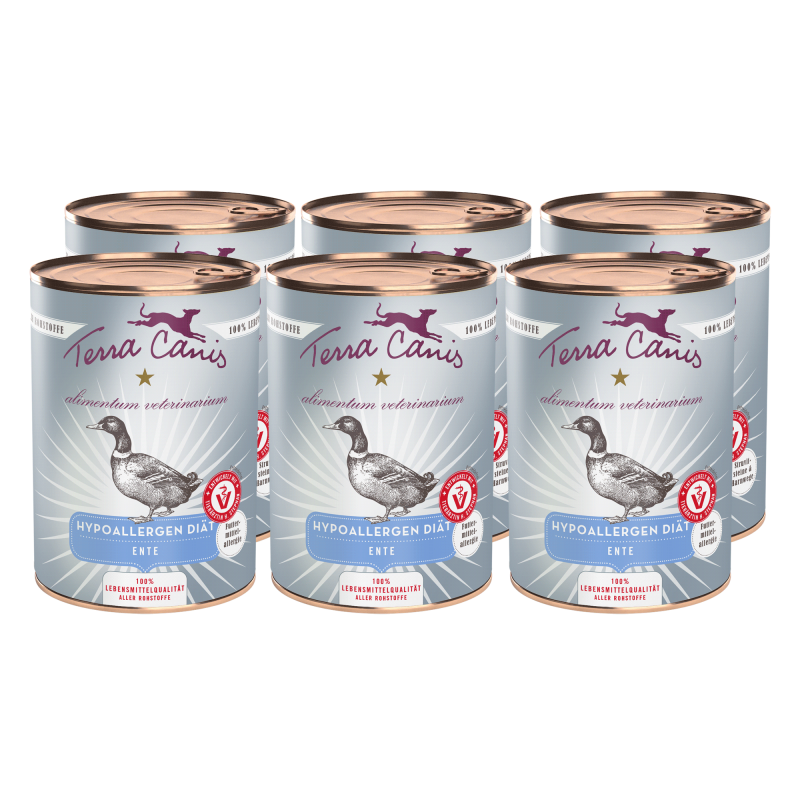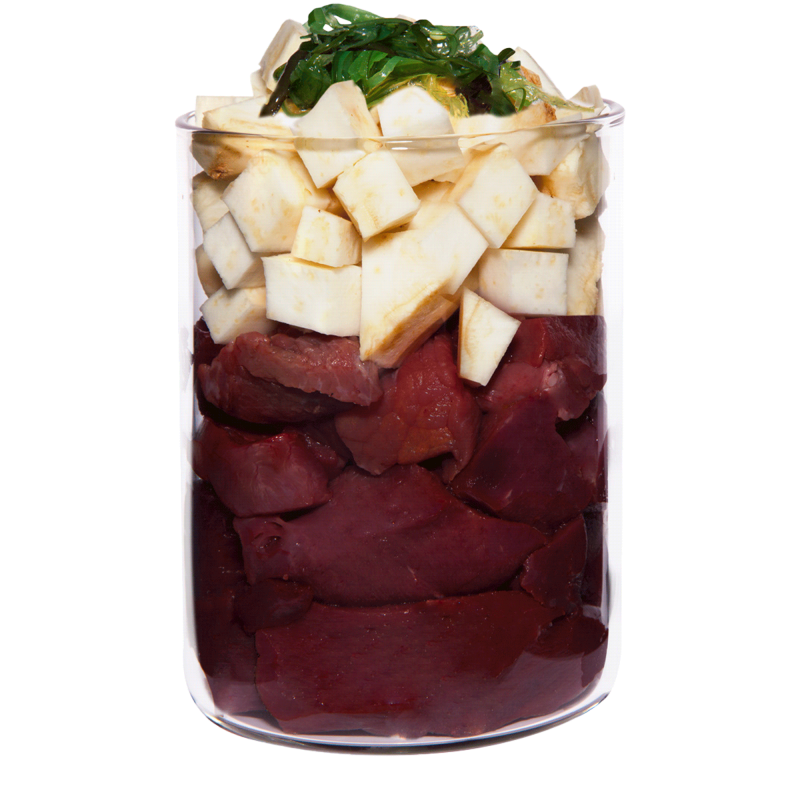 Die erste Vet-Nahrung in 100 % Lebensmittelqualität aller Rohstoffe
Bei Futtermittelallergien oder Futtermittelintoleranzen
Geeignet zur Durchführung einer Eliminiationsdiät
Entwickelt mit Tierärztin Hanna Stephan
Veterinärmedizinische Bilanzierung auf Basis der NRC-Werte
Developed with veterinarians
Grain & gluten-free
100% human-grade quality of all ingredients
100% natural
Made by master butchers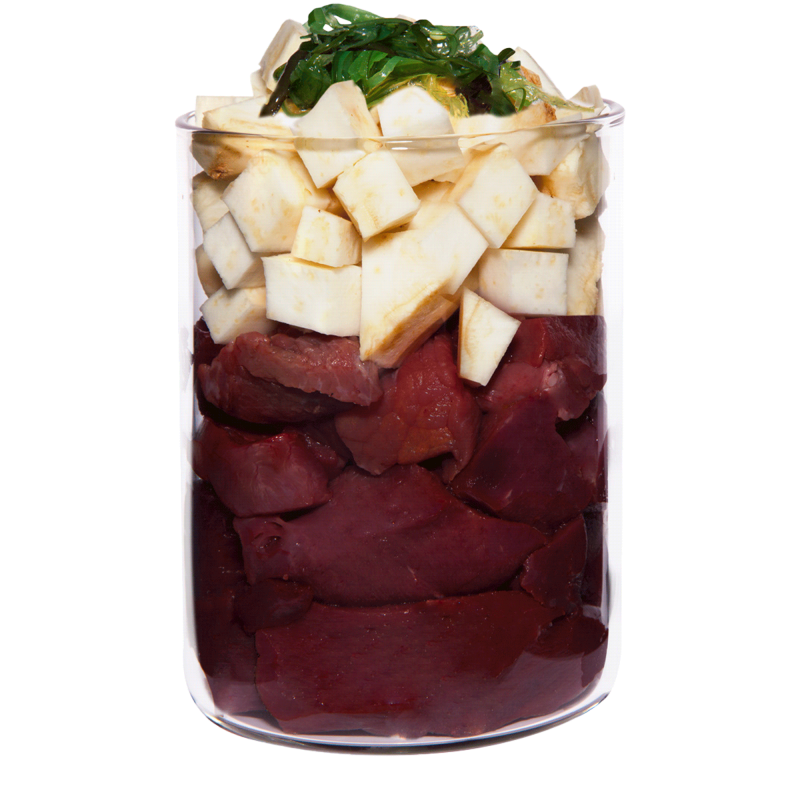 Composition
Entenherz (50 %), Muskelfleisch von der Ente (10 %), Petersilienwurzel (36 %), Leinöl, Seealge*, Mineralstoffe *getrocknet
Ratio:
Fleisch/Innereien: Gemüse/Obst/Kräuter : übrige Rohstoffe = 60 % : 36 % : 4 %
AliVet HYPOALLERGEN
Indikationen:
- Bei Futtermittelallergien oder Futtermittelintoleranzen
- Geeignet zur Durchführung einer Eliminiationsdiät
- Zur Minderung von Ausgangserzeugnis- und Nährstoff-Intoleranzerscheinungen
Futtermittelallergien und Unverträglichkeiten sind beim Hund keine Seltenheit. Zu möglichen Allergenen zählen tierische Eiweiße oder Eiweißverbindungen aus Getreide, aber auch minderwertige oder ungeeignete Rohstoffe, sowie synthetische Zusätze oder künstliche Aromastoffe.
Gefördert werden die vermehrten Unverträglichkeiten u. a. durch die Fütterung von Futtermitteln mit einem wilden Mix an Proteinquellen mit meist vier oder mehr Fleischquellen und hohen Mengen an Getreide, so dass Hunde in immer jüngeren Jahren Allergien gegen einzelne Fleischsorten und Getreideerzeugnisse ausbilden.
Terra Canis enthält als einzige hypoallergene Nassfutternahrung keine Verunreinigung einer Fremd DNA. In dem renommierten Magazin Veterinary Dermatology wurde eine Studie* von internationalen Tierärzten veröffentlicht. Geprüft wurde die Sorte Terra Canis Hypoallergen Pferd. Als einzige hypoallergene Feuchtnahrung einwandfrei und ohne jegliche Verschmutzung einer der 5 getesteten Fremd-DNA hat Terra Canis Hypoallergen abgeschnitten. Im Ergebnis der Studie konnte bei 9 von 12 Produkten namhafter Hersteller die DNA von einer oder von mehreren der 5 getesteten Tierarten, die nicht deklariert waren, gefunden werden.
Am häufigsten konnte die DNA von Rind (8 Produkte) und Schwein (6 Produkte) nachgewiesen werden.
Die Hypoallergen-Linie von Alimentum Veterinarium wird mit der gleichen Sorgfalt in 100% Lebensmittelqualität aller Rohstoffe produziert. Wir empfehlen unsere hypoallergenen Menüs für die Durchführung einer sogenannten Ausschlussdiät zur Diagnose und Behandlung von Allergikern.
* "Detection of DNA from undeclared animal species in commercial elimination diets for dogs using PCR" (Horvath-Ungerboeck, Widmann, Handl; Veterinary Dermatology 2017; 28:373-e86)
Veterinärmedizinisches Diätalleinfuttermittel für Hunde.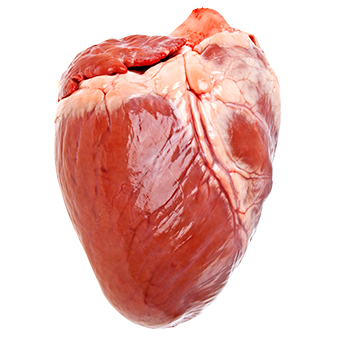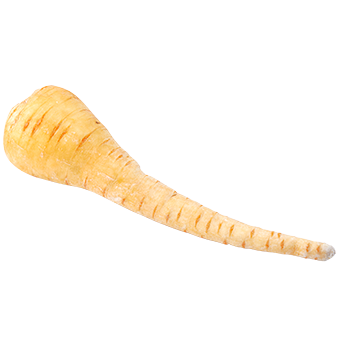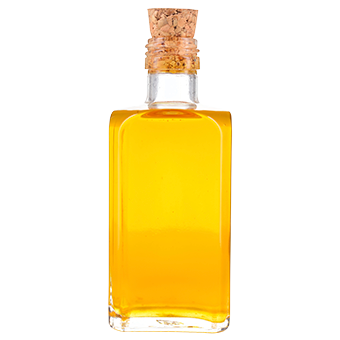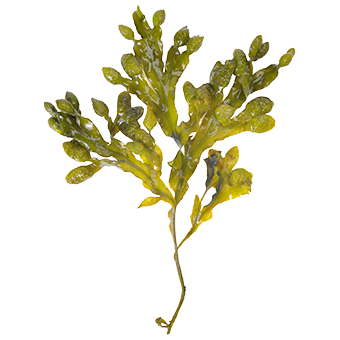 Analytical components
Protein: 6.8 % fat content: 8.5 % crude fibre: 1.1 % crude ash: 1.1 % moisture: 79 %
MJ/kg: 4.5
Nutritional additives/kg:
| | | |
| --- | --- | --- |
| Komponente | Ernährungsphysiologischer Zusatz/kg | Endanalyse |
| Vitamin A (3a672a) | 3300 IE | 5400 IE/kg |
| Vitamin D3 (3a671) | 375 IE | 320 IE/kg |
| Vitamin E (3a700) | 40 IE | 5,2 IE/100 g |
| Vitamin B1 (Thiaminmononitrat) | 2,55 mg | 0,6 mg/kg |
| Vitamin B2 (Riboflavin) | 4,5 mg | 1,3 mg/kg |
| Vitamin B6 (3a831) | 1,5 mg | 0,48 mg/kg |
| Vitamin B12 (Cyanocobalamin) | 37,5 ug | 22,5 µg/100 g |
| Biotin (3a880) | 20 ug | 2,4 µg/100 g |
| Pantothensäure (3a841) | 11 mg | 1,6 mg/100 g |
| Folsäure (3a316) | 0,5 mg | 27 µg/100 g |
| Eisen (3b103) | 1 mg | 12,4 mg/kg |
| Kupfer (3b405) | 2,5 mg | <10 mg/kg |
| Mangan (3b503) | 1,8 mg | 10 mg/kg |
| Jod (3b201) | 0,75 mg | 0,69 mg/kg |
| Zink (3b603) | 35 mg | 55 mg/kg |
| Selen (3b801) | 0,06 mg | 0,2 mg/kg |
| Calcium (E341) | | 2030 mg/kg |
| Phosphor (E341) | | 929 mg/kg |
| Chlorid (Natriumchlorid) | | 281 mg/kg |
| Natrium (Natriumchlorid) | | 0,07 g/100 g |
| Kalium | | 2730 mg/kg |
Feeding recommendation
Es wird empfohlen vor der Verwendung den Rat eines Tierarztes einzuholen.
Gewicht des Hundes - Fütterungsempfehlung/Tag:
(Erwachsener, normalgewichtiger Hund)
5 kg 300 - 400g
10kg 500 - 700g
20kg 800 - 1000g
30kg 1200 -1400g
Our promise of quality
With their unique concept 'Dog nutrition in 100% human-grade quality of all ingredients, Terra Canis set completely new quality standards in the pet food industry 16 years ago. Thanks to a special permit from the government of Upper Bavaria, pet food was able to be produced for the first time in a genuine human-grade quality company, the traditional Munich butcher's shop Schäbitz. This was made possible by the fact that, right from the very start, only ingredients were used which, thanks to their freshness and highest quality, were officially approved for human food products at the time of processing. This uncompromising quality and the associated delicious, appetising smell set Terra Canis menus still today apart from all other products on the market.
Due to the constantly increasing demand, the butcher's shop in the heart of Munich has reached its capacity limits. As quality is of the highest priority for Terra Canis, the menus will now be produced in their own new facility just outside Munich. Manufacturing the products within "the own four walls" enables maximum control over the quality of all ingredients and production processes. In addition, both master butchers from Schäbitz butcher's in Munich and their entire team have been brought over, bringing with them decades of experience and expertise in the butcher's trade.
All the ingredients used, the production site and the hygiene concept are still subject to 100% human-grade standards. Terra Canis customers can therefore continue to rely on the human-grade quality of the ingredients in all products.
Introducing our master butchers
Reviews
Hoch qualitativ und für den Übergang bestens geeignet, aber auf dauer zu teuer!
Es gibt nur 4 Sterne, da der Preis nicht dauerhaft zahlbar ist! Aber unsere 10 monate alte Husky Hündin hatte wochenlang schwere Magen-Darm Probleme und das war durch Zufall das EINZIGE was sie selbst bei Übelkeit liebend gern verschlungen hat und es auch drin behalten hat...vllt ist es geschmacksache, aber ich kanns empfehlen und weiß, dass ich bei Krankheiten und Problemen immer darauf zurückgreifen kann. PS: Seitdem das Alivet-Hypo das alleinfutter ist, gehts unserer kleinen auch endlich besser und das ohne Tabletten :)
....und scheint ( was man nach einem Tag so sagen kann) verträglich. Wir werden später nochmal berichten.....