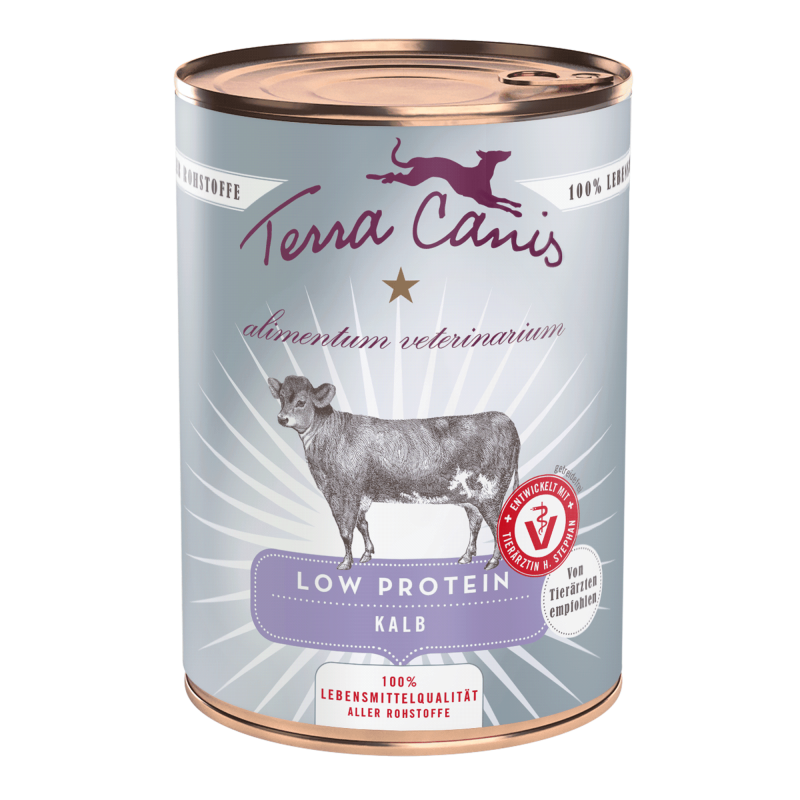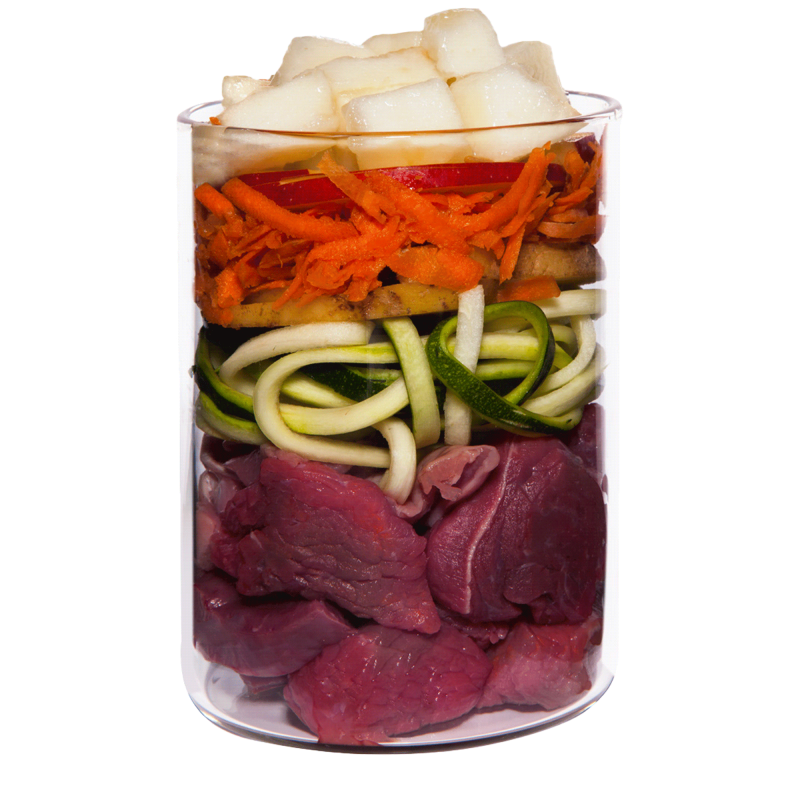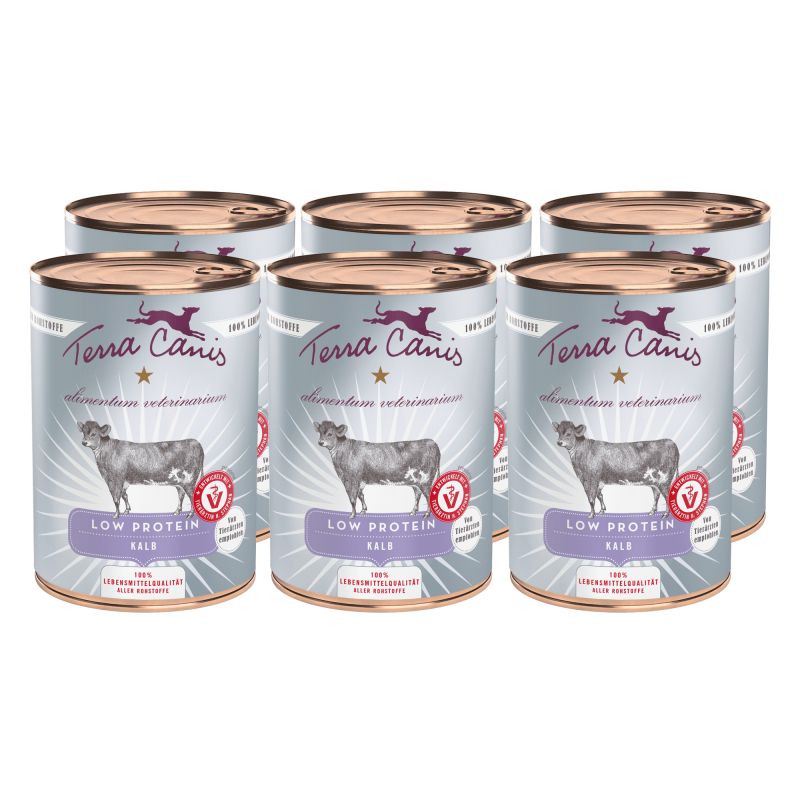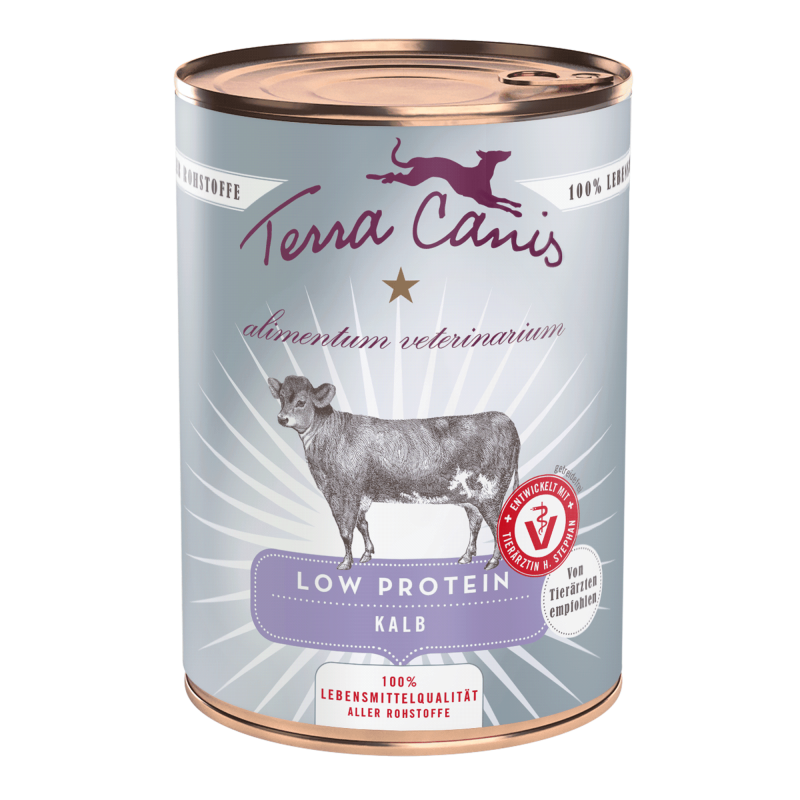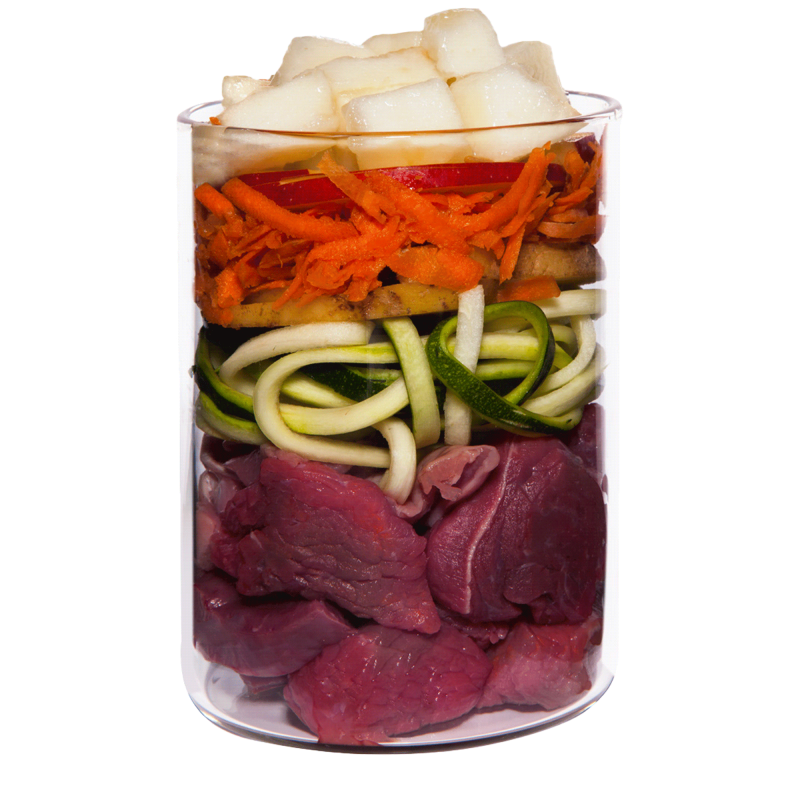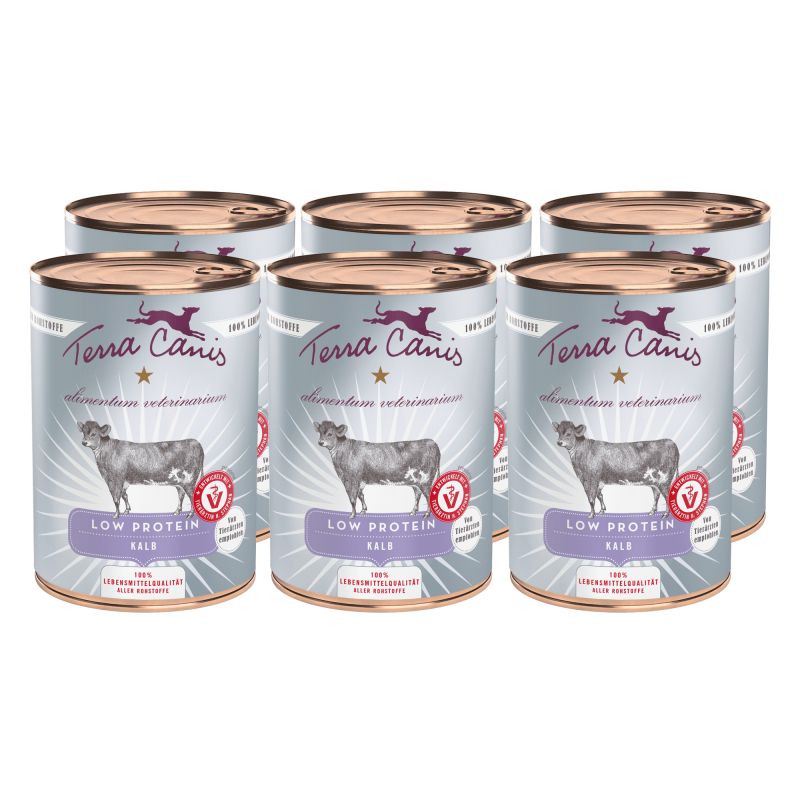 100% Lebensmittelqualität aller Rohstoffe
Für eine gesunde Nieren- & Leberfunktion
Förderung des Proteinstoffwechsels
Von Tierärzten entwickelt und empfohlen
Developed with veterinarians
Grain & gluten-free
100% human-grade quality of all ingredients
100% natural
Made by master butchers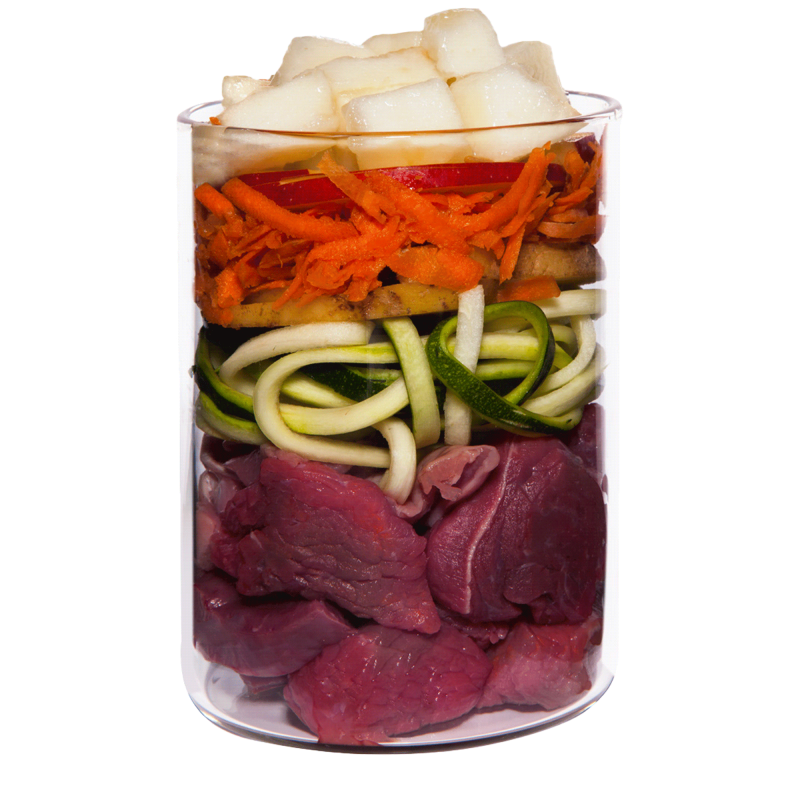 Composition
Kalbsherz (25 %), Kalbslunge (12 %), Kalbsfett (7 %), Kartoffel, Karotte (8 %), Zucchini, Kürbis (8 %), Melone, Apfel, Leinöl, Seealge*, Kokosmehl, Löwenzahn*, Birkenblatt*, Petersilie*, Chiasamen, Ringelblume*, Brennnessel*, Eierschalenpulver, Mineralstoffe *getrocknet
Ratio:
Fleisch : Kartoffel/Gemüse : übrige Rohstoffe = 44 % : 52 % : 4 %
AliVet LOW PROTEIN
Indikationen:
Zur Unterstützung der Nierenfunktion

Fördert den Proteinstoffwechsel
Zur Unterstützung der Leberfunktion
Zur Ernährung bei Leishmaniose
Mit besonders hoher biologischer Wertigkeit und ausgewogenen Nährstoffkomponenten verfügen die Menüs der LOW PROTEIN Linie über einen begrenzten Protein- und moderaten Fettgehalt bei gleichzeitig erhöhtem Faseranteil. Kupfer, Phosphor und Natrium sind reduziert.
Die Menüs sichern die ausreichende Kalorienaufnahme des Hundes durch die nicht-proteinhaltigen Energiequellen Leinöl, Kartoffeln und das Superfood Kokosmehl. Auf kupferhaltige Gemüse- und Obstsorten ist konsequent verzichtet worden, während die Gesundheitskräuter Birke, Brennnessel und Löwenzahn ergänzt wurden. Diese Kräuter sind für ihre positive Wirkung auf Leber und Nieren bekannt. Ebenso enthalten ist Kürbis, dem nachgesagt wird, die Nierentätigkeit und den Harnfluss zu unterstützen. Melone weist einen sehr hohen Wasser- und gleichzeitig geringen Natriumgehalt auf. Diese Eigenschaften machen sie zu einem optimalen Hilfsmittel, um die Nieren zu reinigen und überschüssige Salze aus dem Körper zu spülen. Auf Getreide wurde verzichtet. Die aufwendige und energiezehrende Verdauung von für den Hund schwer verwertbaren Getreidekomponenten kann die Entstehung von Schlackstoffen bedingen, die Niere und Leber zusätzlich belasten können.
Alleinfuttermittel für Hunde.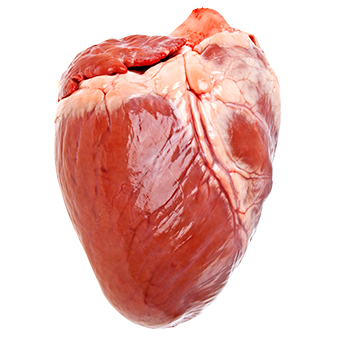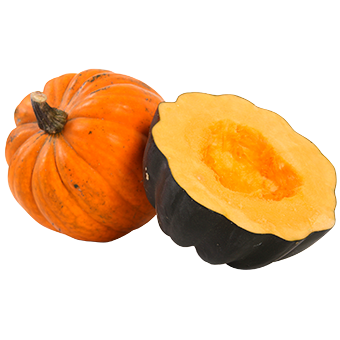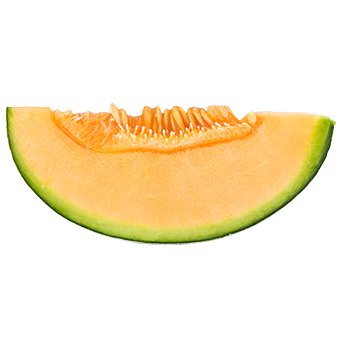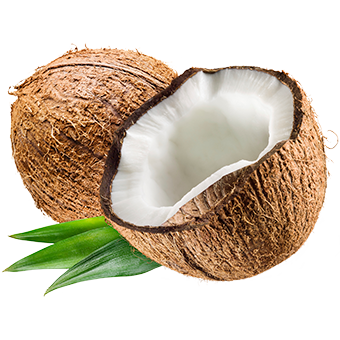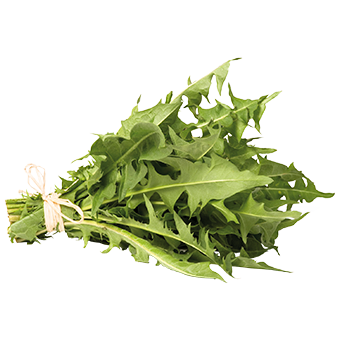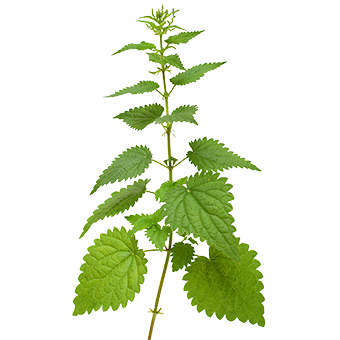 Analytical components
Protein: 5.6 % fat content: 8.9 % crude fibre: 0.7 % crude ash: 1 % moisture: 78.8 %
MJ/kg: 5
Nutritional additives/kg:
| | | |
| --- | --- | --- |
| Komponente | Ernährungsphysiologischer Zusatz/kg | Endanalyse |
| Vitamin A (3a672a) | 1500 IE | 5900 IE/kg |
| Vitamin D3 (3a671) | 200 IE | 242 IE/kg |
| Vitamin E (3a700) | 60 IE | 7,5 IE/100g |
| Vitamin B1 (Thiaminmononitrat) | 4 mg | 0,53 mg/100g |
| Vitamin B2 (Riboflavin) | 5 mg | 0,74 mg/100g |
| Vitamin B12 (Cyanocobalamin) | 30 µg | 9,5 µg/100g |
| Calcium | | 1390 mg/kg |
| Phosphor | | 780 mg/kg |
| Magnesium | | 375 mg/kg |
| Biotin (3a880) | 4 µg | 3,8 µg/100g |
| Pantothensäure (3a841) | 13 mg | 2,8 mg/100g |
| Folsäure (3a316) | 0,06 mg | 41,1 µg/100g |
| Kupfer (3b405) | 1,5 mg | <10 mg/kg |
| Mangan (3b503) | 4,5 mg | 10 mg/kg |
| Jod (3b202) | 0,6 mg | 0,65 mg/kg |
| Zink (3b605) | 40 mg | 45 mg/kg |
| Selen (3b801) | 0,06 mg | 0,2 mg/kg |
| Chlorid (Natriumchlorid) | | 0,15 g/100g |
| Natrium (Natriumchlorid) | | 0,05 g/100g |
| Kalium | | 2050 mg/kg |
| L-Carnithin (3a910) | 150 mg | |
| Puringehalt | | 19,3 mg/100g |
| Harn pH KAB | | 7,43 |
Feeding recommendation
Gewicht des Hundes - Fütterungsempfehlung/Tag:
(Erwachsener, normalgewichtiger Hund)

5 kg 150 - 200g
10kg 300 - 400g
20kg 600 - 800g
30kg 900 -1200g

Our promise of quality
With their unique concept 'Dog nutrition in 100% human-grade quality of all ingredients, Terra Canis set completely new quality standards in the pet food industry 16 years ago. Thanks to a special permit from the government of Upper Bavaria, pet food was able to be produced for the first time in a genuine human-grade quality company, the traditional Munich butcher's shop Schäbitz. This was made possible by the fact that, right from the very start, only ingredients were used which, thanks to their freshness and highest quality, were officially approved for human food products at the time of processing. This uncompromising quality and the associated delicious, appetising smell set Terra Canis menus still today apart from all other products on the market.
Due to the constantly increasing demand, the butcher's shop in the heart of Munich has reached its capacity limits. As quality is of the highest priority for Terra Canis, the menus will now be produced in their own new facility just outside Munich. Manufacturing the products within "the own four walls" enables maximum control over the quality of all ingredients and production processes. In addition, both master butchers from Schäbitz butcher's in Munich and their entire team have been brought over, bringing with them decades of experience and expertise in the butcher's trade.
All the ingredients used, the production site and the hygiene concept are still subject to 100% human-grade standards. Terra Canis customers can therefore continue to rely on the human-grade quality of the ingredients in all products.
Introducing our master butchers
Reviews
Klasse bei Niereninsuffizienz!
Unsere 13 Jahre alte Mopshündin erhielt die Diagnose Niereninsuffizienz mit 60% der Nieren bereits zerstört. Wir nahmen einige Fertigfutter für diese Krankheit zum Ausprobieren, nichts half, da unsere Hündin auch noch Allergiker ist. Dies Futter hier verträgt sie bestens. Kein Kratzen, kein Spucken durch Übersäuerung, normaler Stuhlgang, kein Bauchgluckern und kein Grasfressen mehr. Vermehrte, normale Wasseraufnahme. Wir sind begeistert! Die kleine Maus fühlt sich wesentlich besser!
Endlich hochwertiges Nassfutter für kranke Hunde!
Endlich gibt es Spezial-Nassfutter für kranke Hunde in guter Qualität. Die bisherigen, die ich kenne, haben alle Schlachtabfälle und so Zeug drin, die meiner Meinung nach nicht hochwertig zur Fütterung sind. Merkt man auch an der Verdauung. Meine Hündin, ein kleiner Pekinese, ist extrem wählerisch bei Futter und verträgt das meiste auch nicht. Bei den anderen Nierenfuttern gibt es meist nur Huhn und Schwein. Verträgt sie nicht. Ali Vet hat hier auch Rind bzw. Kalb. Da meine Hündin jetzt nierenkrank ist, musste ich umstellen. Und sie hat sich von der ersten Dose bis heute sofort aufs Futter gestürzt. Es schmeckt ihr und sie verträgt es super. Riecht auch lecker und sieht gut aus. Man sieht was drin ist. Absolute Lebensmittelqualität. Toll, dass Terra Canis diese Linien für kranke Hunde entwickelt hat. Das ist echt eine Alternative zu den anderen Futtern. :-)
Super Produkt, meine Hündin verträgt es klasse und ihr schmeckt es auch! Das Futter riecht nicht unangenehm, sondern richtig lecker! Danke Terra Canis, für dieses Futter! Alle anderen Marken kann man im Punkt Nierendiät vergessen!