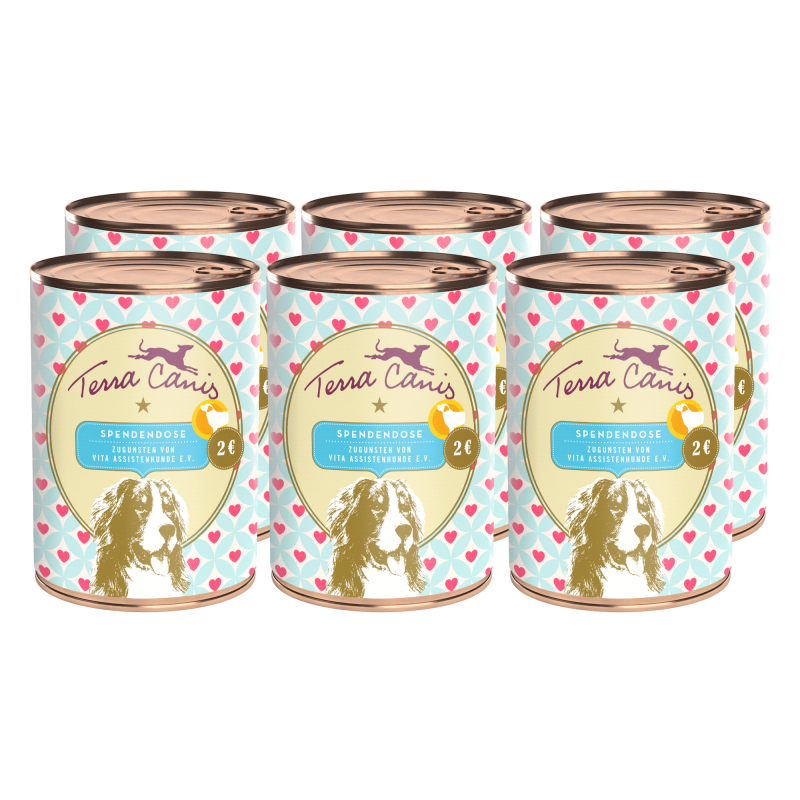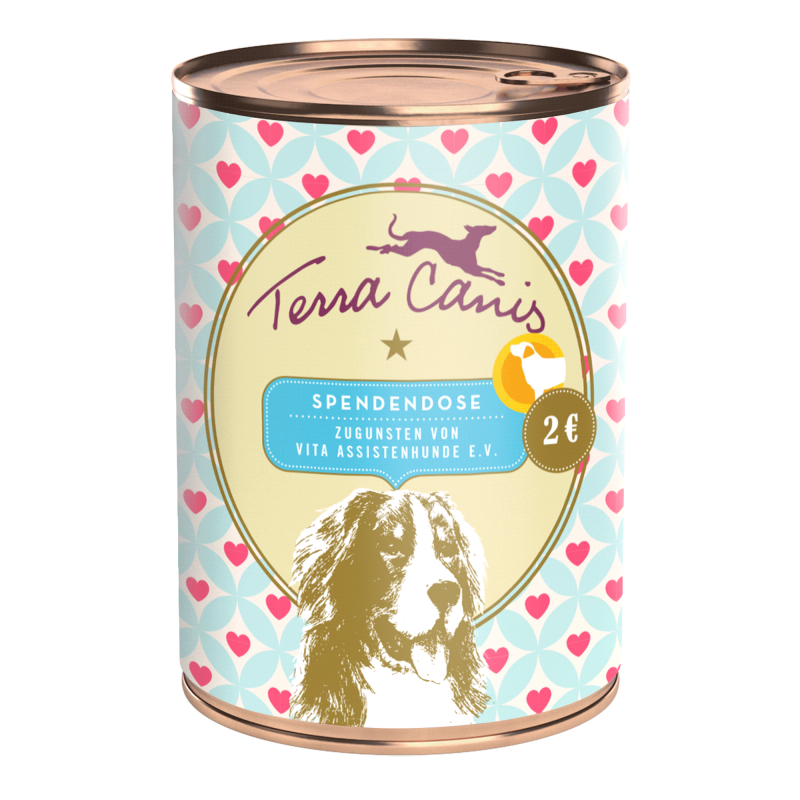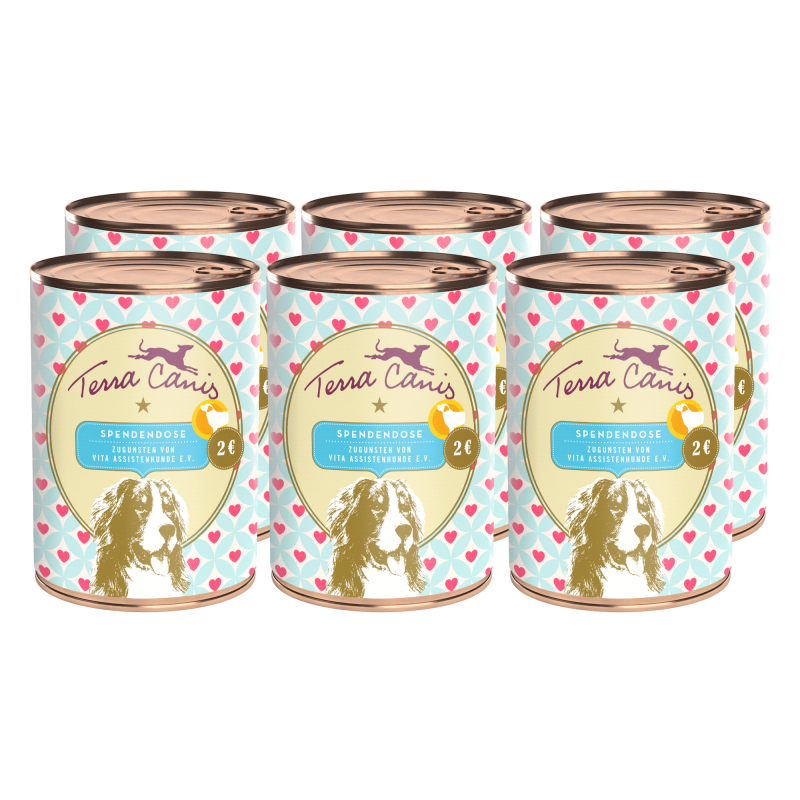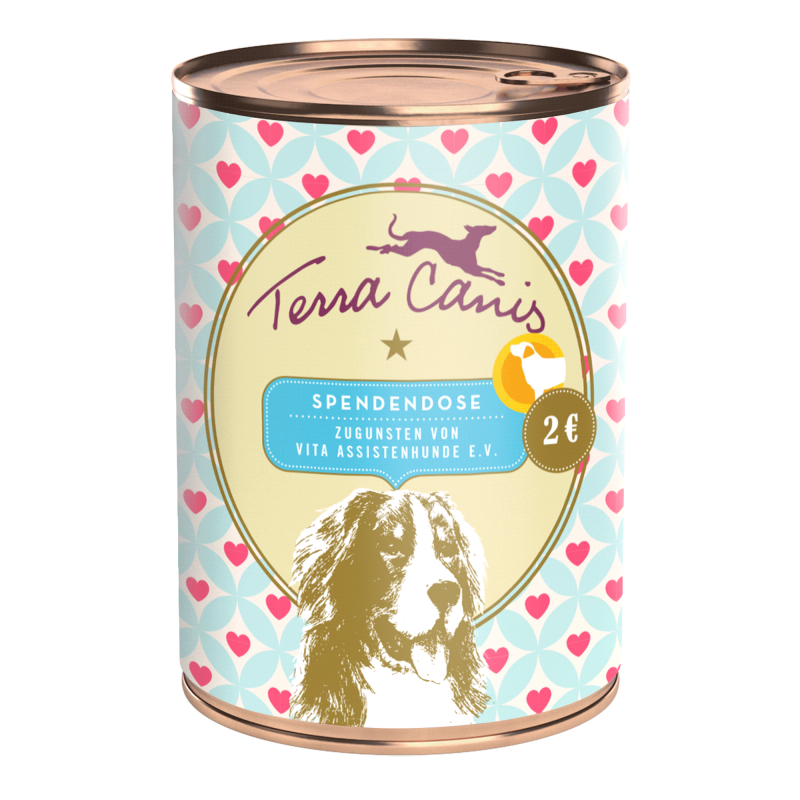 Virtual Charity Tin VITA e.V. Assistance Dog – Juliane & Kermit
(1)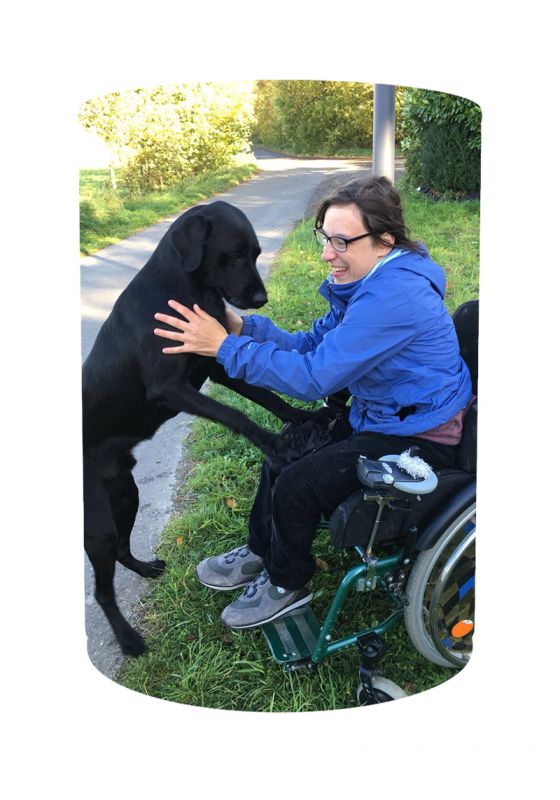 Composition
100% donation to the aid project training of Kermit as an assistance dog for Juliane
A friend for life! Juliane & Kermit
VITA e.V. Assistance Dogs – an organisation which helps provide physically-handicapped people more independence and a better quality of life.

More security and independence by means of assistance dogs
With our virtual charity tin, you can help support Kermit's training as an assistance dog for Juliane.
Assistance dogs are dogs which help people having all kinds of limitations and diseases to cope with everyday life. They are not only four-legged assistants but also friends for life, partners and support for many people. Owing to a lack of oxygen, the motion centre in Juliane's brain was damaged. Therefore, the coordination between muscles and nerves is impaired, and the muscle tension is permanently increased. Especially when Juliane is excited or stressed, cramps occur. It was a feeling beyond description when Juliane experienced for the first time that Kermit feels these cramps and lies down exactly on these spots.
She is confined to a wheelchair and Kermit helps her to overcome difficulties.
Juliane is faced with a hard everyday life and is desirous of leading an independent life. The wheelchair is her possibility to move – within the house or outside. However, her spasticity makes it hard for her to pick up something from the floor, for example. Furthermore, she has to deal with ordinary obstacles due to her wheelchair: stairs, high curbs, unmanageable doors, the difficulty to use public transport.
Thanks to Kermit, she does things she wouldn't have done without a dog, as he is always by her side and gives her the feeling that she is safe. With Kermit, Juliane is not alone and she can rely on him.
Kermit bridges the gap between Juliane and society. He establishes contact with other people, arouses interest, reduces inhibition levels and represents a topic of conversation. Juliane can no longer imagine life without Kermit. Kermit is her best friend and is always by her side.
Training courses for assistance dogs cost 25,000 euros. Furthermore, annual costs for refresher training can amount to 1,500 euros.
Therefore, we will be glad if you help support Juliane concerning Kermit's training course as well.
By purchasing a VITA charity tin which supports assistance dogs, you can make a significant contribution. 100% of the money raised will be donated to VITA without deduction (as a non-profit organisation, VITA can issue donation receipts effective for tax purposes).
*Please note: this is a virtual tin. No tin will be added to your parcel.