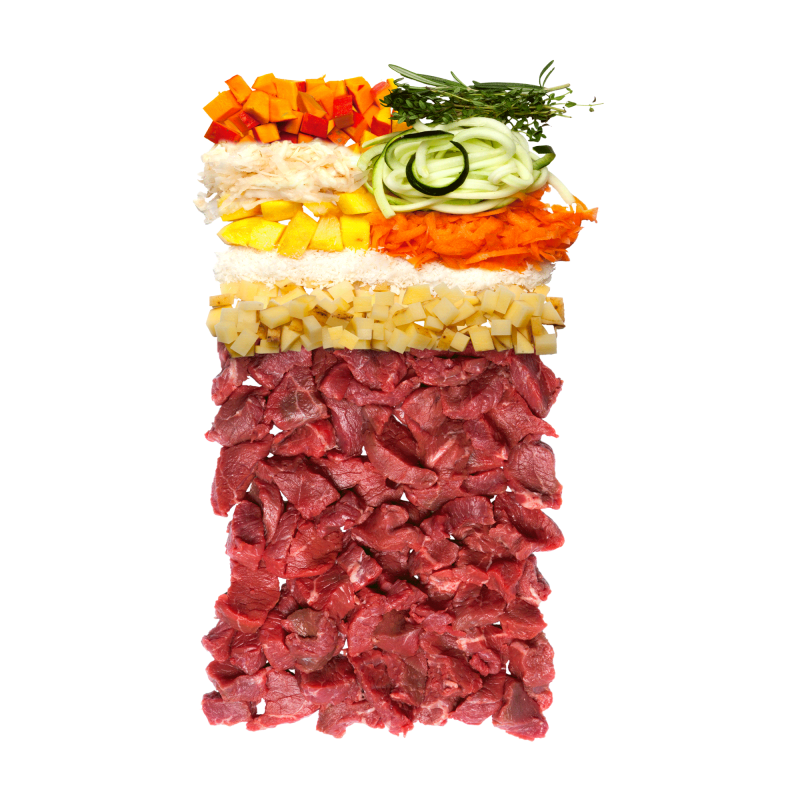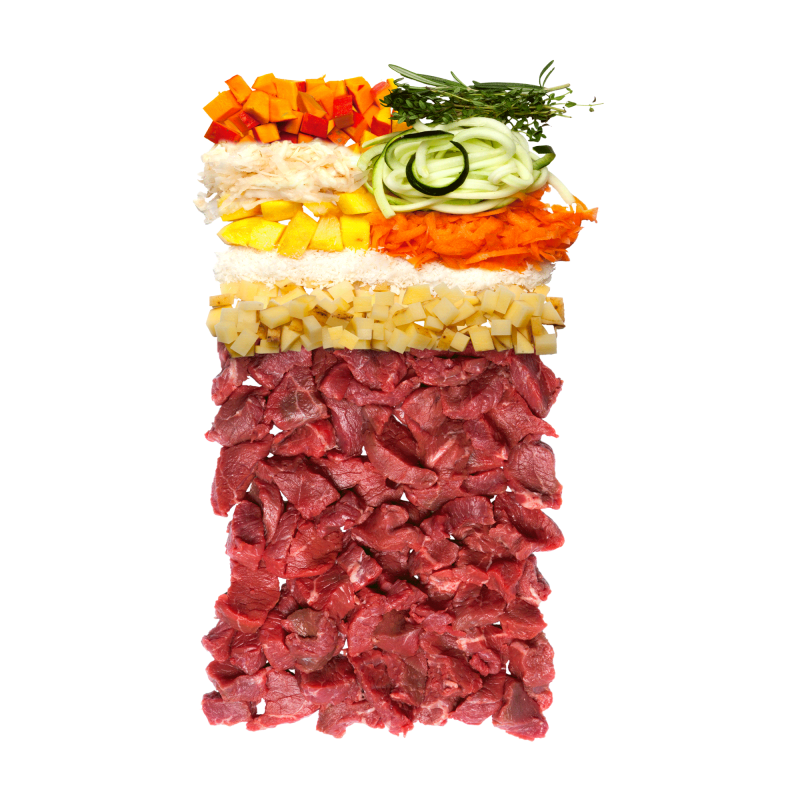 100% Human-grade quality of all ingredients
Made with much love and care
With fresh muscle meat and nutritious offal
Rich in fresh fruit, vegetables and herbs
Artisanal, naturally baked until crisp
Preserved with rosemary
Grain & gluten-free
Without unnecessary additives
With calcium from eggshells
100% human-grade quality of all ingredients
Developed with veterinarians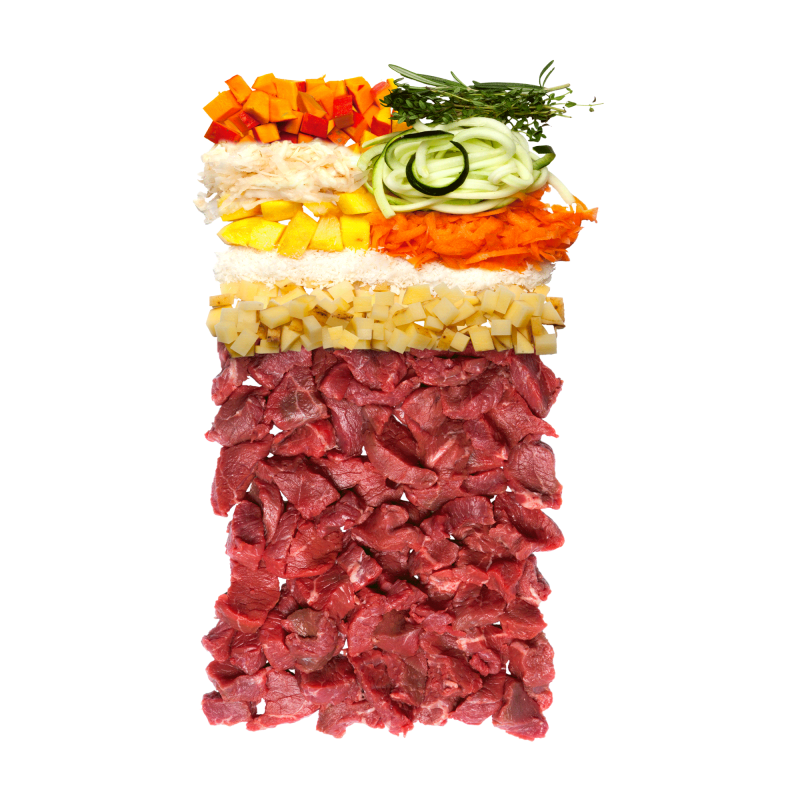 Composition
Fresh venison muscle meat (64 %), potato flake (12 %), coconut flour (4.8 %), lupin flour, brewer's yeast*, apple* (1.5 %), carrot (1.4 %), courgette (1.4 %), celery* (1.1 %), fresh venison liver (1 %), eggshell powder (1 %), pumpkin* (0.8 %), parsnip* (0.8 %), linseed, apricot* (0.5 %), fenugreek (0.4 %), parsley root* (0.4 %), rapeseed flour, mineral clay, spinach* (0.2 %), seaweed, dandelion* (0.1 %), rose hip* (0.1 %), camomile* (0.1 %), rosemary, thyme, minerals *dried
CANIREO – The dry food innovation
Canireo is the first dry food in the specialist retail trade made from 100% certified human-grade ingredients, based on pure fresh meat, with 64% muscle meat and grain-free. This unique quality distinguishes it from all other dry pet foods.


We absolutely do not use meat-, bone-, fish- or feather flour. The flours typically used for dry food are usually made of waste material that is not approved for human consumption, and are in no way comparable with human-grade ingredients in terms of quality.


Another aspect that makes Canireo stand out is that it is made exclusively with fresh meat – 64% fresh muscle meat and 1% fresh liver. Furthermore, it is not cold pressed or extruded, but naturally baked until crisp. All the aspects that we have this far considered critical for dry food are thus optimised.


The result is a natural, crispy baked dry food of uncompromising quality. The 100% human-grade ingredients, the exclusive use of fresh meat, the high muscle meat content of 64%, and the valuable coconut flour make Canireo unique. Not using grains, and instead using plenty of healthy vegetables, fruit, and herbs, as well as all-natural nutritional supplements, make Canireo a natural dry food that is truly appropriate for the species.


See for yourself. The very pleasant and delicious smell of Canireo alone shows the huge difference in the quality of the ingredients.


CANIREO - Summary
- Complete dry food for dogs
- Exclusive use of fresh meat
- With lots of healthy vegetables, fruit and herbs
- 100 % grain-free, low-starch
- With natural nutrient additives
- Highest yield thanks to high-quality, easily digestible ingredients
- Size approx. 1 x 1 cm
With CANIREO, all the points that we regard as critical in dry food have been optimised:
- 100 % human grade quality of all raw materials
- Exclusively fresh meat (monoprotein)
- 64 % muscle meat, 1 % liver
- Grain-free, low starch
- Very tasty, appetising smell
- Hardly any swelling of the food in the dog's stomach
The reason why Canireo is more expensive:
Canireo is the first dry food in the German specialist retail trade made with 100% certified human-grade ingredients. This means that each ingredient can officially be used to make food for human consumption. In general, real human-grade ingredients are significantly costlier (up to 6 times more expensive) than ingredients that are not human-grade. Canireo is made from 64% fresh muscle meat (single protein source) and this human-grade fresh meat is by far more expensive than the animal by-products, meat-, bone-, animal-, and fish flours, protein hydrolates, and non-human-grade meat usually used. All the vegetable, fruit, and herb varieties in Canireo are also certified human-grade and therefore cost more than other non-human-grade ingredients that are used as dietary fibre, such as beet pulp. In addition, we do not use any grains or starches in the form of wheat, corn, corn flour, soy flour, barley, rice, or rice flour. These relatively cheap ingredients often make up a relatively large part of the composition of other dry food products. If you add all these points together, this explains the higher price of Canireo. For this price, you get a product of uncompromising human-grade quality that's unique in the dry food segment, only contains fresh meat, is grain-free, and has high biological usability.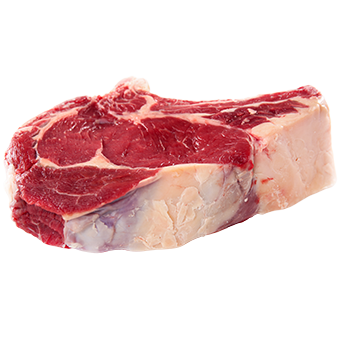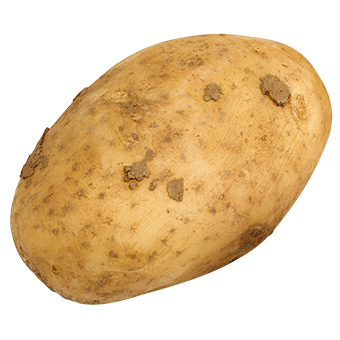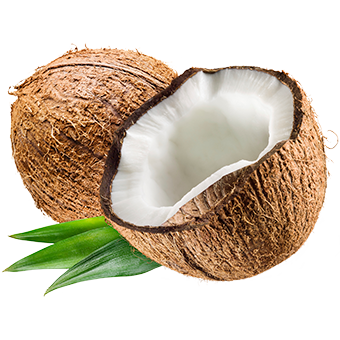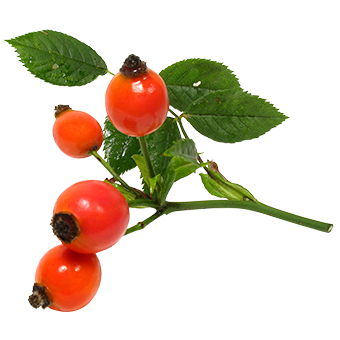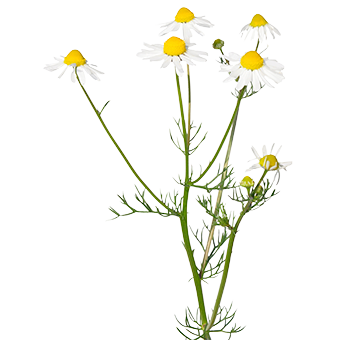 Analytical components
Protein: 28,6 % fat content: 9,5 % crude fibre: 2,7 % crude ash: 7,7 %
MJ/kg: 14,3
Nutritional additives/kg:
Vitamin A (3a672a): 8000 IE, Vitamin D3 (3a671): 1000 IE, copper (3b405): 7 mg, iodine (3b201): 1.6 mg, zinc (3b603): 80 mg, Vitamin E (3a700): 150 IE
Feeding recommendation
Canireo/24 h
| | |
| --- | --- |
| 5kg | 90 - 120g |
| 10kg | 150 - 190g |
| 15kg | 200 - 270g |
| 20kg | 250 - 340g |
| 25kg | 300 - 380g |
| 30kg | 350 - 460g |
| 40kg | 430 - 570g |
| 50kg | 510 - 670g |
These values are intended as a guideline only.
It is recommended to soak CANIREO in water before feeding. This is particularly important for dogs that do not drink much or have problems with chewing due to their age. Please always provide water for drinking.

Canireo is not suitable for puppies since, as an adult dog food, it doesn't take into account the puppies' needs of energy, calcium, and protein.
Reviews
Canireo Wild in Lebensmittelqualität
Meine Tiere lieben es. Riecht gut und scheint auch sehr gut zu schmecken. Wie auch das gesamte Sortiment, alles mit viel Liebe hergestellt.
Ich bin absolut begeistert von diesem Trockenfutter und unser Hund ebenso. Er hat ernährungstechnisch einen langen Leidensweg hinter sich. Allergien, immer wieder Durchfall und Erbrechen. Seit wir Terra Canis Canireo und das getreidefreie Nassfutter geben, haben sich alle Beschwerden in Luft aufgelöst. Er liebt dieses Futter.
Meine Dackeldame liebt es
Meine Hündin frisst es sehr gern und leckt anschließend den Napf noch mehrfach aus. Sie ist fit und munter und die Tierärztin lobt ihre gute Figur. Hund und Halter sind zufrieden!!
Meine Süsse ist eine kleine Hündin und damit sehr empfindlich .Ich weiche das Fiutter ein und es wird verschlungen. Sie bekommt auch im Wechsel Nassfutter.Die Kotmenge ist zwar mehr,aber dafür nicht so fest . Ich bin sehr zufrieden.
Endlich ein Trockenfutter in Lebensmittelqualität
Tolles Produkt, meine beiden Tiere lieben es. Riecht gut und schmeckt wohl auch gut. Jedenfalls war der Napf sofort leer. Unbelastetes Fleisch von Tieren die wild aufwachsen. Trockenfutter und Nassfutter beste Qualität. Und in Deutschland hergestellt , das sollte man auch berücksichtigen.
Meine Hunde sind glücklich und die Herrchen auch :)
Meine Jack Russel Terrier lieben das Trockenfutter, die große hat sich bevor wir auf Terra Canis umgestellt haben blutig gekratzt :( , war schlapp und ( obwohl man sich an die futterempfehlung gehalten hat ) viel zu dick . Jetzt seit dem wir ausschließlich Terra Canis füttern sind meine Lieblinge viel besser drauf , aktiver haben besseres Fell , allergische Symptome sind alle weg . Es schmeckt Ihnen so gut , sie inhalieren es förmlich :)
Sehr gutes Trockenfutter!
Wir sind absolut zufrieden. Das angenehm riechende Futter wird von meinen beiden Bullterriern, die etliche Futterallergien haben, sehr gut vertragen und auch liebend gerne angenommen.
Wird sehr gut vertragen, schmeckt und der Hund ist fröhlicher, aktiver oft werde ich gefragt wie alt er ist, weil er so aktiv und verspielt ist...Er ist sieben, eine zahn op, hinter sich, topfit, das Futter kann ich nur empfehlen.. Habe die ersten fünf Jahre royxxcanxx gefüttert dann real naturx von Fressxxxx (nass und trocken, wurde auch sehr gut vertragen) Auch ganz tolles Futter vor allem realnaturx doch kommt immer noch Fleichmehl drin vor und Vitaminzusätze und besser ist es frische Vitamine mit der Nahrung aufzunehmen und natürlich frisches Muskelfleisch...ich war sehr enttäuscht als es in Märkten aus dem Sortiment genommen wurde, weil zu teuer...ja, es ist teurer...ich kaufe aber meistens die kleine Packung 17 Eur und wechsle mit Terra canis nassfutter ab..wenn ich knapp bin dann nur Nassfutter, das sind nur 3 Euro pro, die hat man immer und ganz ehrlich ich liebe meinen Hund, und der Tierarzt ist viel teurer als Vorsorge durch gutes Futter! Dazu kommt leiden und Stress für den Hund und Nerven und Angst um sein Wohlergehen. Paar mal habe ich Caesxx geholt, weil es so toll dargestellt wird und ich noch nicht wusste was da drin ist... Es gab immer Durchfall als Standardreaktion und jetzt weiß ich auch warum diese Konserven aus dem Supermarkt so stinken... Hier ist die Verdauung super, der Hund liebt es, es ist gesund, man hat ein gutes Gewissen, er ist noch aktiver und fröhlicher Danke
Absolument fantastique ! Equilibré, sain, appettant...je pourrais également en manger. Je les utilise comme friandises pour ma petite cavalier king charles elle en raffole !
Meine Dackeldame liebt es
Meine Hündin frisst es sehr gern und leckt anschließend den Napf noch mehrfach aus. Sie ist fit und munter und die Tierärztin lobt ihre gute Figur. Hund und Halter sind zufrieden!!