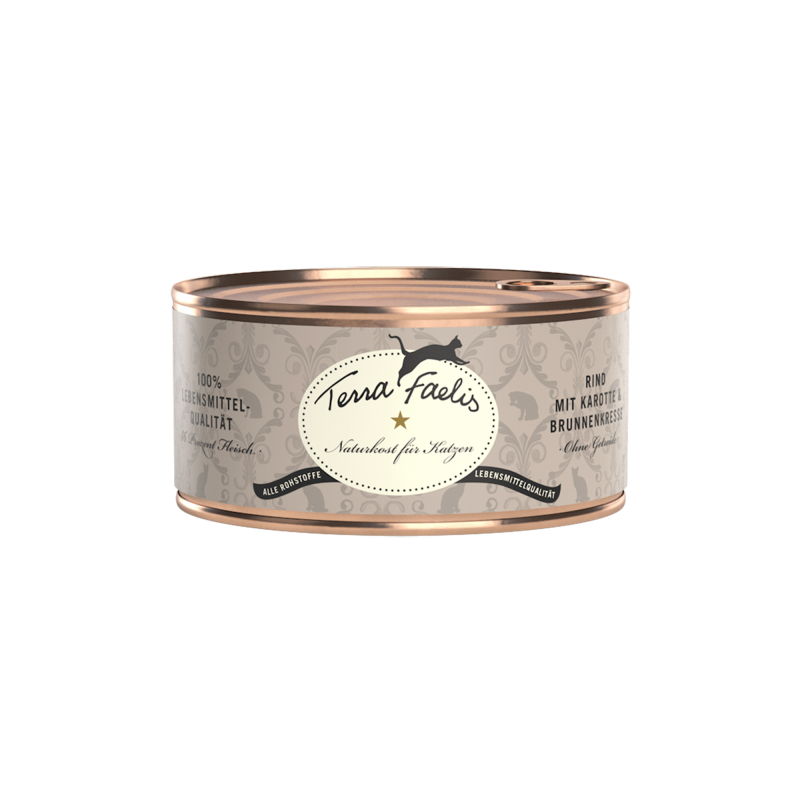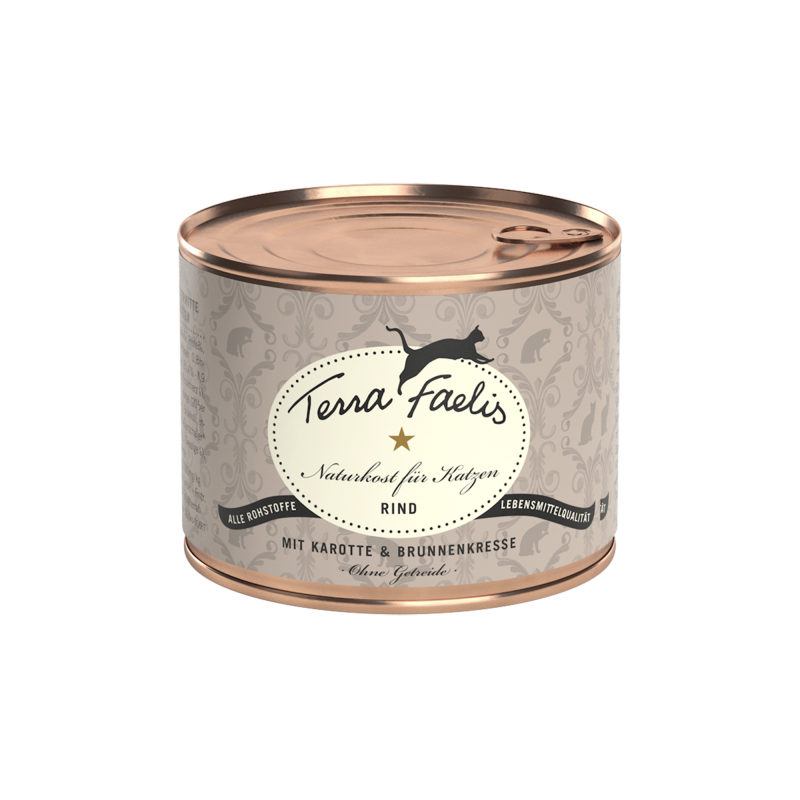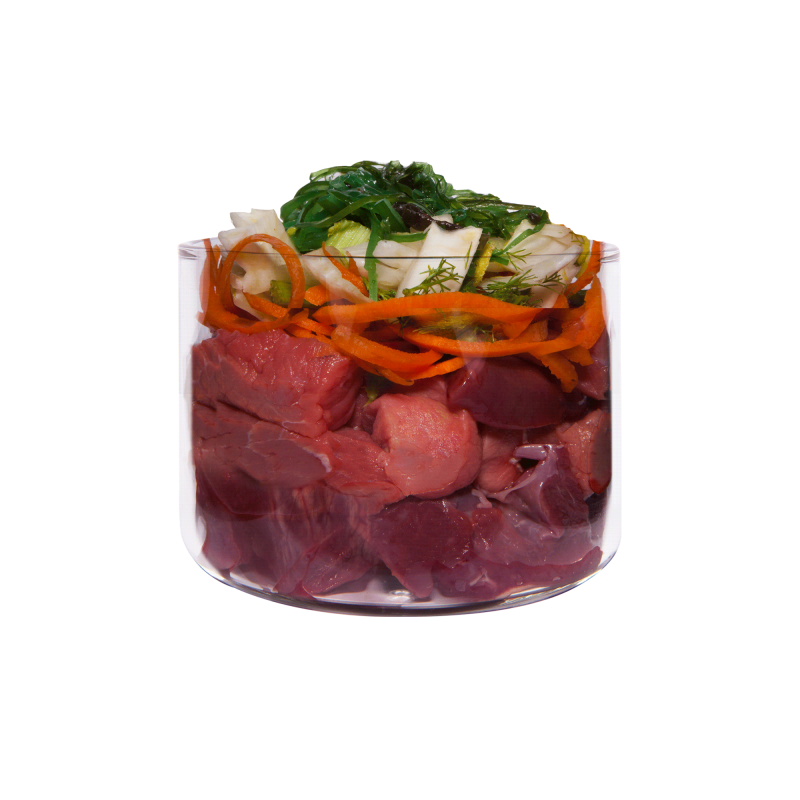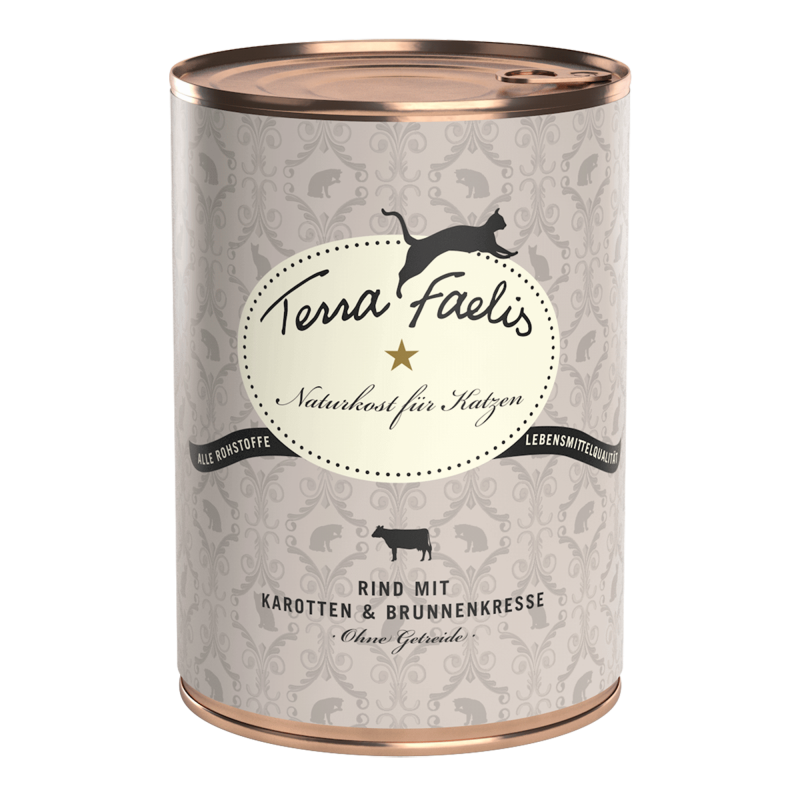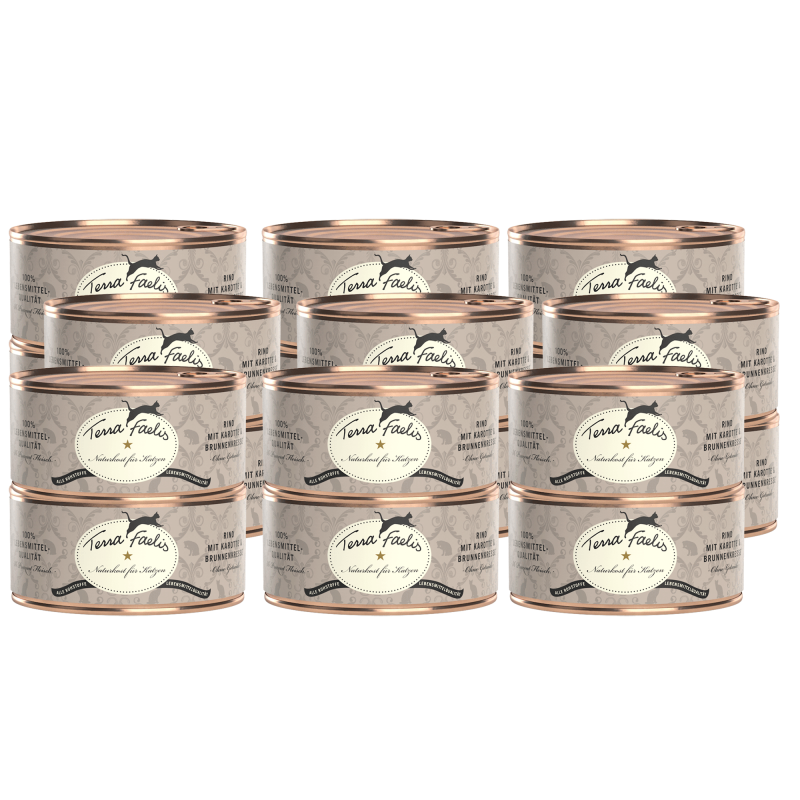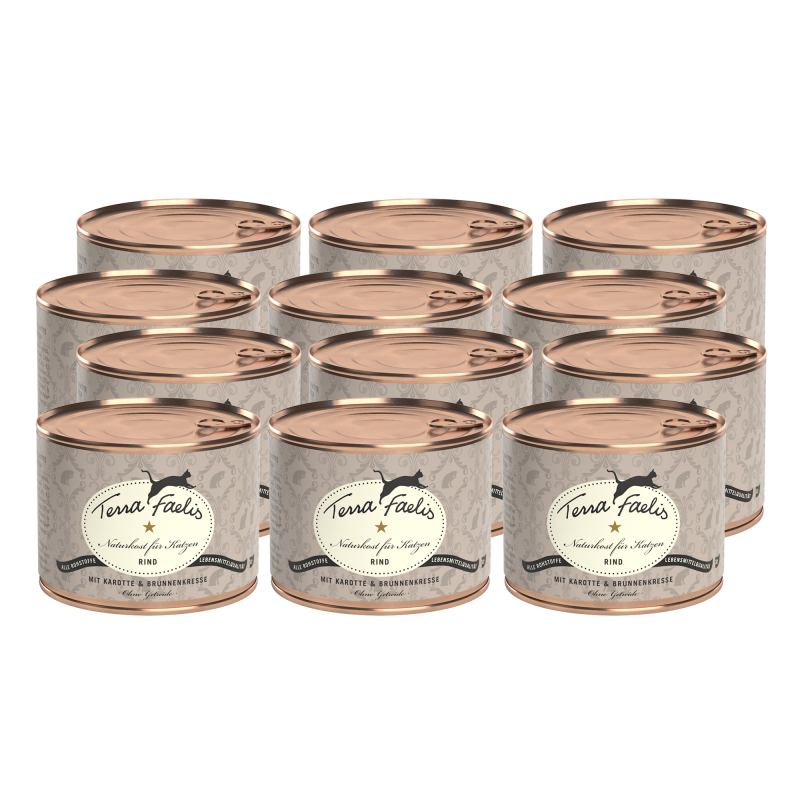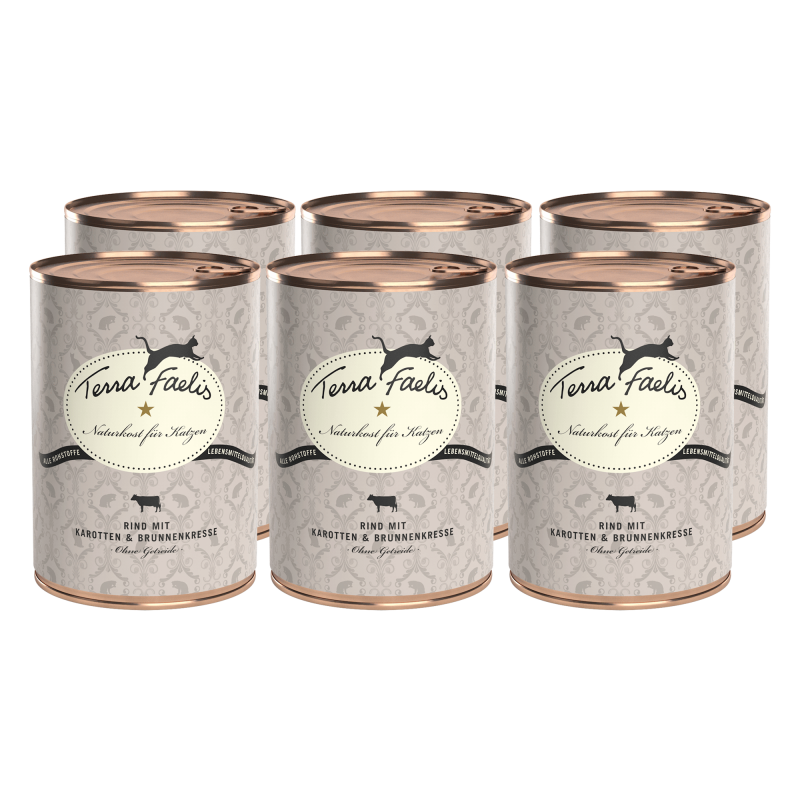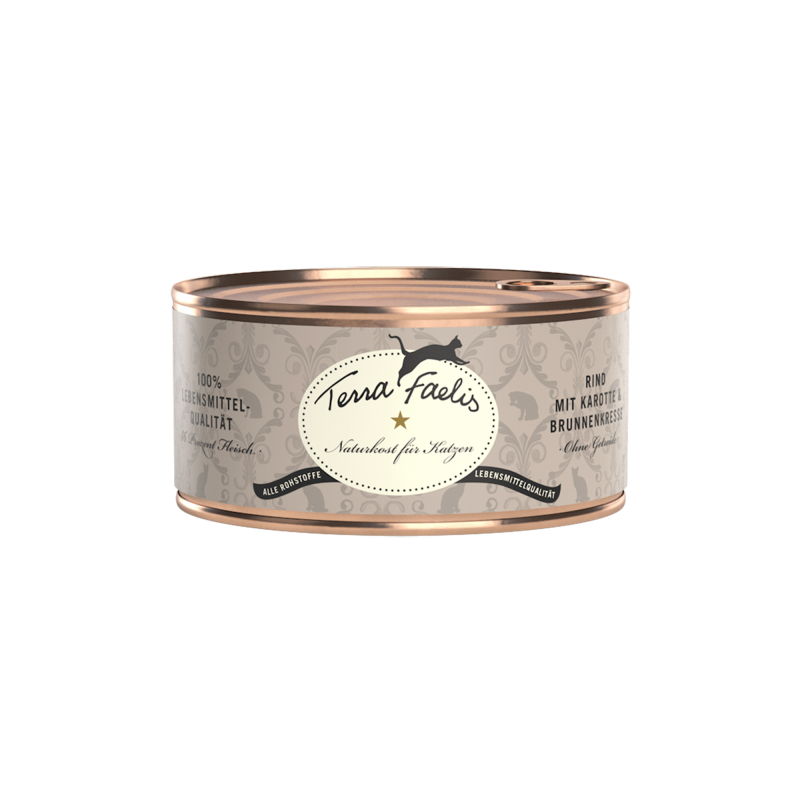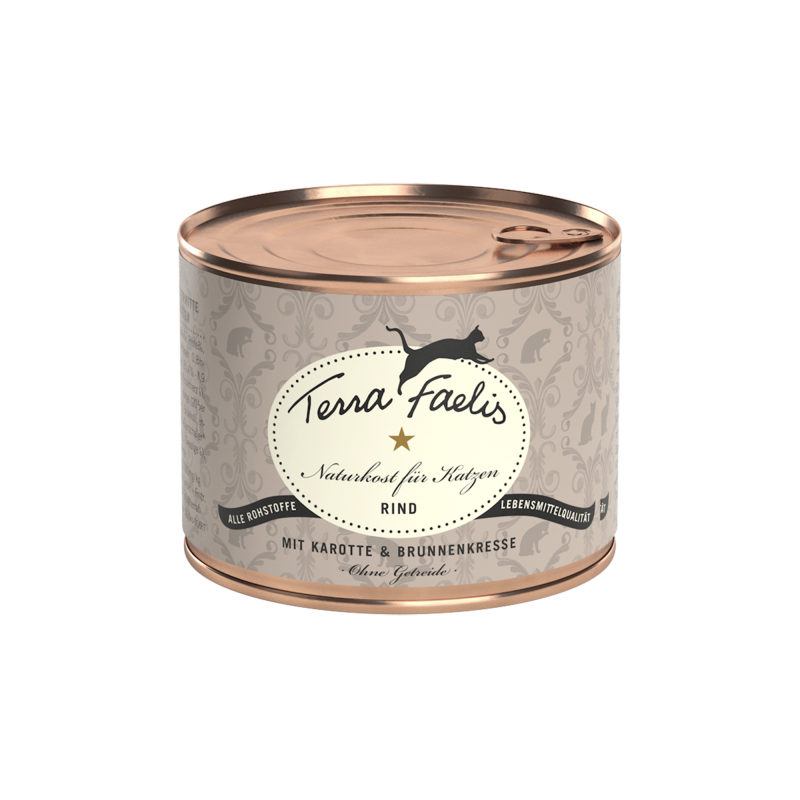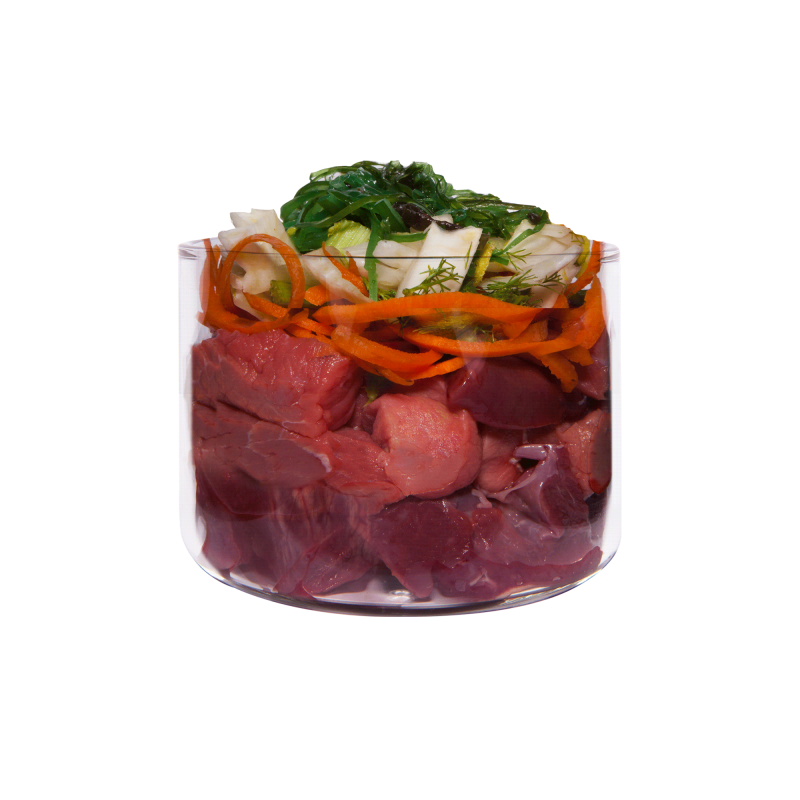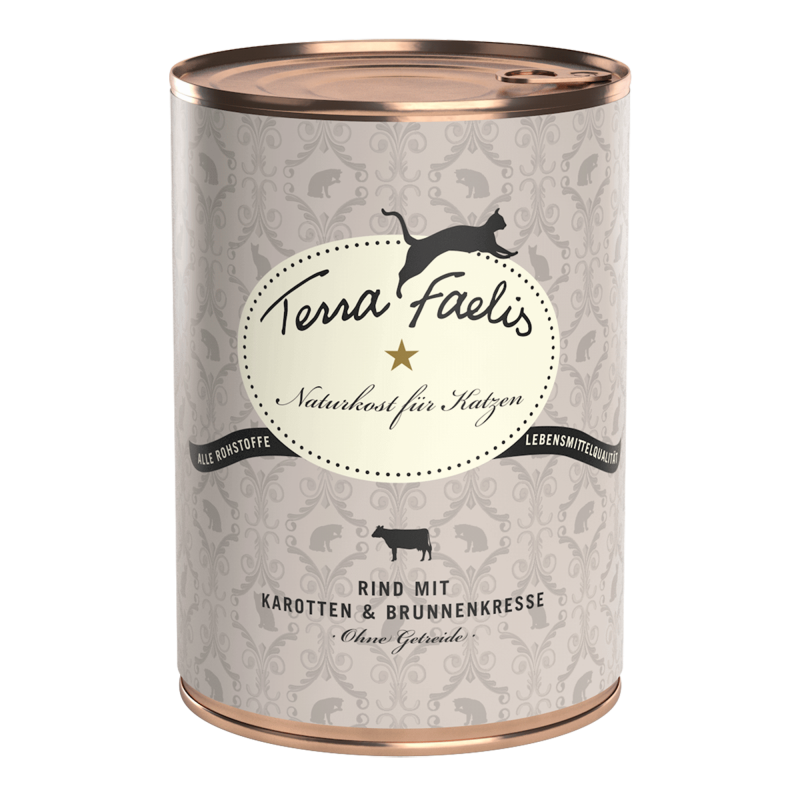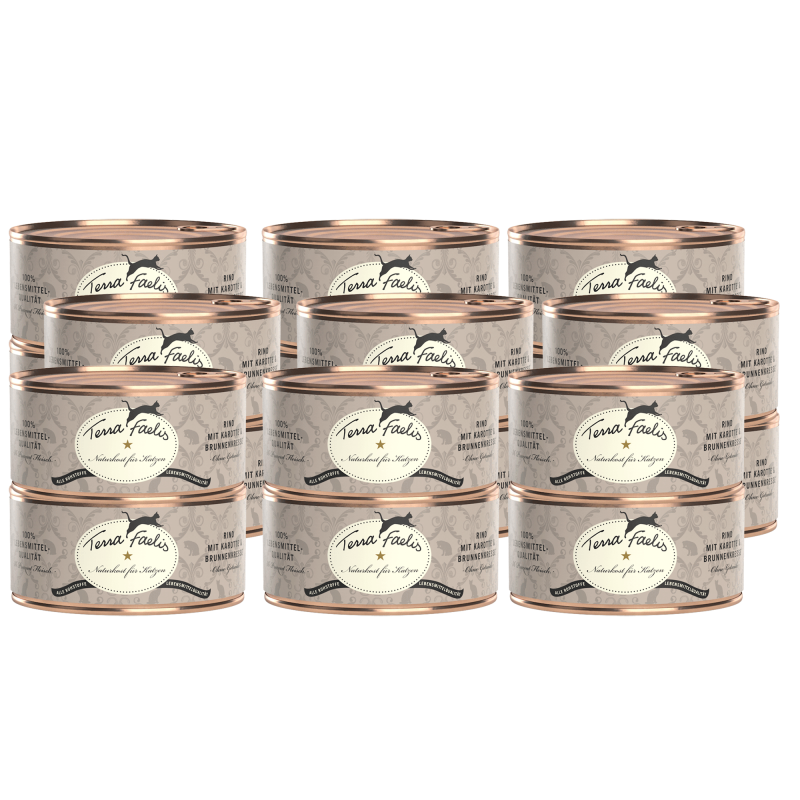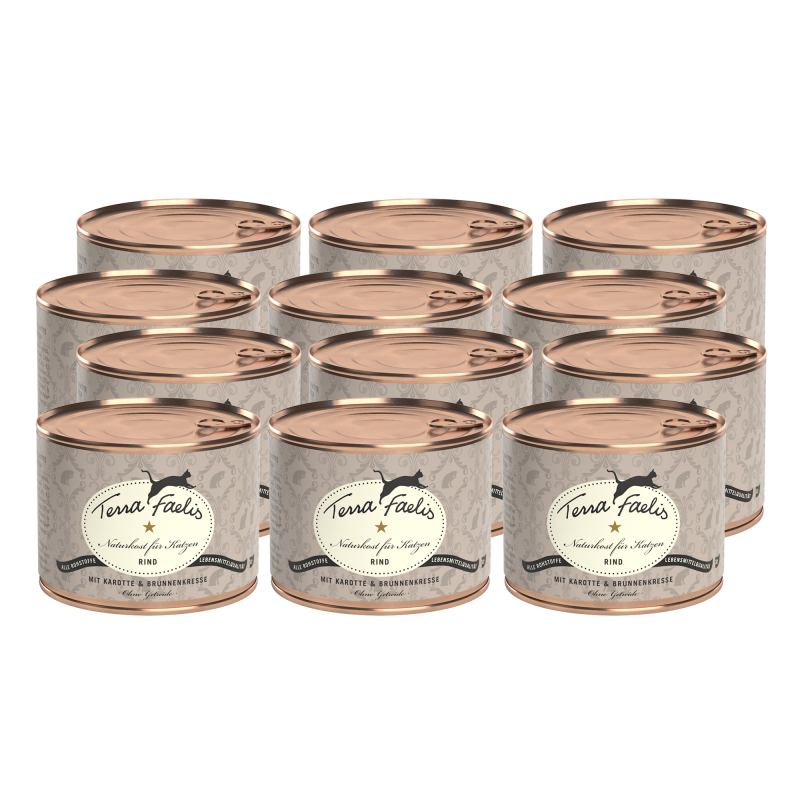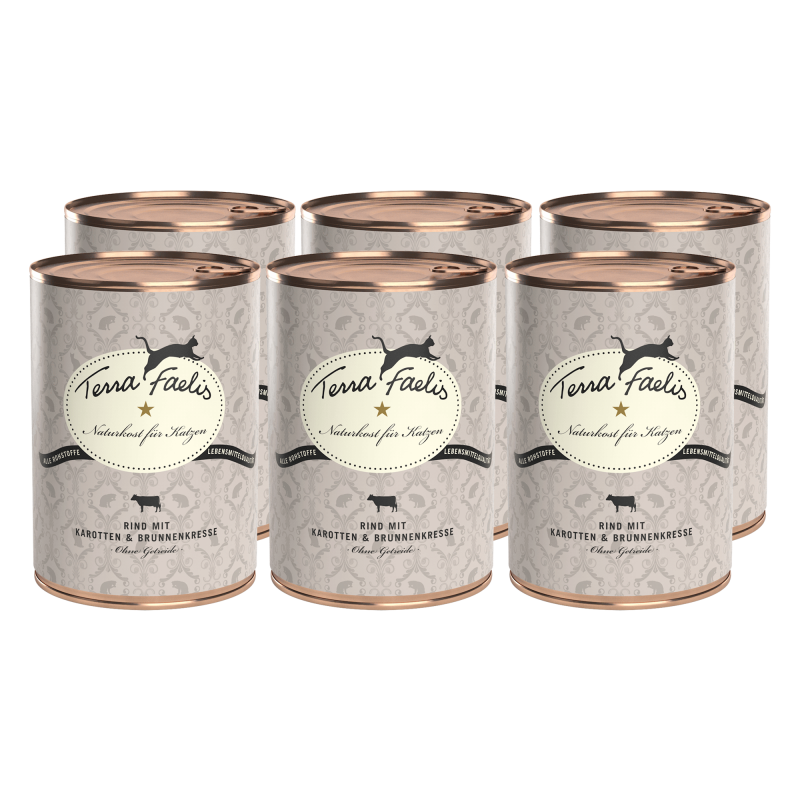 Classic

Beef with carrot and watercress
100% Human-grade quality of all ingredients
Made with much love and care
High meat content
Grain-free and lactose-free
Developed in conjunction with vets
100% natural
With calcium from eggshells
Grain & gluten-free
Without unnecessary additives
Developed with veterinarians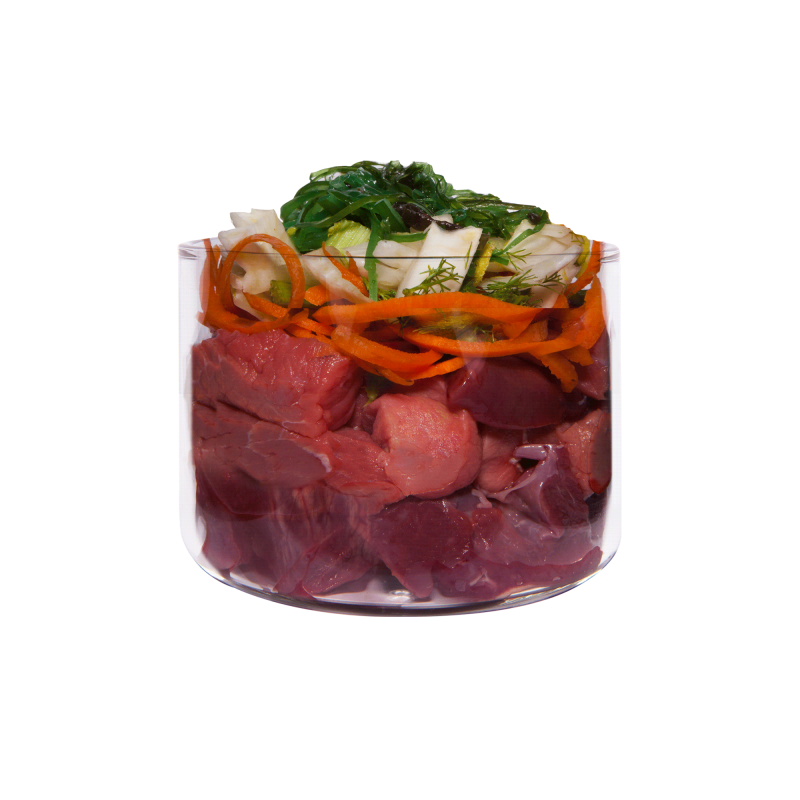 Composition
Beef heart (32%), beef muscle meat (28%), beef lung (20%), beef liver (10%), carrot (5%), coconut flour (2%), linseed oil, sweet fennel, watercress (0.3%), seaweed (0.3%), eggshell powder (0.2%), mineral clay (0.1%)
Ratio:
Meat : vegetables/herbs : other raw ingredients = 90% : 5.6% : 4.4%
Terra Faelis meals
We use only fresh meat in human-grade quality or pure fish fillet for our natural food meals. Cats need a very high protein content in their diet - much higher than dogs and humans - for energy and for bodily building and regeneration processes. Cats also get their essential omega 6 and 3 fatty acids from meat or fish. Fats and proteins supply cats with enough energy.
With the concept 'Cat nutrition in 100% human-grade quality of all raw materials', Terra Faelis set completely new quality standards in the pet food industry 15 years ago. Thanks to a special permit from the Bavarian Feedstuffs Authority, pet food was able to be produced for the first time in a genuine human-grade quality company, the traditional Munich butcher's shop Schäbitz. This was made possible by the fact that, right from the very start, only raw materials were used which, thanks to their freshness and quality, were officially approved for human food products at the time of processing. This uncompromising quality and the associated delicious, appetising smell of the menus have set Terra Faelis menus apart from all other products on the market from the very beginning.
Due to the constantly increasing demand, the butcher's shop in the heart of Munich has reached its capacity limits.
As quality is of the highest priority for Terra Faelis, the menus will now be produced in our new factory just outside Munich.
Manufacturing the products within "our own four walls" enables maximum control over the quality of raw materials. In addition, the three master butchers from Schäbitz butcher's in Munich and their entire team have been brought over, bringing with them decades of experience and expertise in the butcher's trade.
All the raw materials used, the production site and the hygiene concept are subject to 100% human-grade standards.
Complete food for cats.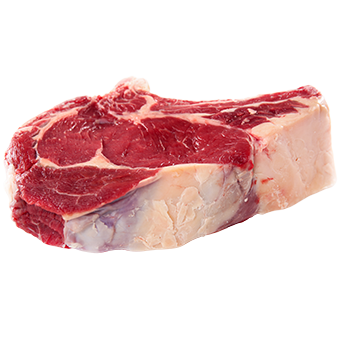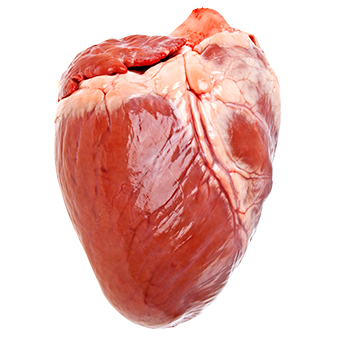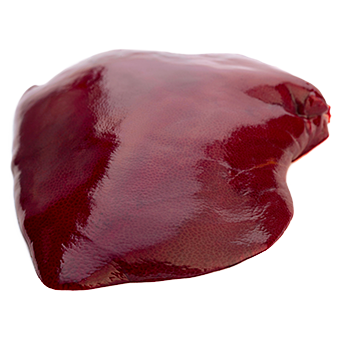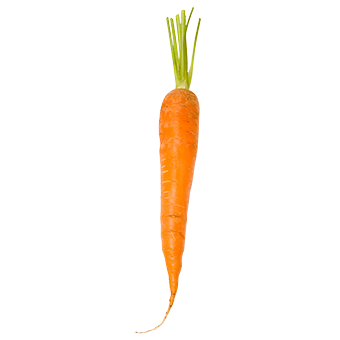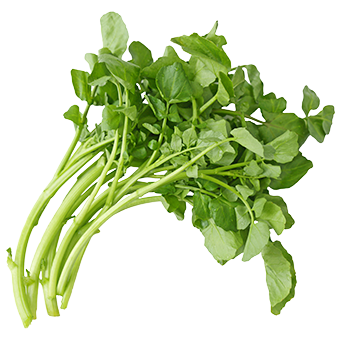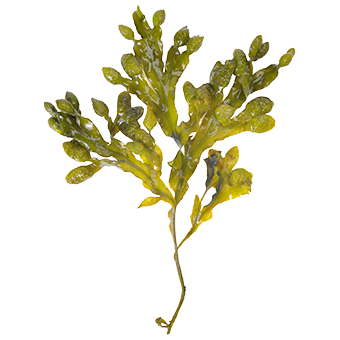 Analytical components
Protein: 10.2 % fat content: 4.8 % crude fibre: 0.6 % crude ash: 1 % moisture: 81.8 %
MJ/kg: 4.1
Nutritional additives/kg:
Taurine: 1500 mg, vit. D3(E671): 350 IE, copper (E4): 3 mg, iodine (E2): 0,8 mg, zinc (E6): 60 mg, vit. E (alpha tocopheryl acetate): 50 mg
Feeding recommendation
Adult normal-weight cat: 50g per kg body weight daily
Reviews
Endlich habe ich ein rundum hochwertiges Katzenfutter gefunden, welches meinem Kater auch noch außerordentlich gut schmeckt. Er mag alle Sorten, somit ist für Abwechslung im Alltag gesorgt.
Petra Röthlin, 17.07.2017
Futterumstellung: beste Entscheidung!
Unser "König" war zwar schon immer unkompliziert und bescheiden, was die Nahrungsaufnahme angeht...allerdings auch für einen Maine Coon Kater SEHR schmächtig trotz guter Gesundheit! Seitdem wir das Nassfutter vor ca. 2 Jahren auf Terra umgestellt haben, wirkt er noch aufgeweckter als vorher, man kann ihm nicht mehr "alle Rippen zählen", obwohl er noch immer sehr schlank ist und er frisst tatsächlich nochmal weniger als zuvor vom "Billigfutter"! Ganz klar kommt das Mehr an Nährwert im Körper an! Ab und an füttern wie noch etwas hochwertige Konkurenz für die Abwechslung...aber ich glaube - das ist mehr in unseren Köpfen. Er frisst sein Terra immer mit Genuss! ;-)
Terra Canis Kunde, 16.08.2017