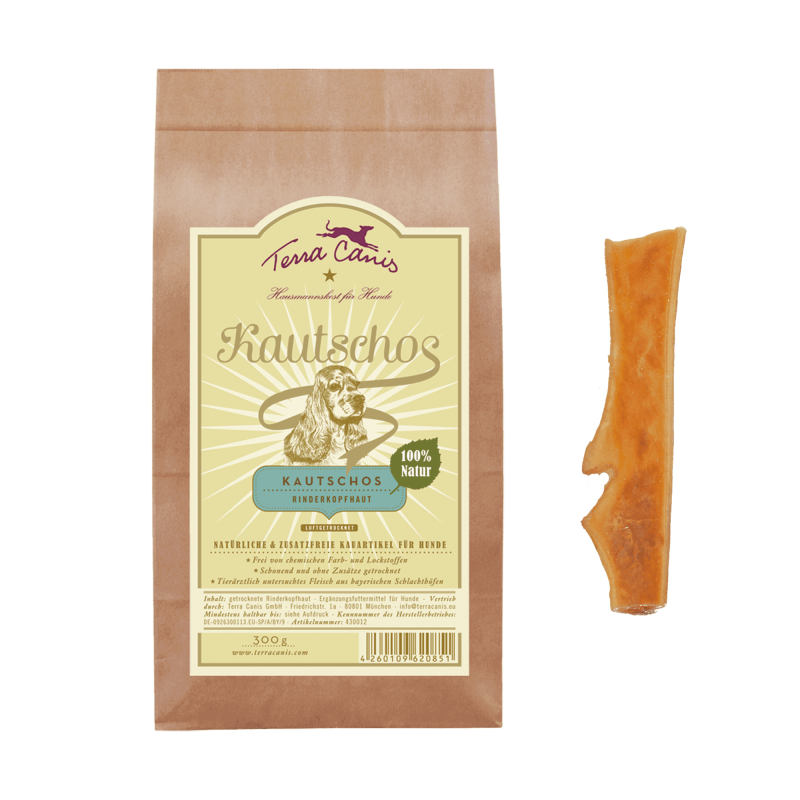 Grain-free chew
Pure meat, single protein

Gently air-dried without any additives

For dental hygiene, chewing as an activity or as a reward

Suitable for medium-sized and large dogs
Natural dental care
100% natural
Grain & gluten-free
100% meat
Without unnecessary additives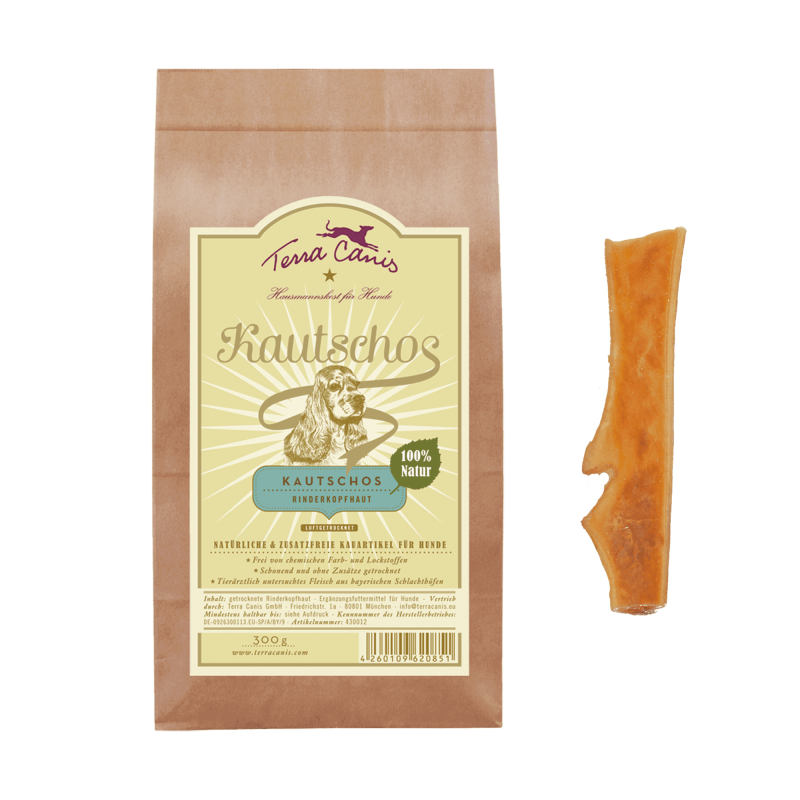 Composition
Dried beef scalp
Terra Canis KAUTSCHOS
Our Kautschos are tasty and naturals chews, which are also suited for your dog's dental care.
Kautschos do not contain any chemical colouring or attractant. They are gently dried without additives. All varieties are made from meat from Bavarian slaughterhouses that has been examined by a veterinarian.
Feed material for dogs.
Content: 300g
Analytical components
Protein: 92.9 % fat content: 0.8 % crude fibre: 0.1 % crude ash: 1.2 % moisture: 5.7 %
MJ/kg: 13.9
Reviews
Absolut genial. Meine Hunde sind begeistert. Das sind die ersten Kauartikel, die auch unserer Malinois Hündin stand halten.